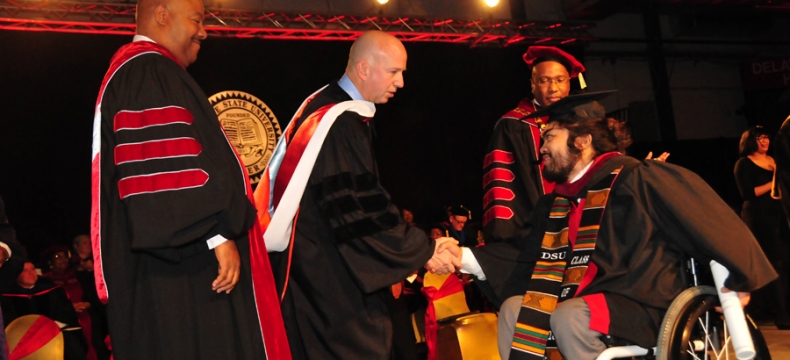 Business, Graduate Studies, Office of the President, International Affairs, Student Success
Saturday, December 17, 2016
Gov. Jack Markell congratulates Adam Cardenas on his completion of a Bachelor of Arts Degree in Mass Communications, while David Turner (l)  chairman of the DSU Board of Trustees, and DSU President Harry L. Williams look on. Earlier in the Commencement, Gov. Markell was presented an Honorary Doctor of Humane Letters from DSU.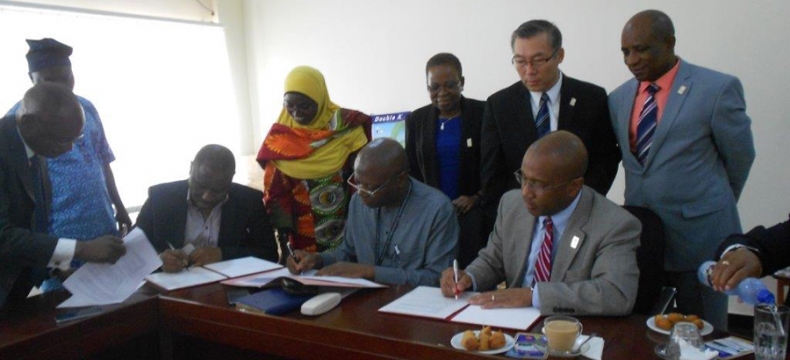 Partnerships & Collaborations, International Affairs
Tuesday, December 6, 2016
(Front center l-r) University of Ibadan Vice Chancellor Abel Idowu Olayinka and DSU President Harry L. Williams sign an agreement that opens the door for collaborations in research and lectures, as well as faculty and student exchanges.
Pages