On Campus
2023 DEEP Day – Photos
Friday, October 27, 2023
Delaware State University's College of Business recently held its annual DEEP Day to expose its students to the successful business executives who are making their indelible marks in the world.
For images from DEEP Day, click on the below photo page link:
https://www.flickr.com/photos/48216028@N03/albums/72177720312237525/show
Held on Oct. 26 and in the Bank of America Building on campus, DEEP (Delaware Executive Exchange Program) Day also gave the College of Business students opportunities attend executive hosted session on various professional development topics, to talk with visiting companies and financial institutions, took part in mock interviews, and culminated the day with the annual Business Case Competition.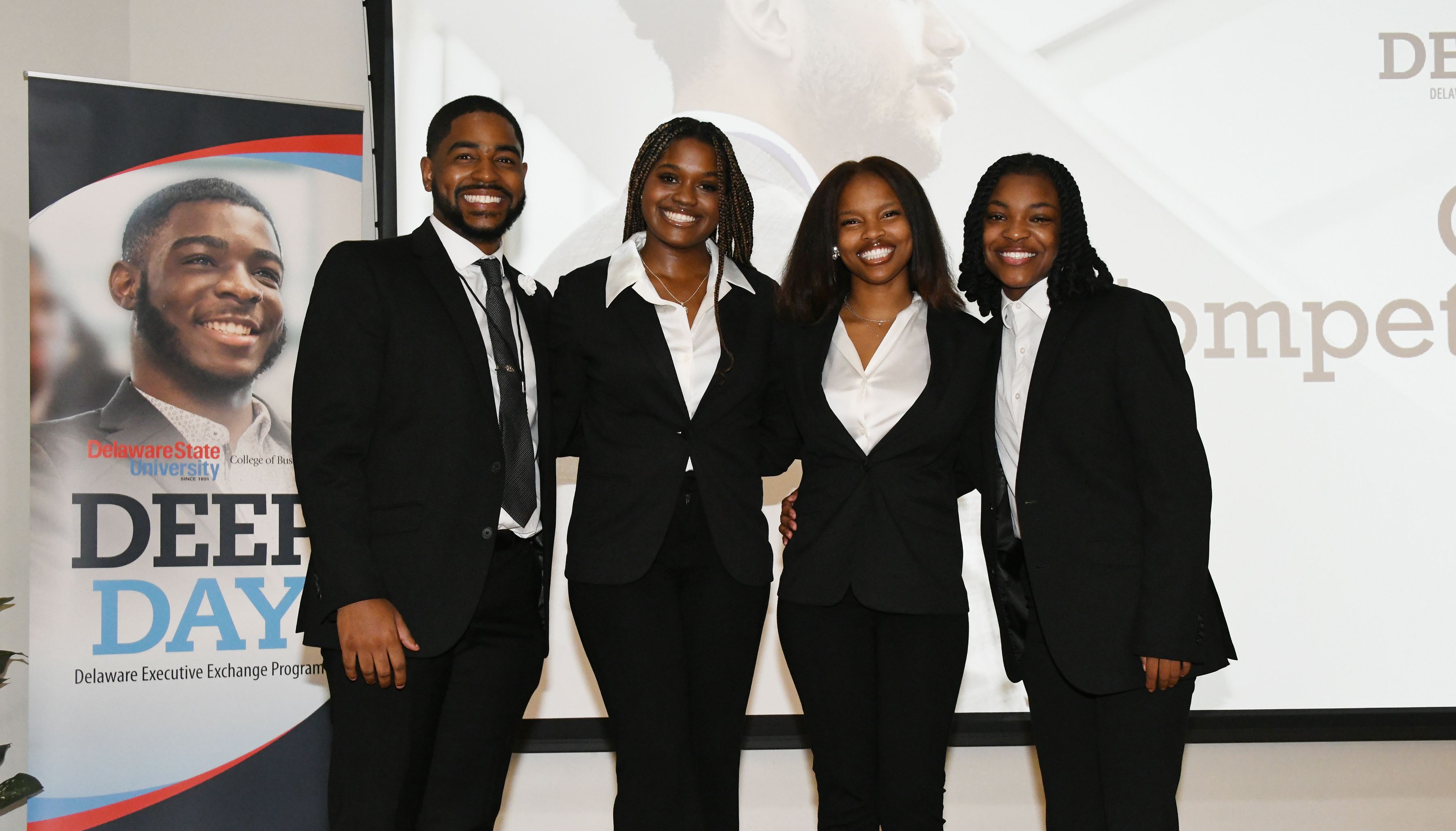 The daylong event was kicked off by DEEP Day keynote speaker Dr. Tia L. Jones, an Executive Director with JP Morgan & Chase, who spoke on "Transformation, Elevation and Success."
"Think about the impact you can have as you grow, as you mature, as you elevate yourself," Dr. Jones said. "Always think about who is behind you, and how you can help them."
In the Business Case Competition, TMT (The Money Team) gave a 1st place presentation. Each team member – Jelani Bryant, Nya Stokes, Niara Allen and Asaiyah Abdul-Kareem – each won $10,000. The 2nd and 3rd place four-member teams each won $5,000 and $1,000 per member, respectively.