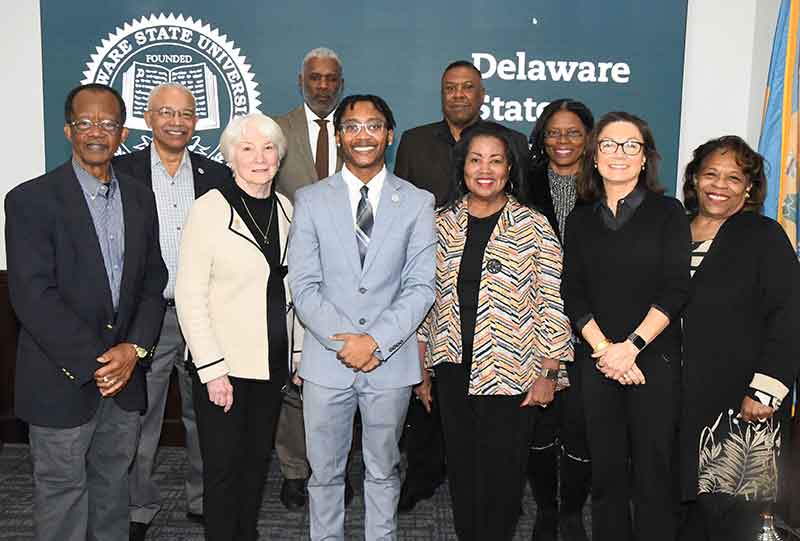 On Campus
Hobbs finishes Board Term; Student named to Board Committee
Friday, January 27, 2023
The Jan. 26 University Board of Trustees meeting saw one faithful outgoing member complete her second and final term while at the same time a senior student made history with that governing body.
Trustee Lois Hobbs attended her final meeting with the Board as she has come to the end of her second term. The Board's bylaws include term limits that limit trustees to serving only two six-year terms.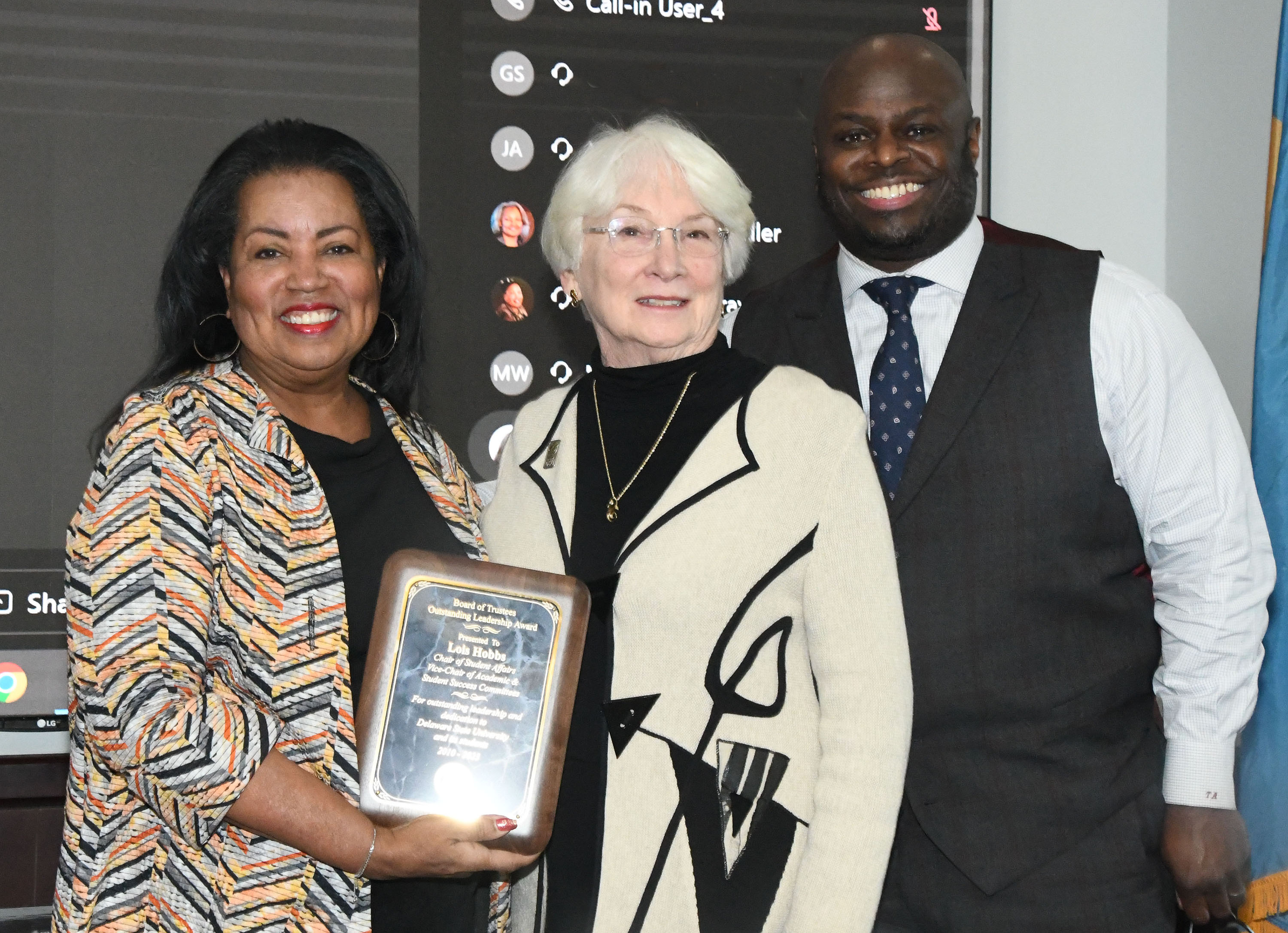 Ms. Hobbs, the former superintendent of the Indian River School District, was appointed to the Board by then-Gov. Jack Markell in 2010, succeeding former Board member Willa Mae Jordan.
During her Board service, Ms. Hobbs served on the Board's Athletics Committee, as the Vice Chair of the Student Success Committee, and as the Chair of the Student Affairs Committee. She also served on the Presidential Search Committees that led to the appointments of Dr. Wilma Mishoe and Dr. Tony Allen to those Chief Executive positions and currently is an Early College High School Board member.
"My 12 years with the University's Board of Trustees have been a remarkable experience for me, especially because I got to work with a group of dedicated people who took on challenge after challenge with thoughtfulness and determination," Ms. Hobbs told the Board at her final meeting. "Working with Dr. (Harry) Williams, Dr. Mishoe and Dr. Allen has been such a privilege for me. It allows me to bring to close my 57-year career in education on a high note."
In recognition of Ms. Hobbs' service on the governing body, Board Chair Dr. Devona Williams presented her with the University's Outstanding Leadership Award.
History was made in connection with Ms. Hobbs' Student Affairs Committee during that same meeting, as Jordan Spencer, a senior forensic biology major, has been appointed a member of that committee. That makes him the first University student to serve as a member of a Board committee.
Mr. Spencer – from Harrisburg, Pa. – currently serves as the Vice President of the Student Government Association. Last summer, he was selected as a White House HBCU Scholar and he later represented the University at the National HBCU Conference in September.
Although Mr. Spencer will graduate in May, his service on the Student Affairs Committee will not end at that time. He plans to pursue at Master of Arts in Justice Studies at Delaware State University, enabling him to continue his service on that committee.
Dr. Williams said the Board amended its bylaws a few years ago to allow non-trustees to serve on Board committees. Mr. Spencer joins two alumni who are currently serving as non-trustee committee members – Ned Brown, '71, serves on the Operations Committee, and Joel Coppadge, '81, is part of the Athletics Committee.