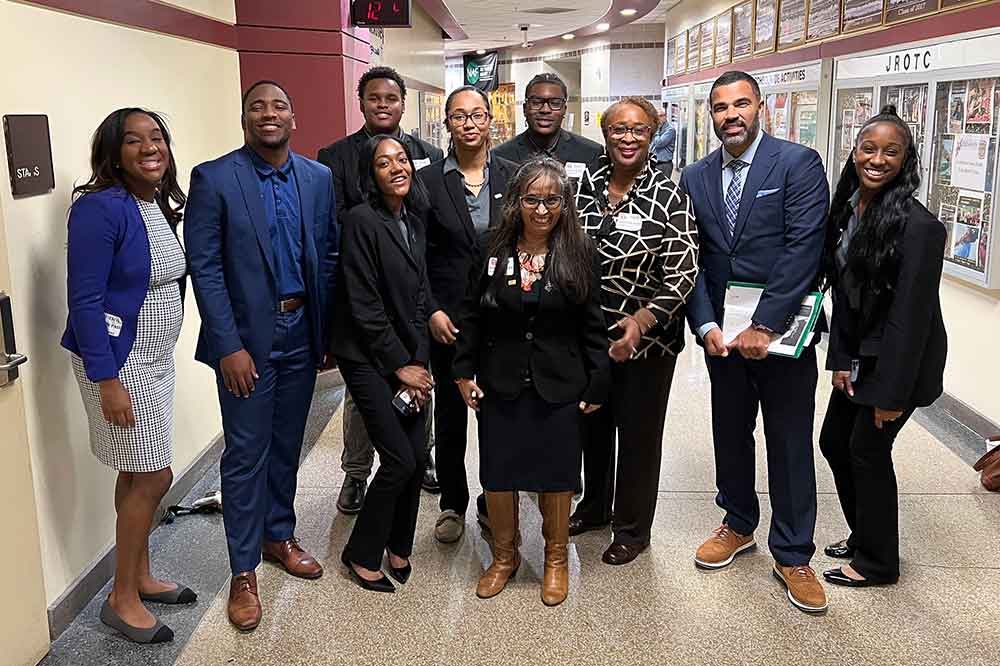 On Campus
College of Business Participates in IMPACT DC event
Wednesday, December 14, 2022
A group of six College of Business students recently participated in a Dec. 8 Washington, D.C. event in which they spoke to a group of high school students, interacted with some financial management professionals, and each left with the promise of a $1,000 scholarship.
Equitable Financials hosted the students as part of an IMPACT DC event in the nation's capital. College of Business students – Tiffany Gray, Omar Parker, Charles Pierce, Imani Washington, Brian Williams, and Aaliyah Wilson – were selected to participate.
The day began that morning at McKinley Technical High School, a STEM-focused public high school in Washington, DC. After a tour of the school, the DSU students participated in a panel discussion that focused on the journey and transition from high school to college. The audience was comprised of high school juniors and seniors.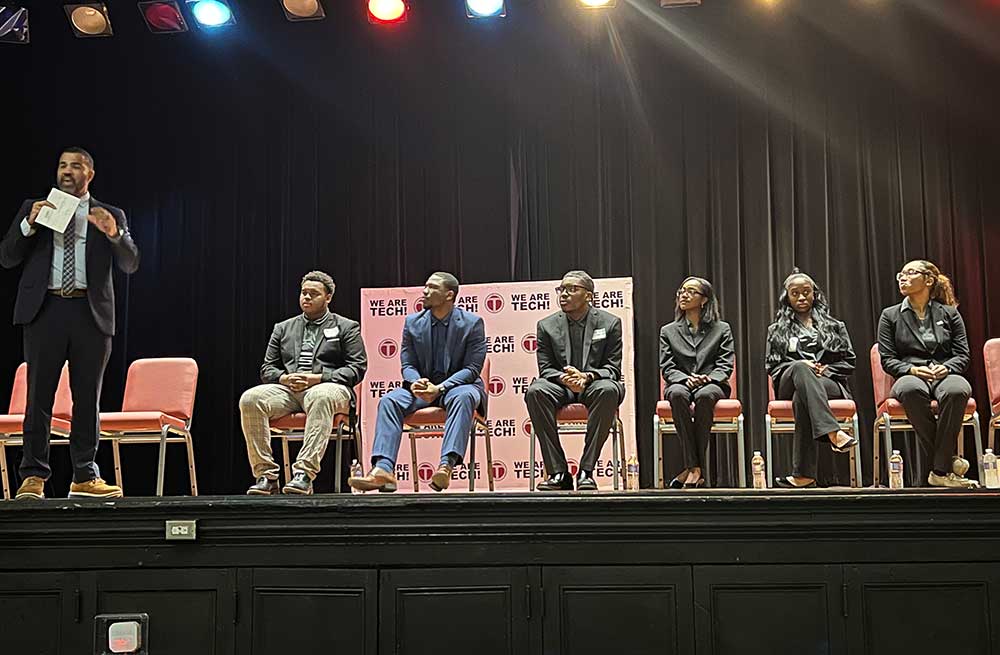 Equitable Financial then transitioned the group to The Gathering Spot, a private, membership-only club in Washington D.C. After a lunch reception, the College of Business students took part in networking sessions and presentations on topics related to the financial management profession that also included some valuable life lessons. The students had the opportunity to interact with key African American executives within the Equitable company, hear their stories, and obtain advice on how to navigate and produce successful careers in financial services and across other professional sectors.
The day ended at the National Museum of African American History and Culture where the students were ushered into the Oprah Winfrey Theater for presentations on the history of diversity at Equitable and the company's developing partnership with Delaware State University. Dr. Marsha Horton, Special Assistant at DSU Downtown, who accompanied the students on the trip, also gave a presentation on "Why DSU" sharing with the audience the power of a partnership with Delaware's only Historically Black Institution of Higher Education.
For being a part of the event, the six Delaware State University students each became a recipient of a $1,000 scholarship from Equitable Financial.
"As I consider this event a door opener, I am looking forward to what new collaborations this developing partnership will hold in store for us," Dr. Horton said.
Also accompanying the group was Dr. Nandita Das, Professor of Finance and the Director of Financial Literacy Institute in the College of Business.