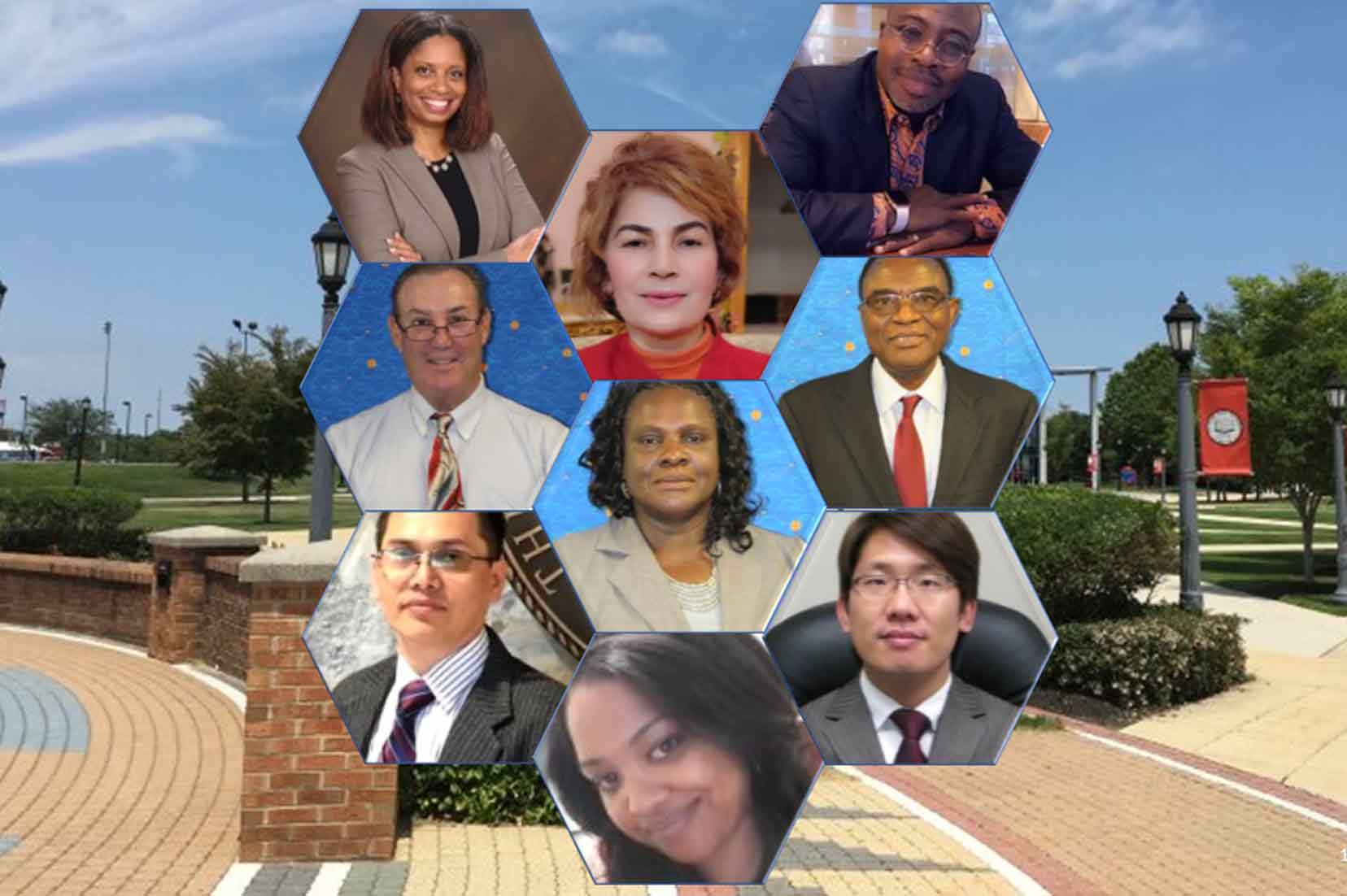 On Campus
The strong growth of University Graduate Education Program
Friday, September 23, 2022
Multiple efforts to improve and expand Delaware State University's graduate education programs are proving successful, with enrollment up 729 % over the past eight years.
Under the leadership of Dr. Nirmaljit Rathee, Director of Education Graduate Programs, the department has undergone transformational change, with an updated quality curriculum, increased practicality of the degrees, intensive internship experiences, and equitable policies and practices.
"The goal is and has always been, to provide a cutting-edge platform where a diverse community of students can thrive and achieve excellence in their respective fields," said Dr. Rathee. "Without a doubt, I owe a great debt of gratitude to the administration, graduate faculty, office staff, and graduate students for their unflinching encouragement and support."
Dr. Rathee has been serving Delaware State University for more than a decade and currently holds the rank of Professor and the position of Director of Education Graduate Programs. Performing dual roles, she has guided more than 52 students through their doctoral research and has led an incredible growth in graduate student enrollment, retention, and success in the Programs.
She has written 12 books, more than 55 research publications, and received numerous awards and grants. Recently, she has contributed a chapter to the book titled Young, Gifted and Missing: The Underrepresentation of African American Males in Science, Technology, Engineering, and Mathematics Disciplines, and she is working on writing a book on equity-based leadership practices.
Equity-based leadership practices are woven into the Education Graduate programs at Del State, which offers a Doctoral and Master's degree in Educational Leadership, where students are trained and prepared to become transformational, culturally responsive leaders for equity, diversity & social justice to eradicate systemic and systematic barriers to progress the world's most vulnerable and marginalized youth and their families.
The doctoral Program offers two concentrations, i.e., K-12 and Higher Education. The K-12 concentration prepares the candidates as effective administrators and equity practitioners who can articulate a vision for public schools, interact with curious minds, and implement cutting-edge research practices and technology to develop a new vision of education for the diverse society.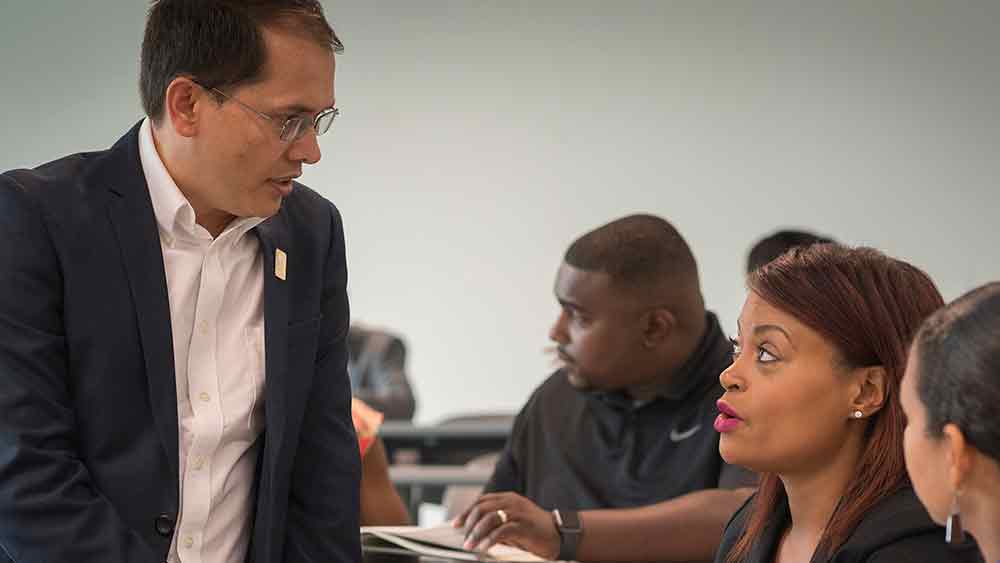 The Higher Education concentration equips candidates with a knowledge base & skillsets conducive to effective organizational administration, policy development, strategic innovations, and social justice advocacy related to post-secondary institutions. Courses are conducted in an accelerated weekend, hybrid virtual format. 
Working with Dr. Shelley Rouser, chair of the Education Department, Dr. Rathee and her team made numerous changes to the curriculum.
"Dr. Rathee has led the department through a tremendous transition over the past few years, curriculum revisions, entirely new programs, new hybrid delivery methods, and refining processes for greater effectiveness and efficiency," said Dr. Rouser.  "It is incredibly exciting to see the changes Dr. Rathee and the graduate team make such a tremendous impact on our students - because of her leadership rapid growth has never sacrificed quality delivery - the support students receive is second to none." 
Dr. Rathee envisioned and implemented innovative programmatic changes to develop the next generation of transformational educational leaders who are the first choice of employers. The student's success is acclaimed not only in the state of Delaware but across the nation.
She has been able to introduce a culture of excellence in research, theory, and practice to prepare dynamic leaders and critical thinkers of the 21st century who are culturally responsive and discerning practitioners, equipped with a repertoire of new era leadership skills to serve diverse community and profession with equity, care, competence, and commitment.
To better reflect current educational trends and student needs, Dr. Rathee collaborated with Dr. Bluemel, chair of the Department of Languages and Literatures to establish a dual degree program of M. Ed. and MA TESOL/Bilingual Education. She also played a prominent role in launching a new master's Program in Equitable Curriculum and Instructional Leadership,
Dr. Rathee, her faculty, and staff have redesigned the curriculum sequence and have reinvigorated the internship experience. Outdated assessments have been replaced with ones that are in accordance with national professional standards. Their efforts resulted in receiving National Accreditation from the Council for the Accreditation of Educator Preparation (CAEP) for seven years.
Dr. Rathee said to improve student achievement; advisement was a top priority to ensure each student's graduation on time.
All of the work of Dr. Rathee was not lost on students. "I could feel all of the differences," said Dr. Tanna Jackson, who began at Del State in 2013 and witnessed changes to the Program. "Dr. Rathee transformed the whole Program, creating structure and substance so we could hone in on our craft. Her attention to detail and care and concern for the students was very present."
Now director of special education at the Children's Guild Charter School in Washington, D.C., Dr. Jackson said she served on the Education Advanced Programs Advisory Committee to assess where the Program was and where it should go. "Dr. Rathee was very transparent about her goals and ambitions, and she brought the voice of students to the forefront to guide her actions."
The future looks bright for the Program as well, and Dr. Rathee is well on her way to meeting her goal of enrolling about 500 students by 2025, representing a massive 1371% increase in student enrollment compared to 2014.
One student said he believes the Program could serve many in his native country. Dr. Han Fang, who lives in Chang Chun City in Northeastern China, began the Program online in 2020 through a partnership with his home university. "Many teachers and administrators in China would benefit from the program," he said.
Dr. Fang also had high praise for Dr. Rathee's program leadership. He appreciated the spirit of all and felt inspired by the leadership and stimulating learning environment. "The professors are extremely helpful and supportive," he said. "I wanted to learn leadership skills. From the knowledge and expertise of the professors, I think I have learned a lot."