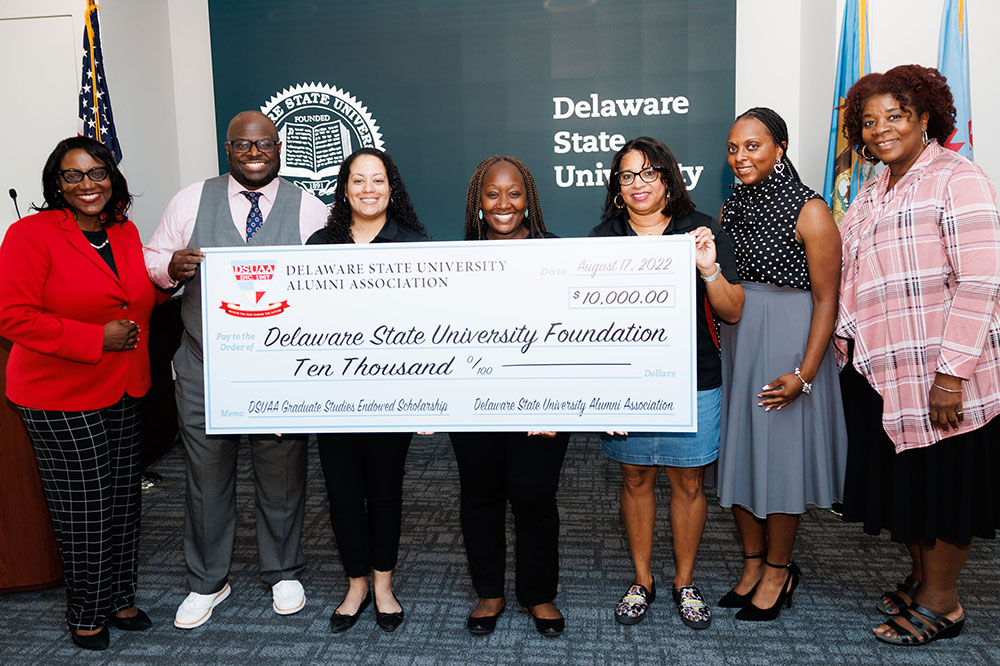 On Campus
DSUAA scholarship to help alumni continue studies
Wednesday, August 24, 2022
The Delaware State University Alumni Association (DSUAA) has established an endowed scholarship to help its own in the pursuit of advanced degrees.
The alumni organization recently established the DSUAA Graduate Studies Endowed Scholarship Fund to provide financial assistance to alumni who return to Delaware State University to pursue a graduate degree.
 In order to be eligible for the DSUAA Graduate Studies Scholarship, applicants must have completed their undergraduate degree at the University with an overall 2.5 GPA and show proof of financial need.
"The establishment of this Endowment was made possible through the contributions of members of the Alumni Association. DSUAA is grateful for all of the alumni, former students, faculty, staff, and Hornet loved ones who have joined the association," said Leah Williams, President of the national chapter of the DSUAA.
DSUAA presented the check to University President Tony Allen during an Aug.17 meeting on campus.
For more information on the scholarship, email dsuaa [at] alumni.com