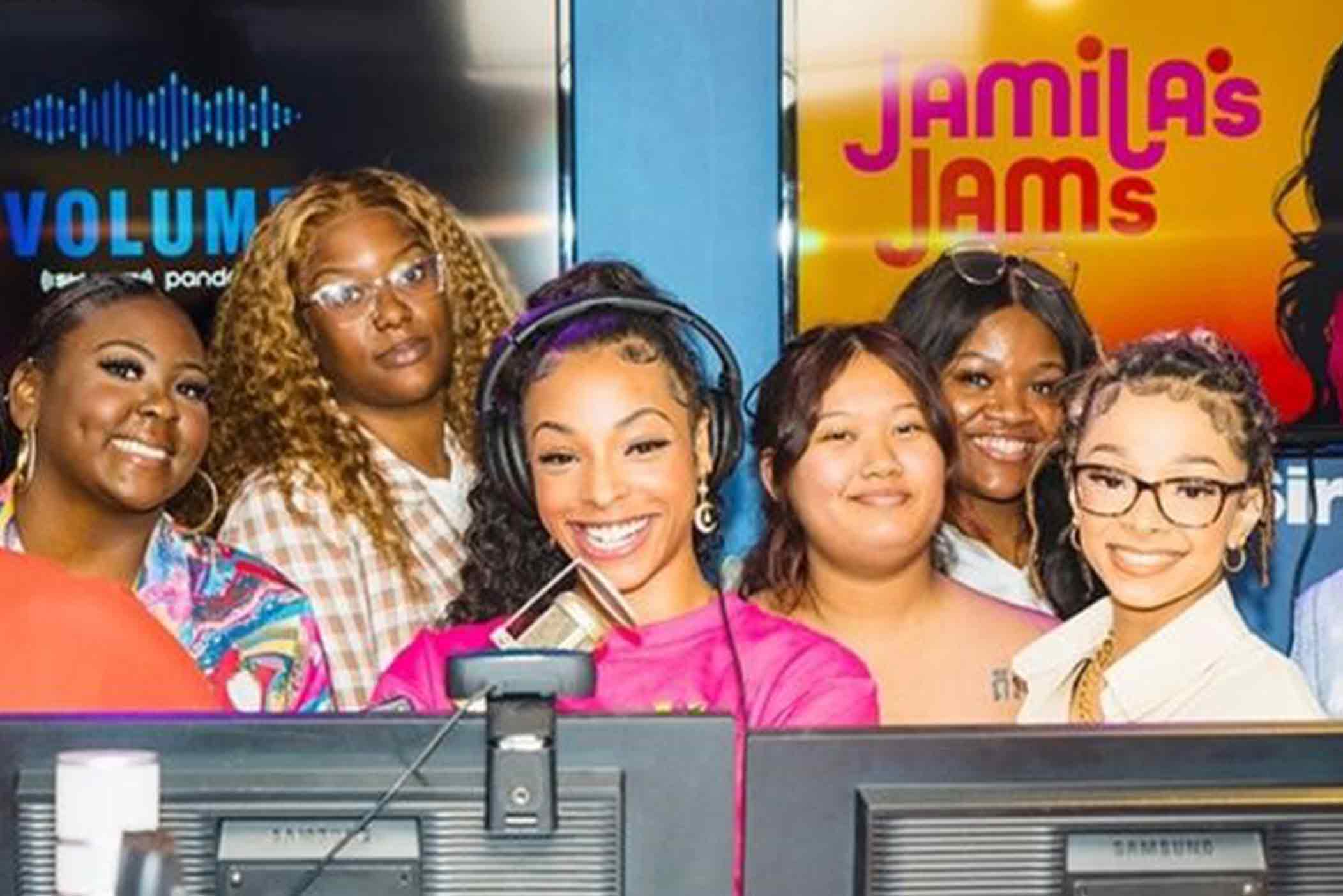 On Campus
University students visit alumna Sirius radio show
Wednesday, June 1, 2022
As Delaware State University alumna Jamila Mustafa sees it, you don't have to wait until you've "arrived" to reach back and help those coming up from behind.
So, when the Communications major participated in a Women's History Month discussion about women in media on campus in March, she invited the participating students to visit her at SiriusXM in New York City.
Last week, she delivered on the promise when seven students spent the day with her at the studios and had the opportunity to join her on air!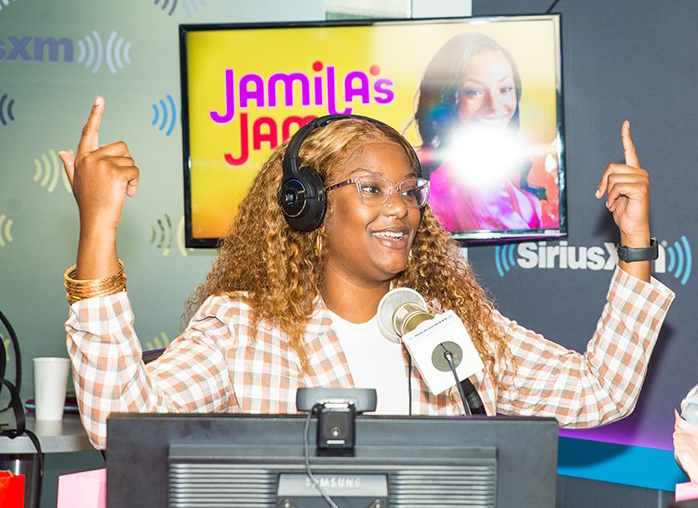 "I don't believe in waiting until you reach all of your goals until you help someone achieve theirs," said the former Miss Delaware State University and founder of  college speaking tour "HBCU 2 Hollywood," which highlights the importance of education, health and purpose.  "Some believe you can't help others until you reach your goals. I'm still climbing, but it makes the journey more worthwhile when you reach back and bring someone else along."
Mustafa was invited to Del State by Dr. Dawn Mosley, Sr. Vice President of Marketing and Communications. "We appreciate alumna like Jamila Mustafa, who returned to share meaningful and encouraging moments with our students," said Dr. Mosley. "We initially asked her to be a part of a powerful discussion with some of our Mass Comm students. She took the initiative to invite them to her show on SIRIUS XM - an experience they will never forget!"
 A vanguard journalist, TV personality, and speaker, Mustafa is one of the most prominent voices shaping the millennial generation! She was named one of the Most Influential People of African Descent Under 40 by the United Nations.
Mustafa has produced and hosted various shows for iHeart Radio, BET Networks, MTV Networks, and ESPN. In 2021, Jamila became the youngest African American woman to have her own radio show on SiriusXM Volume. 
The international HBCU advocate made history as Bennett College's youngest commencement speaker.  In a letter of recognition, President Joseph R. Biden Jr. wrote Mustafa, "What gives me hope is the optimism, ingenuity, and determination of Leaders like you (Jamila) who use their voice and talent to inspire future generations"! 
To view the Women's History Month discussion, please visit: