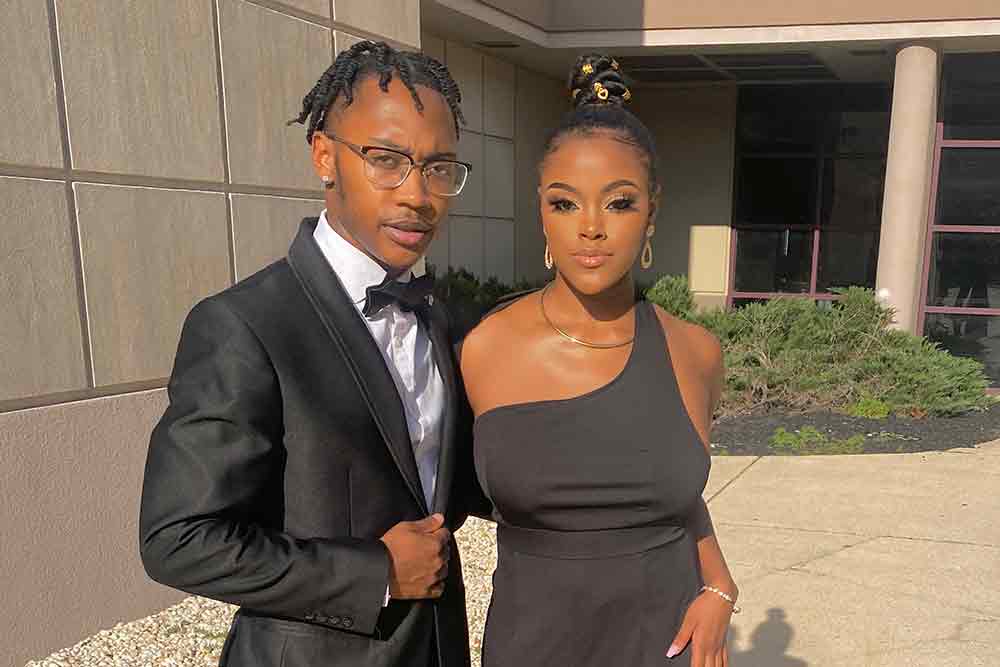 On Campus
Two Delaware State University students named HBCU scholars
Friday, June 10, 2022
Two Delaware State University students – Jordan Spencer and Bralyn Page – have been named among the recently announced group of 2022 White House HBCU Scholars.
Spencer and Page are part of a group of 86 HBCU Scholars selected for their accomplishments in academics, leadership, and civic engagement from a competitive pool of 350 students. The selected scholars represent 56 of the nation's Historically Black Colleges and Universities, and will serve as ambassadors for the White House Initiative on Advancing Educational Equity, Excellence, and Economic Opportunity through Historically Black Colleges and Universities.
Jordan Spencer – a senior 3.4 GPA Forensic Biology major from Harrisburg, Pa. – is the incoming Vice President of the 2022-2023 Student Government Association. He also serves in organizations such as Men of Color Alliance, Faithful Black Men Association, and the NAACP. He is a member of the Alpha Phi Alpha. Inc., fraternity.
Bralyn Page – a senior 3.9 GPA Biological Sciences-Health Professions major from Drexel Hill, Pa. – has been elected as the 2022-2023 Miss DSU. She has served as the President of the Pan-Hellenic Council, a Resident Assistant as well as a member of the SGA Campus Events Board and the National Honor Society. She is also a member of the Epsilon Alpha Chapter of Delta Theta Sorority.
Mr. Spencer and Ms. Page, along with the other HBCU Scholars, will be offered training and cross-university networking opportunities. Scholars will also have an opportunity to work on issues specifically related to the HBCU community and participate in national and regional events with professionals from a wide range of disciplines.
"Jordan has proven himself to be a reliable community builder to our internal and external campus community. And Bralyn takes pride in holding the highest standard of what Delaware State University stands for," said Delaware State University President Tony Allen. "As HBCU scholars, I confidently expect both of them to represent themselves and their University with excellence."
"As an HBCU graduate I'm honored to announce our HBCU Scholars, our future leaders of tomorrow. At HBCUs we are a family, we build each other up and we're taught that we can do and be anything," said Dietra Trent, Executive Director of the White House Initiative on Advancing Educational Equity, Excellence and Economic Opportunity through HBCUs. "I look forward to supporting the growth of our HBCU family through the Scholar Recognition Program."
HBCU Scholars will also be invited to the 2022 HBCU Week National Annual Conference on September 20-23 in Washington, D.C. During the conference, they will participate in sessions designed to engage a spirit of entrepreneurship, innovation, and personal and professional development. Most importantly, scholars will have opportunities to engage with one another and showcase their individual and collective talent.