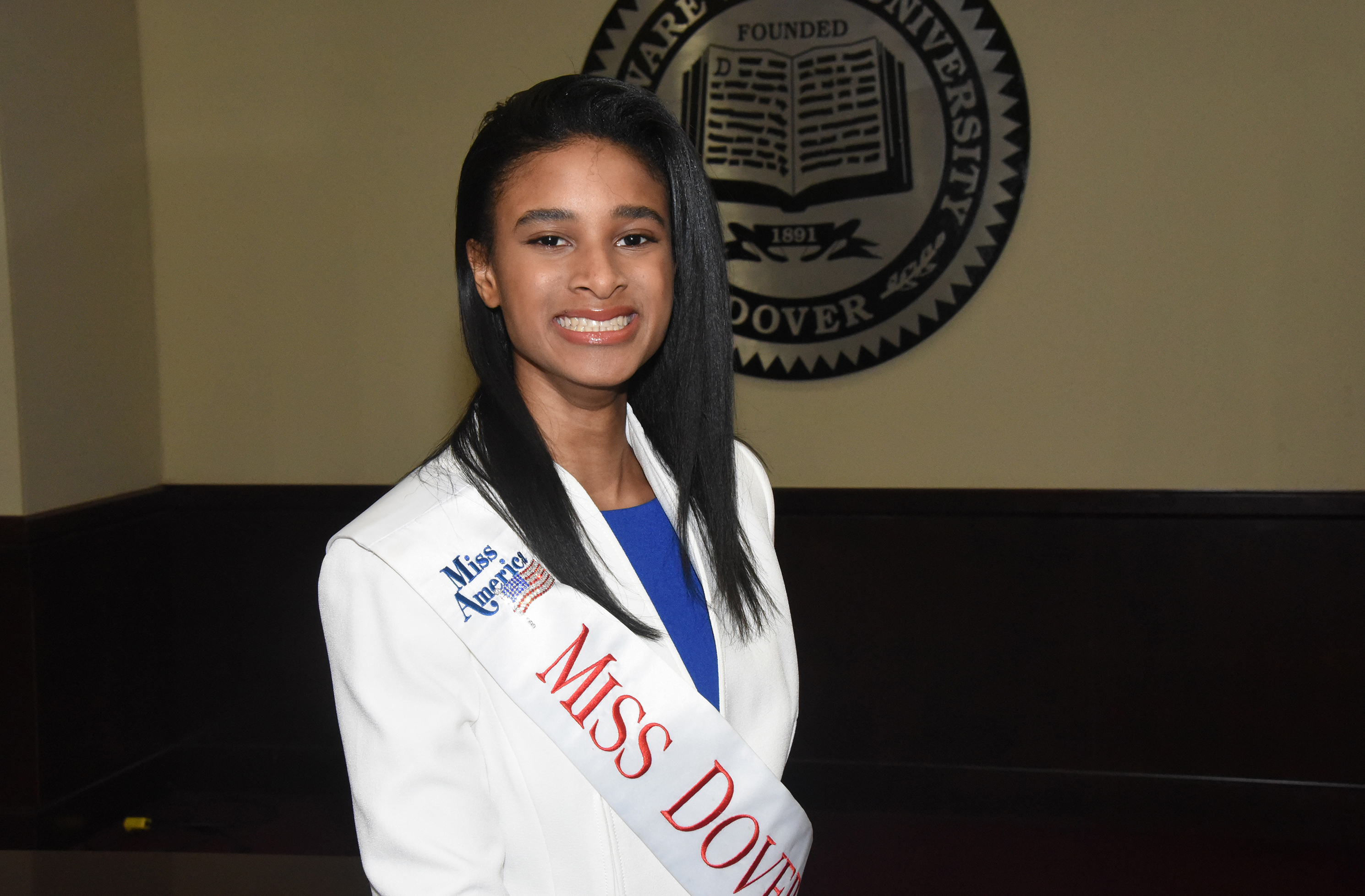 On Campus
University freshman wins Miss Dover title
Friday, February 5, 2021
Maya Bythwood, a freshman Criminal Justice major at Del State, recently won the local Miss Dover title and now has her eyes set on competing in the Miss Delaware contest in June.
A 2020 graduate of Dover High School, Ms. Bythwood said her love of her community prompted her to enter the Miss Dover competition. "I wanted to do something to give back to the community," she said. "Dover has done so much for me."
Due to the COVID-19 environment, the Miss Dover contest was conducted virtually. Miss Bythwood had to videotape her impact statement, perform her talent (in which she played "La Vie en Rose" on alto sax) as well as her walking submission.
Ms. Bythwood leads a truly active life on campus. In addition to handling her academic business, she is a member of NOBLE (the National Organization of Black Law Enforcement Executives), the Speech and Debate Team, and performs with the University's Jazz and Concert Band.
Her current future aspirations are to pursue a doctorate and later serve a foreign diplomat.
She is the daughter of Marquita Thomas Brown, special assistant to the University provost.