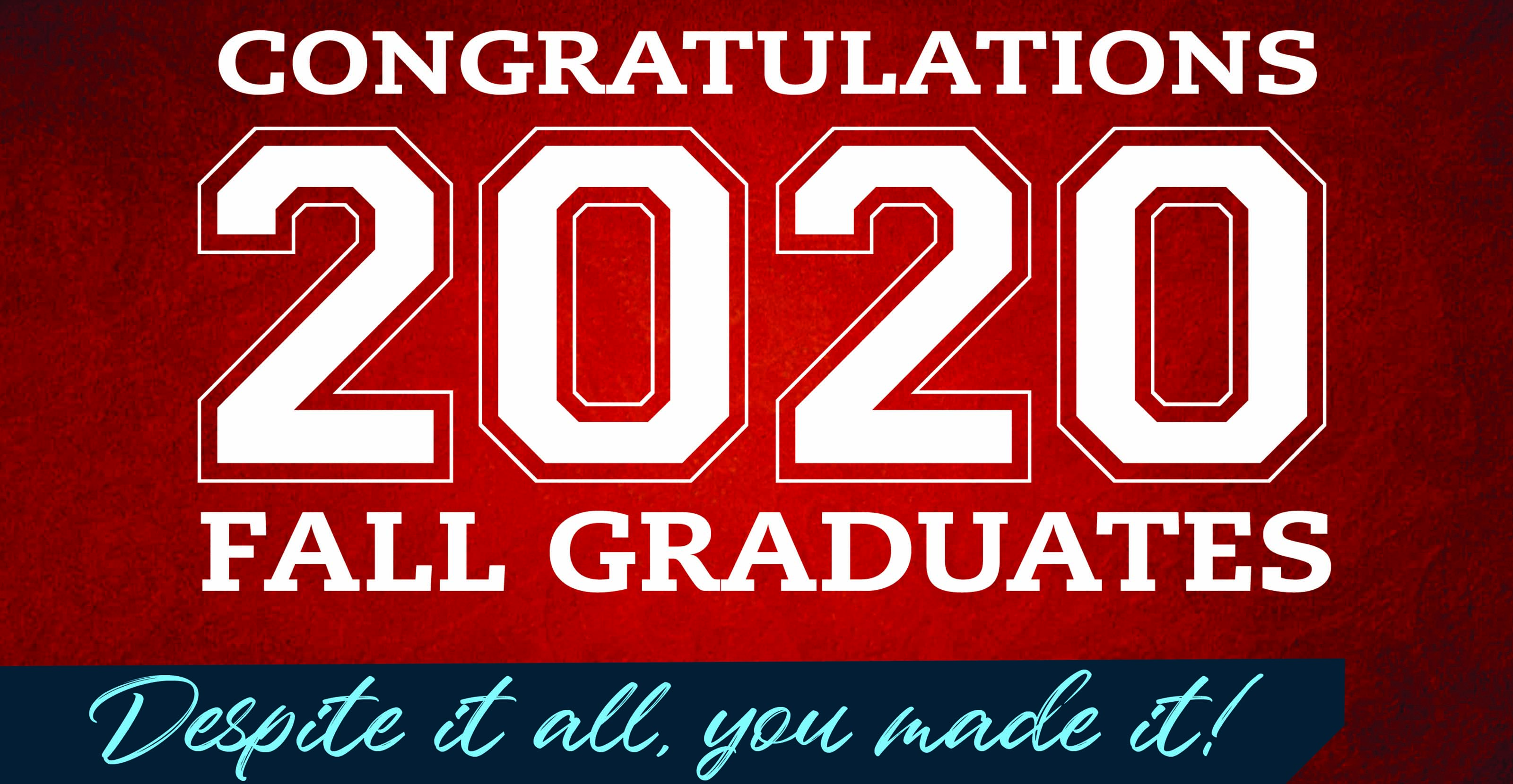 On Campus
Del State celebrates the fall 2020 graduates
Tuesday, December 22, 2020
Delaware State University congratulates and gives a standing ovation to all the students who completed their undergraduate and graduate degree programs in the summer and fall 2020.
Although the COVID-19 pandemic caused the University to plan for only one 2020-2021 school year Commencement Ceremony on May 15, 2021, there are approximately 190 students who would have walked across the stage to receive their diploma if the traditional December Commencement had been held this month.
There were 150 undergraduates, approximately 40 graduate students and 3 doctoral students who completed their degree programs in the fall 2020.
The doctoral graduates – all completing EdDs – include Bina Daniel, Renee Marine and Alex Meredith.
"There are few other times in our nation's history where talented young professionals armed with their degrees will be more important," said University President Tony Allen. "Our global community is smaller, demanding equity and inclusion and in profound need of people who exude excellence, integrity and care. The Fall Class of 2020 is ready for the challenge and I cannot wait to see their collective impact on our national quest toward 'a more perfect union'."
Doria J. Martinez of Bear, Del., who completed her Bachelor of Science in Psychology, expressed the following on behalf of the Class of December 2020.
"Despite every single obstacle possible that tried to find its way in the path of college graduates, we hopped over every one regardless, because we are to never be stopped," Ms. Martinez said. "We are Fall Class of 2020." 
Quincee J. Tellis of the Bronx, N.Y., who completed a Bachelor of Science in Mass Communications (Public Relations and Advertising), offered her perspectives on her unusual final year:
"The past 3½ years have not been easy for me, but I pushed through and an entire year of that was during a pandemic. There have been pandemics before, but today is different due to technological advances before and after the pandemic hit. To graduate during this time, makes me feel bittersweet. Sad because I couldn't graduate with the people who pushed me to this point like professors, fellow students, and other staff on campus like the mailroom people.
"But at the same time, I feel great because I still finished my degree on time in 3½ years. To me the opportunity to graduate means I am an inspiration to the next generation to attend an HBCU. I am the first person in my family to graduate from an HBCU. The opportunity to graduate during this pandemic means the world to me. It also mean I can inspire, because where I come from there is very little HBCU exposure and I am now that HBCU grad beacon of hope. It means that little kids from the Bronx can see me and see not only a college graduate, but a HBCU grad."