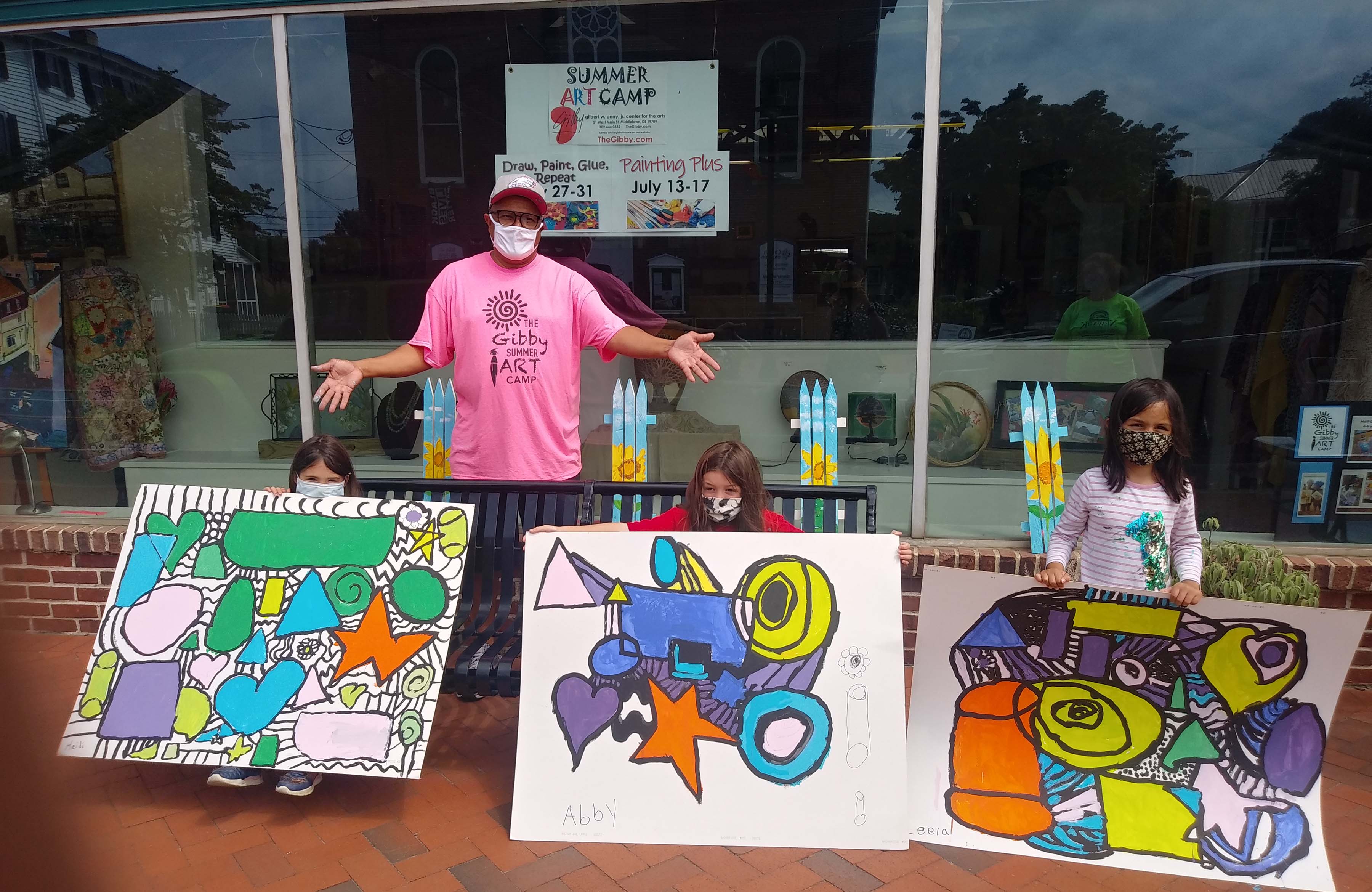 On Campus
Del State alum Milton Downing named Art Educator of the Year
Tuesday, December 22, 2020
The Delaware Art Educator's Association (DAEA) has named Milton Downing, a product of Delaware State University's former Master of Art Education program, as its 2021 Delaware Art Education of the Year.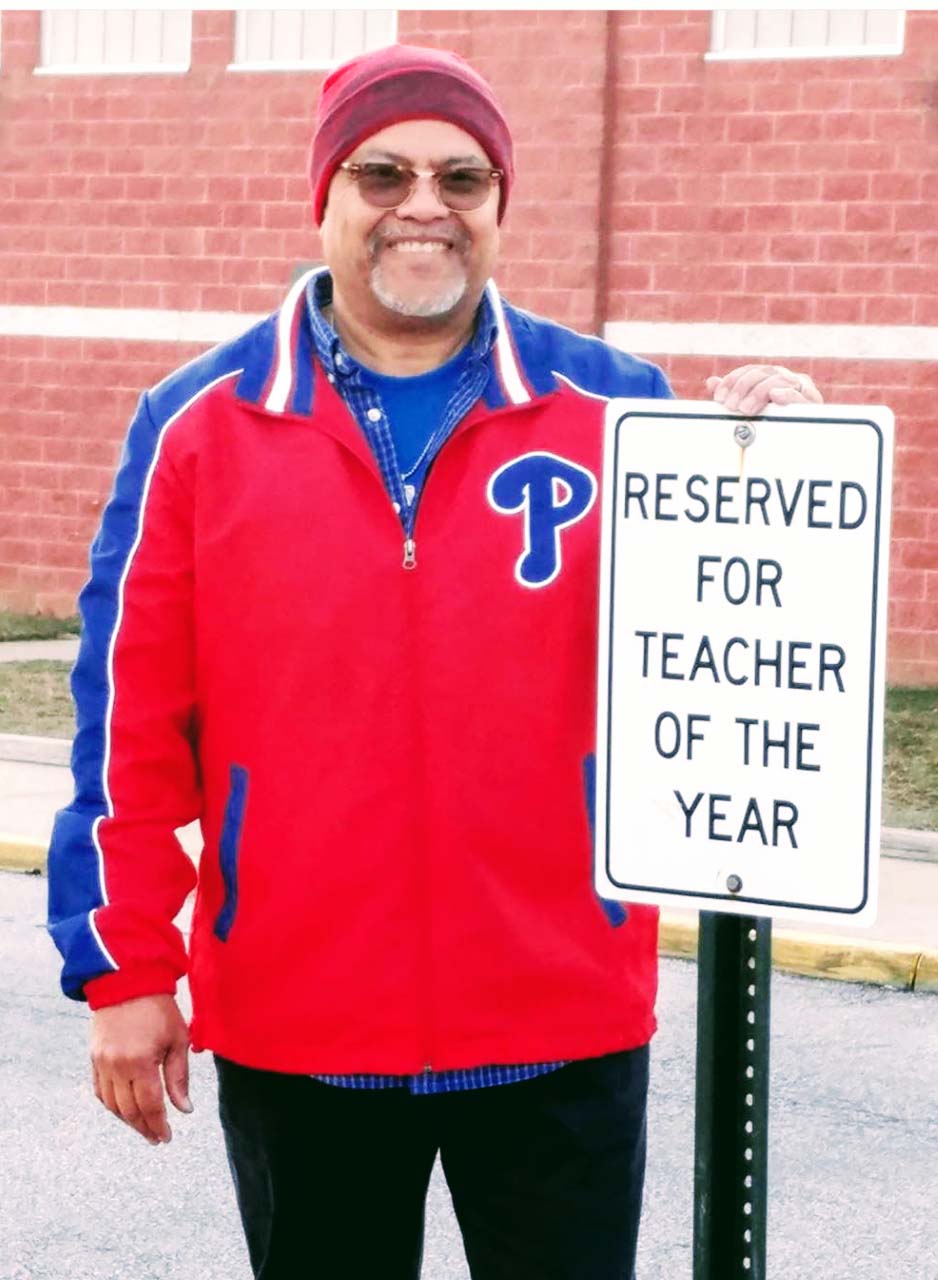 It was the second time the DAEA honored the Del State alumnus. In 2011, the organization honored him as the Elementary Art Educator of the Year.
Downing maintains a plate full of art endeavors. He is an art teacher at A.G. Waters Middle School in Middletown, Del., and adjunct professor of art at Lincoln University, and a curator at the Christiana Cultural Arts Center. He also sits on the Board of Directors for the Everett Theatre, through which he is very involved with its Gilbert Perry Center for the Arts.
After earning a 1985 Bachelor of Fine Art from the Tyler School of Art at Temple University, Downing completed his master's degree at Del State in 2011. He said the advanced degree experience played a big role in the art educator he has become.
"Studying the science of art at Del State taught me how to validate the arts and their place in education," Downing said. "It has helped me explain to students why they need art in their everyday lives."
He said that current art faculty members Dr. Roberta Tucci, Dr. Hazel Bradshaw-Young and retired Dr. Donald Parks were influential professors for him.
"There was one class with Dr. Parks in which another student and I were the only ones taking it," Downing said. "I was like a sponge absorbing all of the experience and knowledge he was sharing."
The 35-year art teacher said that his teaching philosophy is that it is important to have a rapport with the students. "Especially now, because there is so much competition such as social media, peer pressure and entertainment," he said. "Kids need someone to be on their side, to be an advocate for them. My approach has always been to be a friendly face and someone they can talk to."
His art students are productive. Annually their works are exhibited at the Nemours Children's Hospital in Wilmington. One of his students, Ava Zistl, created an Easter egg design that was selected to represent Delaware in the annual White House lawn Easter Egg Exhibition.
A native of Brooklyn, N.Y., but mostly raised in Philadelphia, he began his art education career teaching at Morgan Village Middle School in Camden, N.J. and later taught at Hanby and Mt. Pleasant elementary schools in Wilmington before moving the A.G. Waters. During his career, he has been honored as the Teacher of the Year seven times.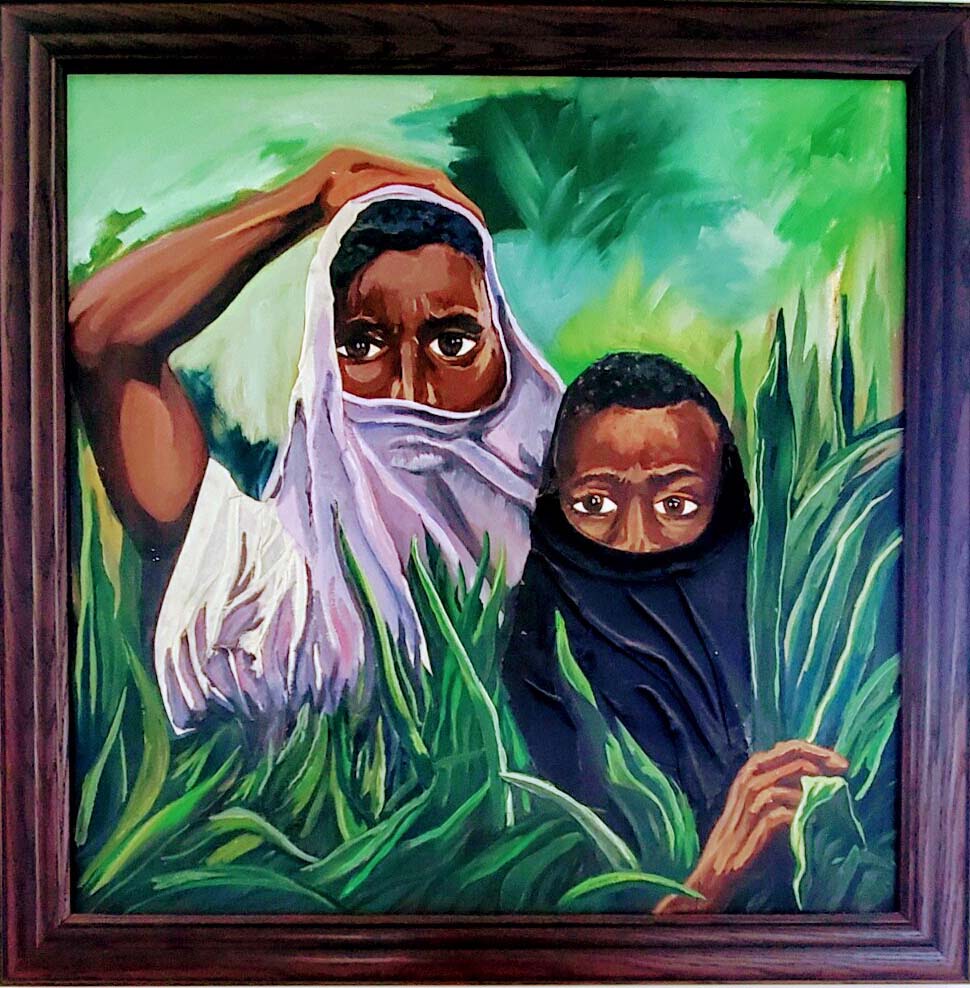 With respect to his own artwork, Downing creates what he terms Jux-T art – mixed media works that he describes on his website as "painting a factual reality that moves the mind… (and) fabric enhancement that bring the work to life." Famous athletic figures are frequent subjects of his artistic expressions.
Downing's artworks have been on display over the years at various exhibition in the Tri-State area and have found a home in many private collections
An upcoming exhibit of Downing's athlete paintings will be on display Jan. 1-31 at the Gilbert Perry Center for Arts (known by the Middletown locals as the "Gibby Center"), 51 W. Main St., next to the Everett Theatre in  downtown Middletown, Del.
Downing resides with Middletown with his wife Sharon; they have four children.
To learn more about Milton Downing and his artworks, visit his website at http://www.juxt58.com/. His Instagram address is mdowningartistry.