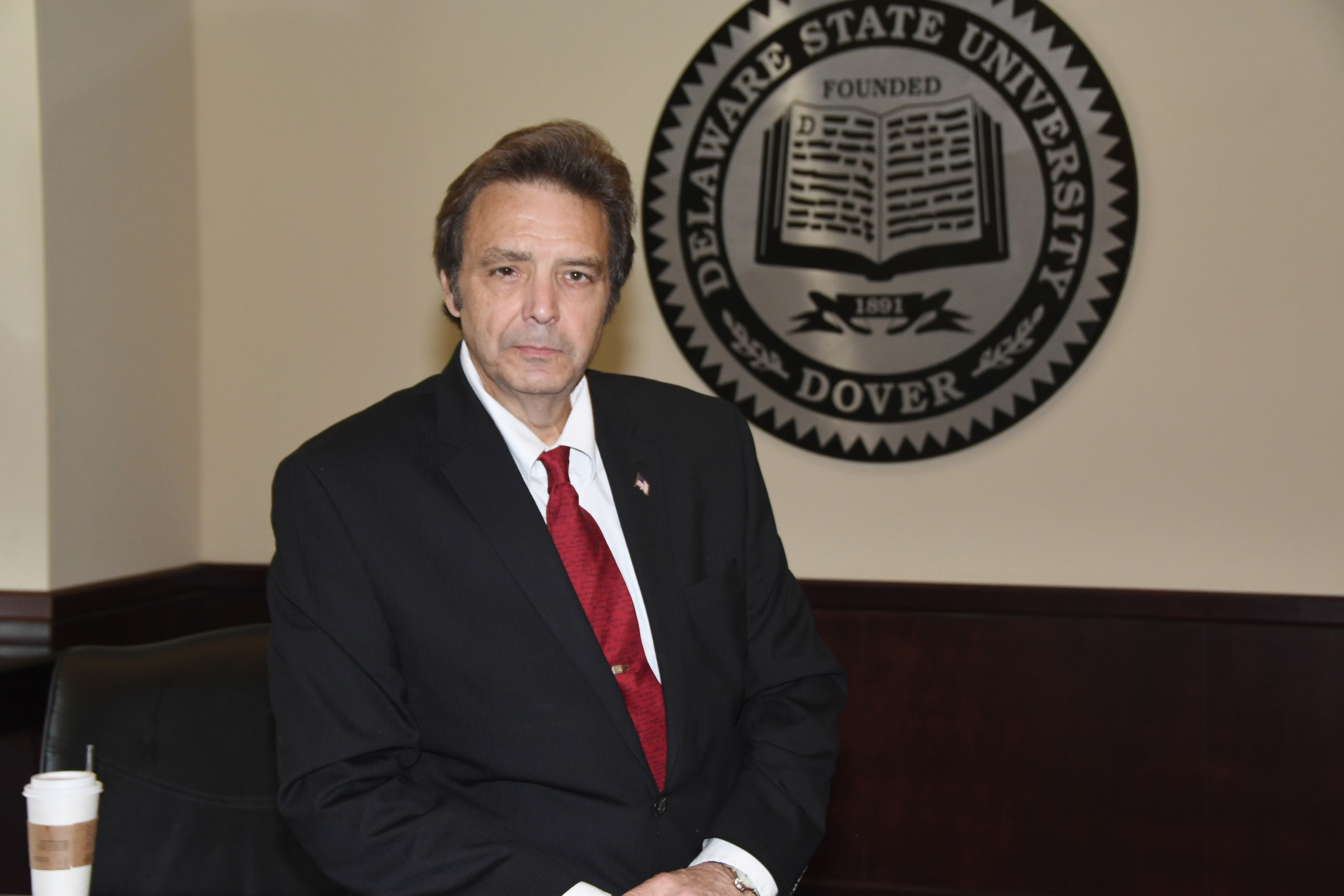 On Campus
A Veteran's Day story about a Black WWII veteran
Thursday, November 12, 2020
In recognition of Veterans' Day, Dr. Sam Hoff has penned the below editorial that tells the story about an African American WWII vet from Philadelphia who was unjustly discharged from the service and his family's efforts to clear his name and get him an honorable discharge.
OVERCOMING 'BLUE TICKET' MILITARY DISCHARGE LEGACY
by Dr. Samuel B. Hoff
With President Truman's 1948 directive, the United States military began mandatory desegregation of personnel. A few years before, the military dropped the "blue ticket" discharge label, but the practice of discriminating against minority and gay service personnel would continue for decades, as would the devastating personal impact of being unfairly terminated from the service, denied benefits after a few years, and living with the stigma of receiving less than an honorable discharge.   This is the story of a person who suffered the latter treatment but whose fight to correct it was ultimately successful.
Nelson Henry, Jr., was born in Philadelphia in June 1923.  He graduated from Lower Moreland High School in 1940 and subsequently attended Lincoln University.  In 1943, he signed up for the Army Specialized Training Program with aspirations of wanting to be a dentist.  When that program was curtailed and Henry was hobbled with an injury, he was accused of petty or false charges and threatened with retaliation if he did not leave the military willingly.
When he did so in October 1945, Henry returned to Philadelphia, where he would get married and have three children.  Work was hard to find work to begin with, but as an African American with a blue discharge from the Army, it was that much more difficult.  Henry drove a taxi for many years.  After taking 13 years to complete his psychology degree at Temple University, Henry later became a manager at a Pennsylvania state employment office.
Fast forward to 2018, with Mr. Henry long-since retired but still upset with the blue discharge status more than 70 years later.  His son, aware of his father's long plight to clear his name, happened to see a news segment about a woman who, because she was accused of being a lesbian, had been kicked out of the military in the same manner as Mr. Henry in 1955.  The program went on to explain how the woman had reversed the negative discharge designation.  
From that inspiration, the Henry family took its case to Congress, securing the support of both Pennsylvania senators in the fight. The family received legal assistance from Legal Aid At Work and from the Golden Gate University School of Law.  In June 2019, shortly before his 96th birthday, Nelson Henry received word that the Army Board for Military Corrections had approved his appeal and reversed his blue discharge, granting him honorable discharge status.
Mr. Henry was one of thousands of black servicemen shown the door due to racial animosity. In fact, of 48,000 blue ticket discharges by the Army in World War II, almost 11,000 or 22 percent were targeted against African Americans, even though they constituted only 6.5 of total Army personnel.  A similar discriminatory legacy haunted those gay service personnel.  Following World War II, the blue ticket designation was revised to "undesirable," and later to the 1993 policy of "don't ask, don't tell, as it pertained to gays.
Nelson Henry, Jr. passed in May 2020, a casualty of the coronavirus.  He was one month short of his 97th birthday and 75 years removed from his military service during World War II.  Though he had less than a year to enjoy the righting of a historical wrong, the message of his decades-long struggle is simple: the arc of history bends toward equality.
Happy Veterans Day to all.  
Note: Dr. Samuel B. Hoff, George Washington Distinguished Professor Emeritus of History and Political Science, served as DSU's ROTC Director from 1993-1999 and was a recipient of a military history fellowship from the U.S. Military Academy at West Point in 1994.