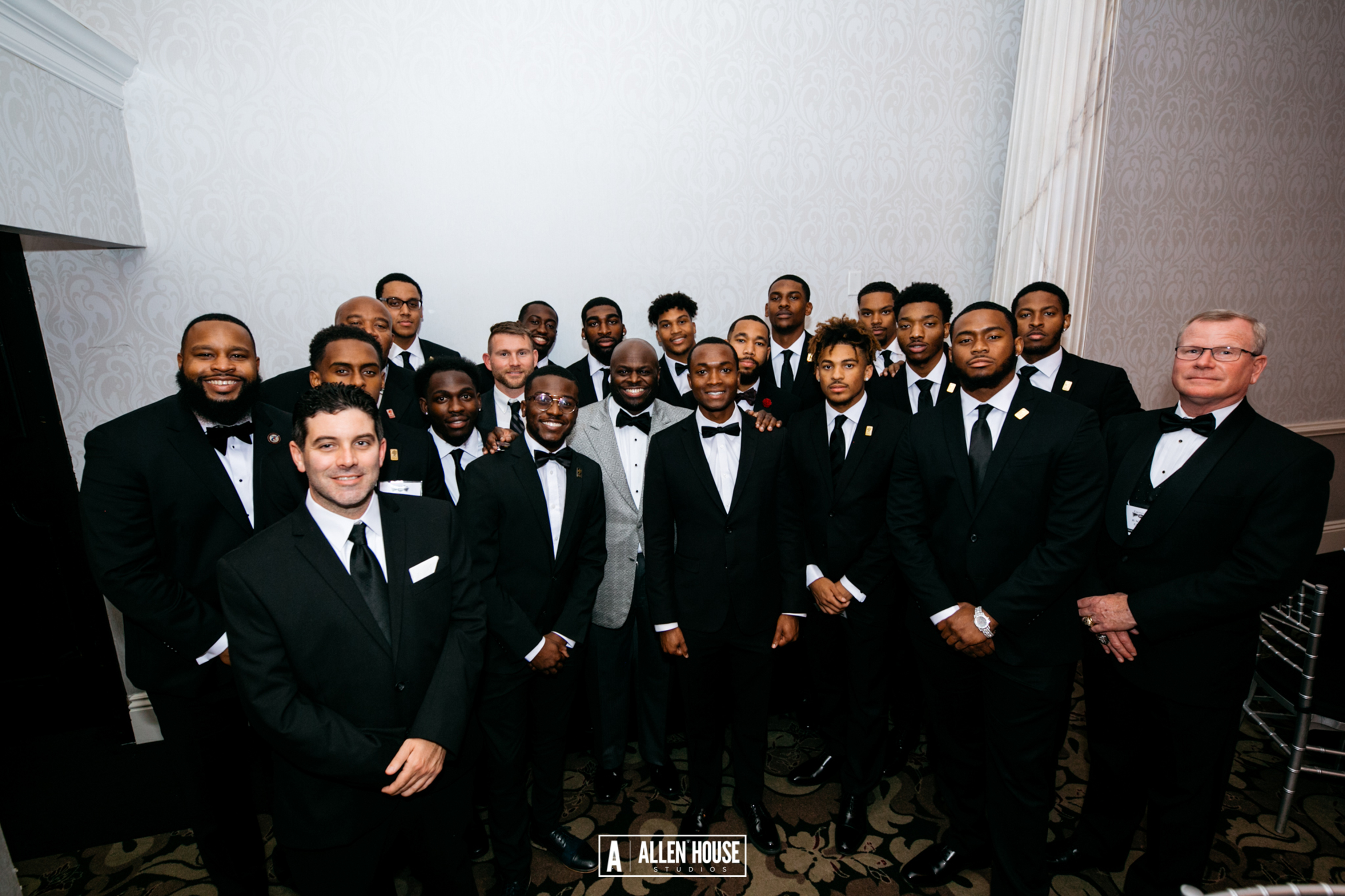 On Campus
DSU attends Ebony Black Tie Affair
Tuesday, December 3, 2019
Showing strong support for a signature event for African-American influencers in the Delaware Valley, more than 60 members of the University community, including students, faculty and staff, as well as alumni, the Board of Trustees and the Provost, attended the 23rd annual Ebony Tie Affair on Monday, November 25.
Founded in the 1990s by prominent businessmen in Delaware, the annual event was established to celebrate the accomplishments of African-American men in the region. Founding members included James H. Gilliam, Jr., a successful entrepreneur and philanthropist, former Wilmington Mayor James H. Sills, and former Delaware State University Trustee John W. Land, among others.
This year, the Ebony Tie Affair drew more than 350 professionals of color.
"This year's event was the largest ever," said Executive Vice President and Provost Tony Allen.
Community members from diverse backgrounds donned their best attire for an evening of delectable cuisine, hardy fellowship, and mutual appreciation at the event, held at the luxurious Waterfall Banquet and Conference Center in Claymont.
The year's theme, "Leadership Through Service," provided an opportunity for participants to share not only their appreciation for the leaders and mentors who paved the way for their success but also their stories of triumph over the odds stacked against them.
"We also take the opportunity to rededicate our commitment to excellence and service," said Allen.
Their commitment to service is on display during ETA's yearly Youth Symposium co-hosted by Delaware State University each Saturday before the ETA dinner. The symposium, held at the Martin Luther King Jr. Student Center, allows students to spend the day sharing their personal stories while learning essential decision-making skills, financial literacy, and more. 
"You can watch the connections happen as the participants find themselves in those stories and are strengthened in their resolve to be better and to serve others," said Allen.
For more information about event, visit the Ebony Tie Affair website.