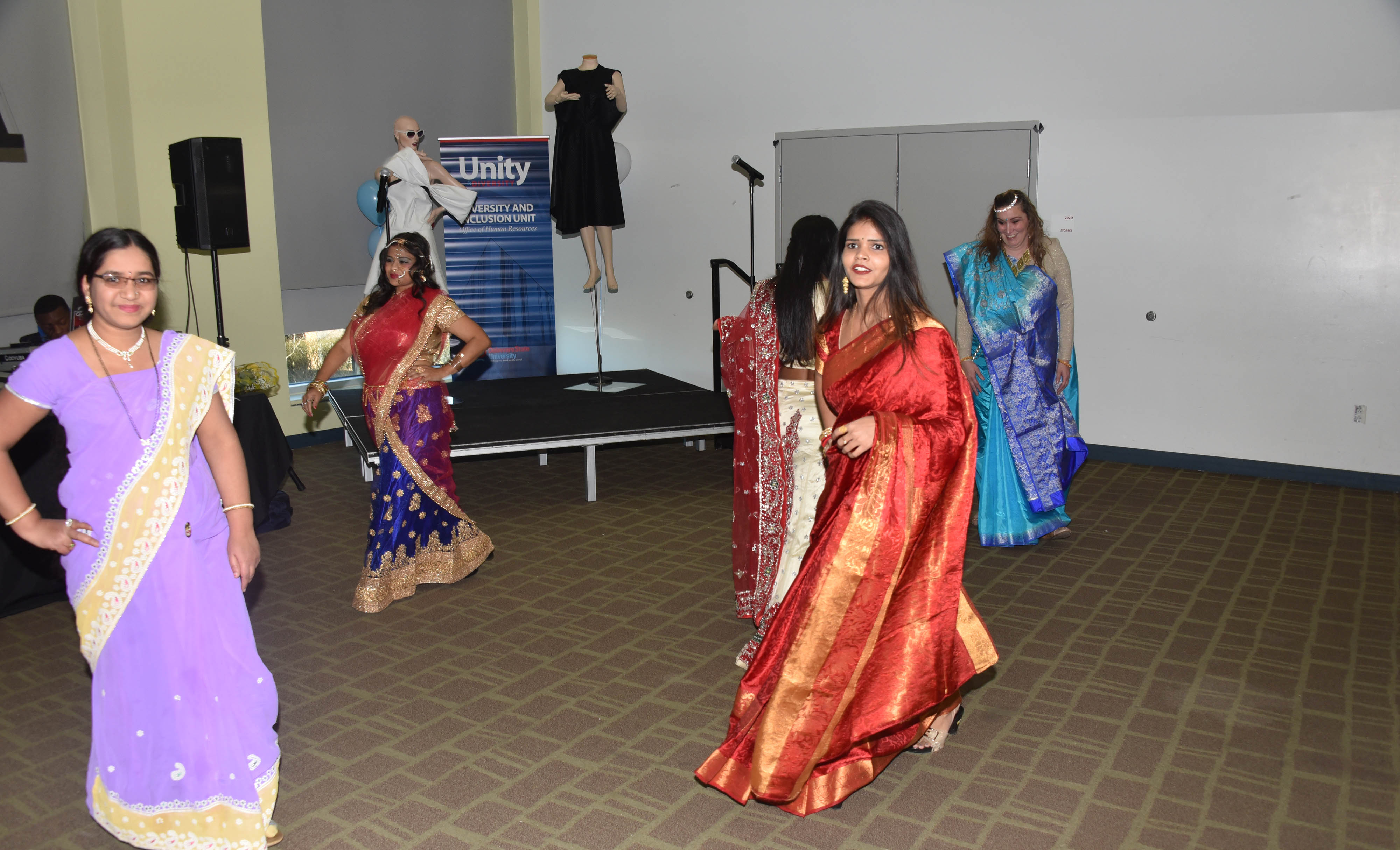 On Campus
2019 Unity Day – Photos
Wednesday, December 4, 2019
The Diversity and Inclusion Unit of the Office of Human Resources held its second annual Unity Day on Dec. 3 in the Martin Luther King Jr. Student Center in celebration of the rich cultural mix of the campus.
For images of Unity Day, click on the below photo link:
https://www.flickr.com/photos/48216028@N03/albums/72157712095054923
Unity Day featured a mix of performances, art and information displays, and a diverse variety of cultural food offerings.
Performers included Spoken Word Artists United, a Kung Fu demonstration by Jian Zhao, a Macy's Fashion show by University employees, a fashion show and dance presentation by a group of East Indian women, singing by the children of the University's Lab School, a fashion show by the models of student fashion designer Michael Lewis, a live student deejays, and a Name That Tune song contest led by University alumnus Blake Saunders, who also emceed the event.
The event also featured a number of art and painting displays, table/poster presentations, and a Rangoli art exhibit. Attendees also created an interactive art display on canvas by writing their individual perspective on the meaning of "unity."