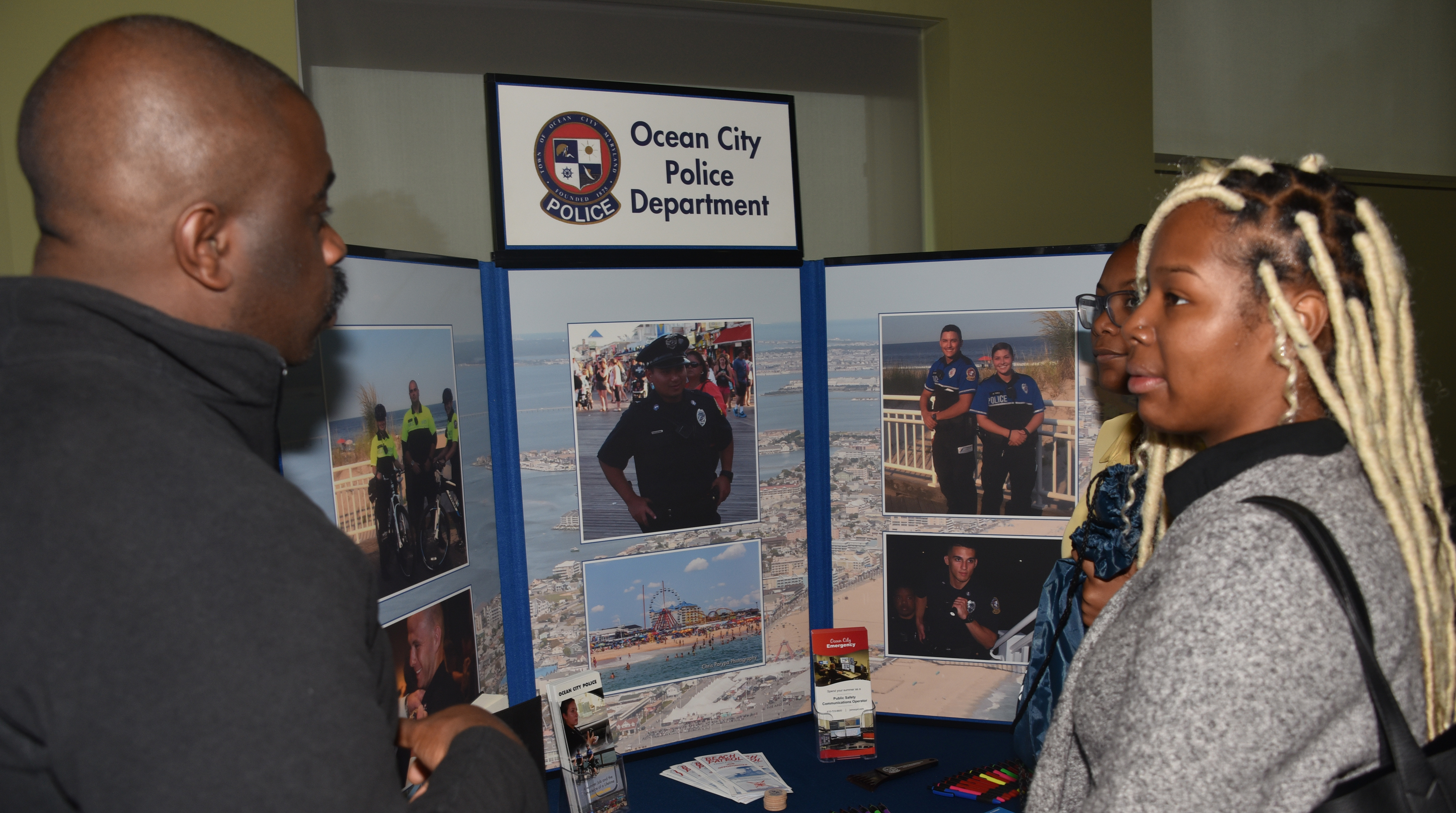 On Campus
NOBLE Law Enforcement Career Fair
Saturday, November 23, 2019
Delaware State University was the site of the 13th annual Sgt. Rodney H. Bond Jr. Law Enforcement and Forensic Science Career Fair on Nov. 22 in the Martin Luther King Jr. Student Center.
For images of the Career Fair, click on the below link:
https://www.flickr.com/photos/48216028@N03/albums/72157711896725643
The event – which was presented by the Delaware Chapter of the National Organization of Black Law Enforcement Executives (NOBLE) – attracted representatives from municipal, state, and federal law enforcement agencies, as well as paramedic services, corrections, emergency communications, and other agencies.
The Career Fair is named after Sgt. Rodney H. Bond Jr., a 14-year veteran of the Delaware State Police. Sgt. Bond – who passed away unexpectedly in late 2017 – was Delaware NOBLE Chapter's chairman of the annual career fair and served on the organization's Board of Advisors.