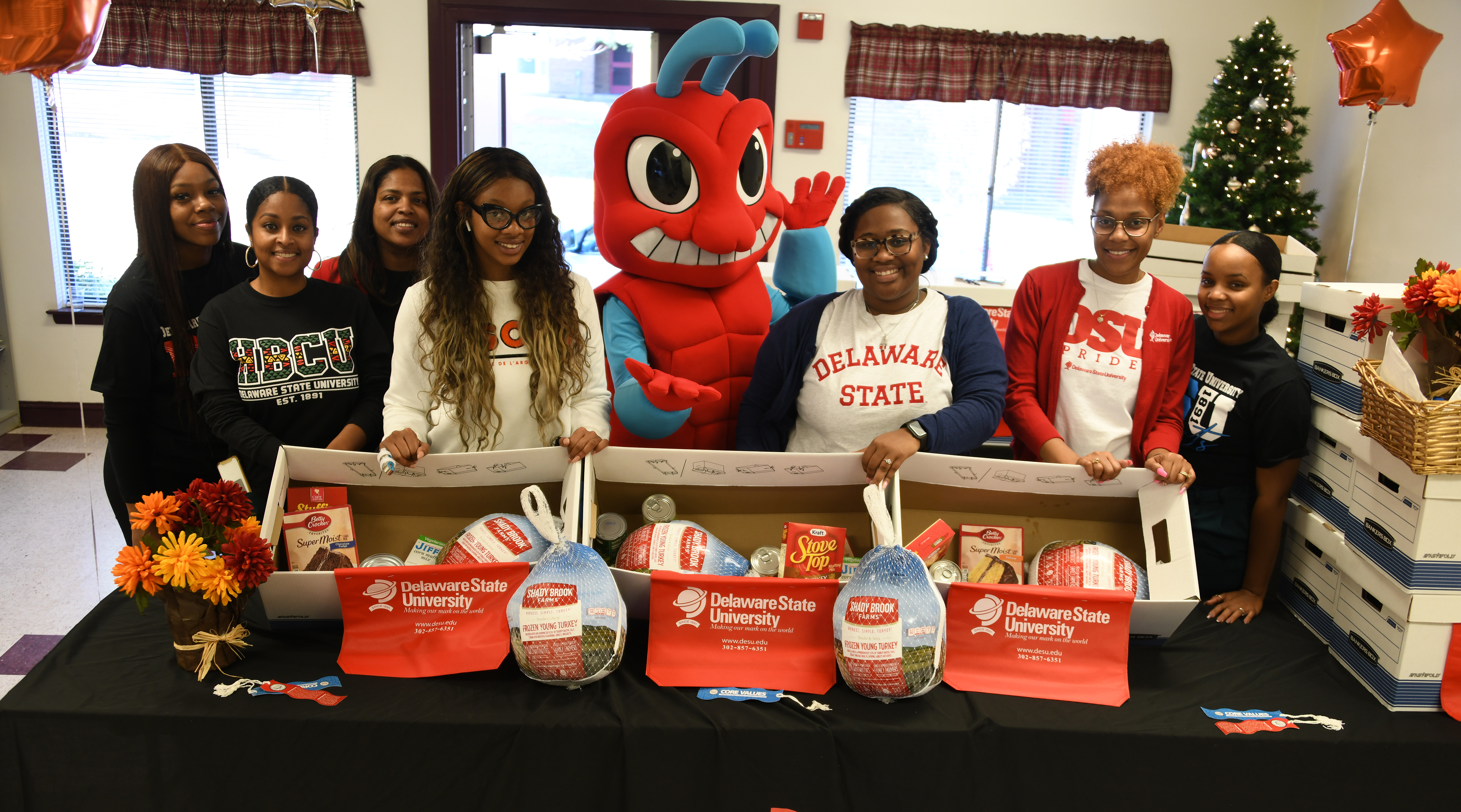 On Campus
Enrollment Mgmt. Turkey Drive
Tuesday, November 26, 2019
Delaware State University's Division of Strategic Enrollment Management held its first-ever Turkey Drive in which it helped ensure that two communities had turkey and "fixings" for the upcoming Thanksgiving holiday.
The Division began the Turkey Drive by collecting donations of Thanksgiving dinner items from campus community members between Oct. 25 to Nov. 25. Those food items, along with entire turkeys were then boxed up and distributed in community locations in Dover and Smyrna.
The University's Division of Enrollment Management is comprised of its offices of Admissions, Financial Aid, Records and Registration, and Student Accounts.
"We came together to expand our reach within the community and to those that may be underprivileged during the holiday season," said Shelvia Wright, associate director of Enrollment Operations. "We standby the University's Core Values, in particular, Community and Outreach for this initiative, and wanted to be a blessing to others."