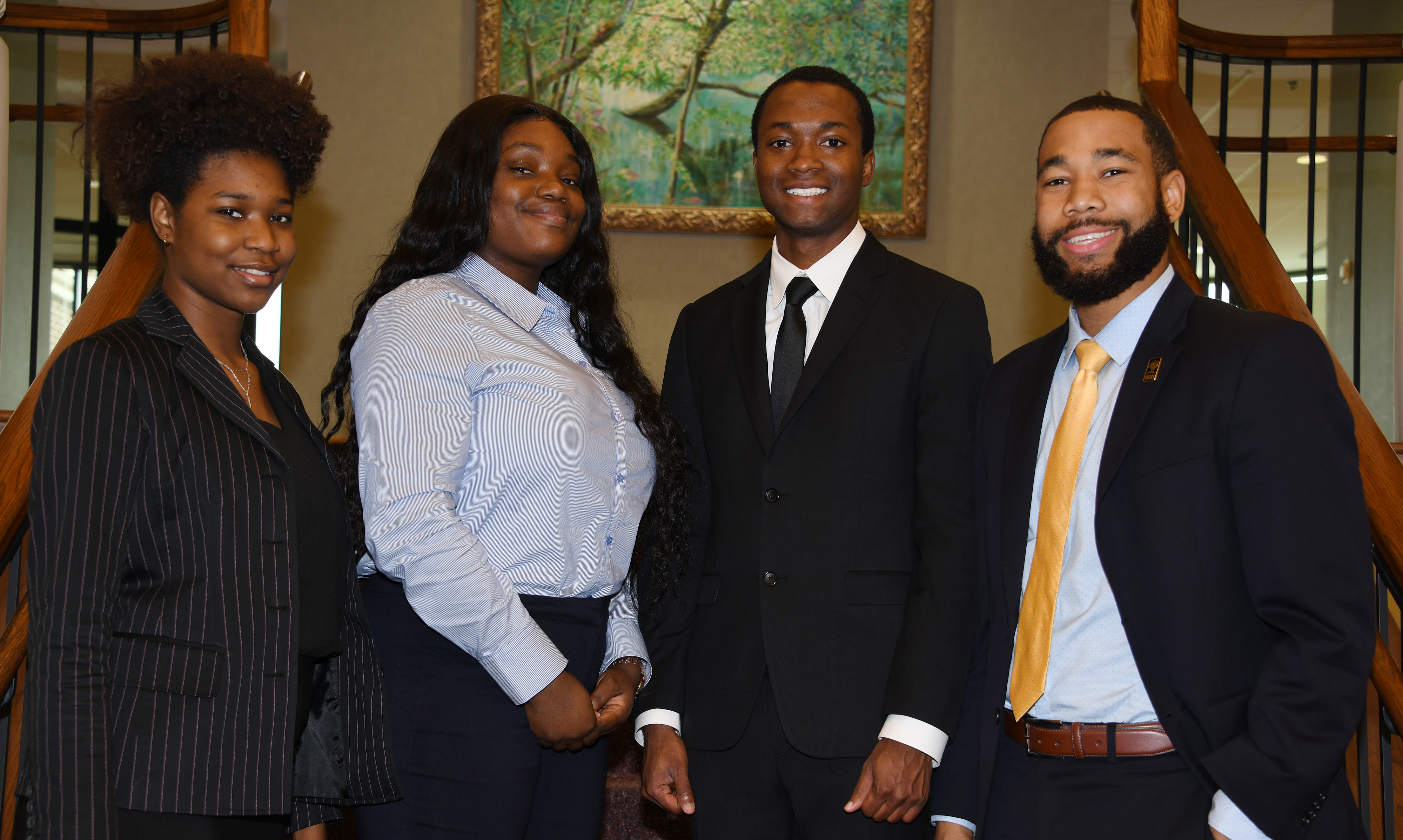 On Campus
COB team places 2nd in HP competition
Friday, November 15, 2019
A team of Delaware State University College of Business students recently finished among the top competing schools in a gaming company competition.
The DSU team placed second in the HP Omen Business Case Competition, which challenged each school to create a new product or service for the Omen line. The DSU students came up with a three-phase solution that featured a new virtual reality product, enhancements, and detailed marketing strategy.
Competing on the DSU team were: Job Albarr, a junior from Delmar, Del.; Yazmin Harris, a junior from Baltimore, Md.; Faith Olasupo, a sophomore from Atlanta, Ga.; and Corban Weatherspoon, a junior from Bear, Del.
As the second-place winner, each member received a new set of earbuds and a small pocket printer.
According to Mr. Weatherspoon, a total of 34 schools competed in the competition.The top three teams were North Carolina Central University, followed by Delaware State University and Morgan State University.