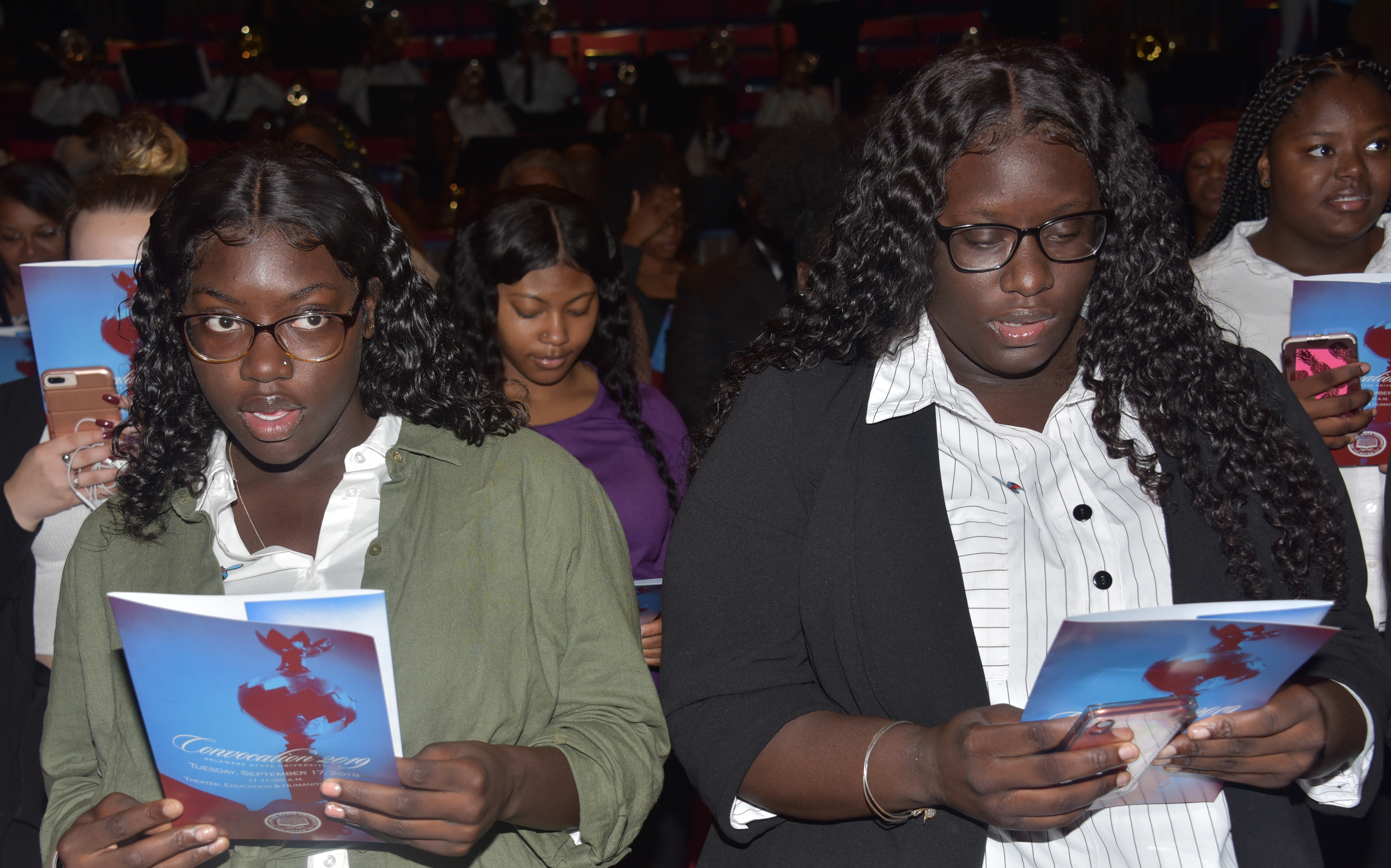 On Campus
University's 2019 Convocation
Friday, September 20, 2019
The freshman class attending the traditional Convocation Program on Sept. 19 in the Education and Humanities Theatre received a lot of good information from Delaware State University officials, and particularly from the keynote speaker Kevin D. Wright, who had the students repeat numerous times:
"I am enough."
For images from the 2019 Convocation, click on the below photo slideshow link:
https://www.flickr.com/photos/48216028@N03/albums/72157710986539896
Mr. Wright, an alumnus of the University's Class of 1991 and the founder and managing partner of Aeriis Insights Group, Inc., gave the freshmen his perspective on what they needed to do to succeed at Delaware State University and in their future professions.
He said the students must understand who they are individually, and pay close attention to the company they keep.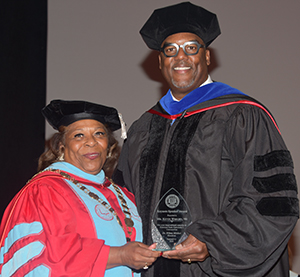 "Life is a team sport, and you are going to need to have people in your corner," Mr. Wright said. "You have to surround yourselves with people that believe in you. Someone said, 'Show me your friends, and I will show you your future'."
University President Wilma Mishoe urged the freshmen to avail themselves of all the resources that are available to them on this campus.
"Don't be afraid to ask questions, or for help whenever needed. Talk to your instructors; get to know them, for they can be a valuable resource," Dr. Mishoe said. "Believe in yourself; have confidence and self-discipline. And above all, never give up!"
Dr. Devona Williams, University Board of Trustees chairperson, told the new Hornets to be ever thankful for the higher education opportunity they have as well as the friends, mentors and advisors they have in this academic journey.
"Please do not forget to write your goals down somewhere where you can see them every day and remind yourself where you are trying to go," Dr. Williams said.
Consistent with past Convocations, the program included performances by the University Approaching Storm Band and the University Concert Choir.