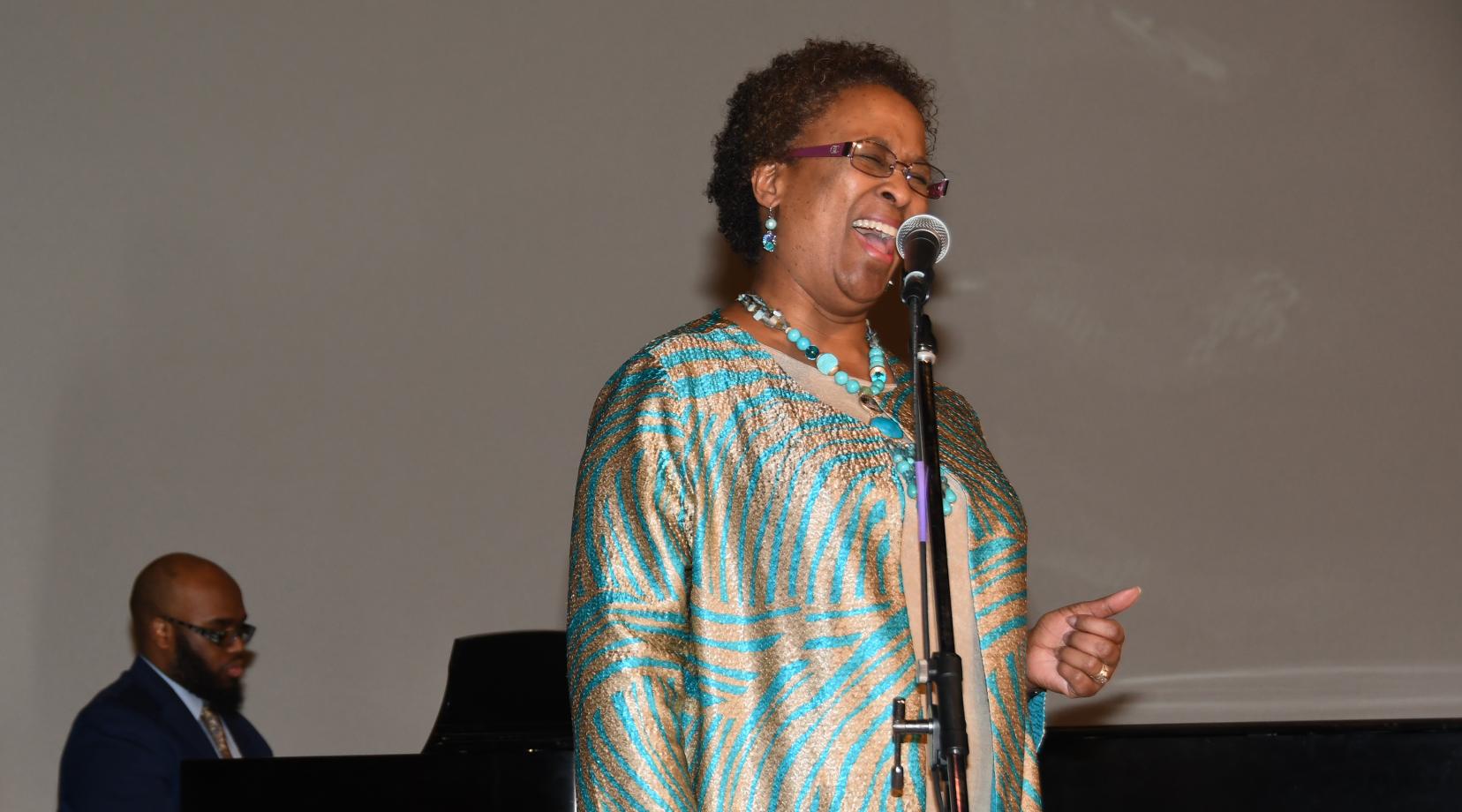 On Campus
MLK Holiday Program 2019, photos
Tuesday, January 22, 2019
Delaware State University and the Inner City Cultural League brought the community together to honor and celebrate the legacy of Rev. Dr. Martin Luther King Jr. at their joint 33rd anniversary of the National Holiday Program, held in the Education and Humanities Theatre on campus.
For images of the program, click on the below photo slideshow link:
https://www.flickr.com/photos/48216028@N03/sets/72157702687566602/show
University President Wilma Mishoe shared with the audience how Inner City Cultural League founder Reuben Salters and her late father, former DSC President Luna I. Mishoe, established the first MLK Jr. National Holiday Program in 1986.
Gov. John Carney and U.S. Sens. Tom Carper and Chris Coons as well as U.S. Rep. Lisa Blunt Rochester each shared their perspectives on the lessons learned from Dr. King and how they should apply to the current challenges of the present day.
The keynote speaker was Rev. Paul Thomas, pastor of the Historical African Methodist Episcopal Church in Philadelphia.
Music selections were performed by the Sankofa Steel Drum Orchestra, Dr. Marshá Horton, dean of the University's College of Health and Behavioral Sciences, as well as the Sunbeam Choir of Mt. Zion AME Church of Dover. African dance was performed by the Sankofa Dance and Drum Company.
Other participant included the DAFB Honor Guard, representatives of the Nanticoke Lenni/Lenape Tribe of Delaware, the Honorable Brian Bushweller, Don and Dolores Blakey, and Bishop W. James Thomas of Calvary Baptist Church of Dover.
Carlos Holmes, University director of News Services, served as the program's celebration leader.