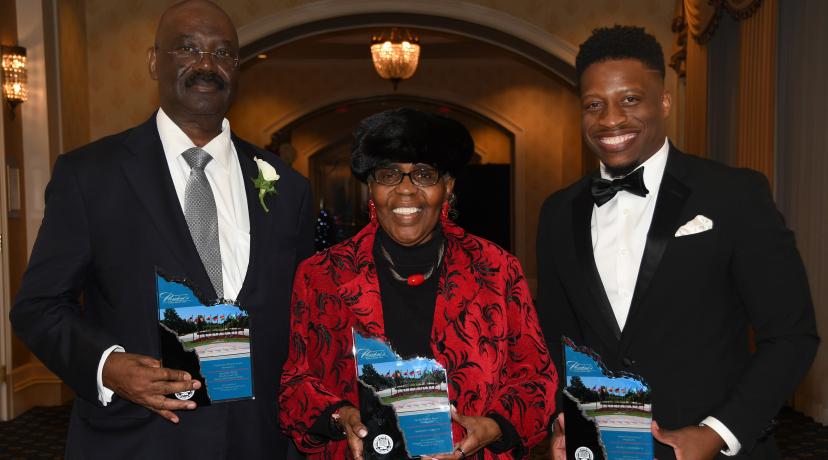 On Campus
Presidential Scholarship Ball – Slideshow photos
Tuesday, December 11, 2018
The 2018 President's Scholarship Ball went old school as the R&B legendary group The Manhattans were the special guest performers for the event, taking many back to their younger days with a stellar performance of a number of their soulful hits.
For images from the Ball, click on the below links:
For groups shots with The Manhattans: https://www.flickr.com/photos/48216028@N03/sets/72157704523416194/show
For other shots during the Ball: https://www.flickr.com/photos/48216028@N03/sets/72157698648560350/show
Held in the ballroom of the Dover Down Hotel and Casino, the President's Scholarship Ball featured good food, music, dancing, and fellowship – all toward the cause of raising money for scholarships to help students stay enrolled at the University.
The program was emceed by Ukee Washington, CBS3 KYW-TV news anchor. He grew up on the campus of then-Delaware State College as the son of Dr. Ulysses S. Washington, the longtime head of the College's Agriculture Department. Dr. Washington passed away in October.
The University presented the following University Partner Awards during the ball:
Marion E. Gibbs – A constant fixture at University events and meetings, she can be found as a participant in anything that has to do with Delaware State University. She is a philanthropist, a University financial supporter and a proud alumna, Class of 1961.
Blake R. Saunders – A Class of 2005 alumnus, he has become a well-known figure at University sporting events and special campus gathering as the official Hornet Pied Piper of the institution, always coaxing folks to show their Hornet pride and spirit.
Bennie Smith – The CEO of Bennie Smith Funeral Homes, Inc., he is a true friend of the University, having previously served as a member of the institution's Board of Trustees. He has also forged a philanthropic partnership with the University that has funneled significant funds to Delaware State University to go toward student scholarships.
The Manhattans group was the personal choice of Dr. Mishoe, a favorite musical group of hers since her teenage years.