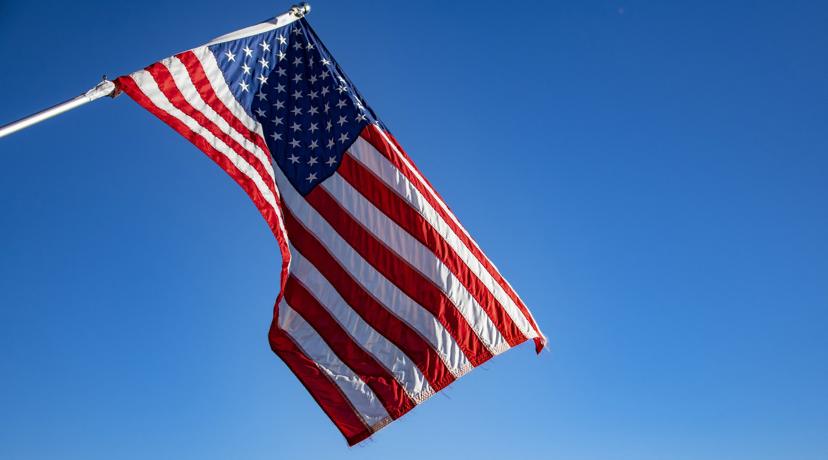 On Campus
Honoring our Service Members this Veterans Day
Sunday, November 11, 2018
This Sunday, November 11, is Veterans Day, and it is important not only to recall the debt as Americans that we owe our fellow citizens in uniform, but also to celebrate the long, proud history of Delaware State University in supporting the U.S. military, along with countless of our own faculty, staff, and students who have volunteered to risk their lives to safeguard our freedoms.
Immediately after World War I, before the existence of a nationwide network of Veterans Administration hospitals, Delaware State College was selected by the Federal government to be one of only two facilities in our State charged with rehabilitating wounded veterans.[1] In 1940, the College became one of the first six Black institutions to be tapped to help provide African-American pilots for World War II—many of the famous "Tuskegee Airmen" earned their degrees in Dover.  That connection is why our Aviation Program still paints the tails of our planes "Tuskegee Red."
In 1946, as millions of veterans returned from Europe and the Pacific, many seeking to use their GI Bill education benefits came to Delaware State College, significantly contributing to the increase in enrollment. The institution would later be an educational destination for U.S. veterans of the Korean, Vietnam and Iraq conflicts.
Our University family has been represented by the sacrifice of thousands of brave young men and women in every American conflict, and through long periods of uneasy peace. I can only mention a few; please let them stand in your heart for all those whose names we may never know:
•    Dr. Luna I. Mishoe, the 27-year President of Delaware State College and the father of our current University President, was a member of the Tuskegee Airmen in World War II, a secret this humble man kept to himself for many years.[2]
•    Dr. Donell Lee Guy, Sr. graduated from Howard High School in 1949, and answered the call to fight in Korea, before returning to Delaware State College (Class of 1958), after which he had a long, distinguished teaching career.[3]
•    Lieutenant (Captain, posthumously), USMC, Larry Fletcher Potts (Class of 1969) lost his life in the Marine rescue attempt of a downed American flyer in Vietnam that later became the inspiration behind the book and movie "BAT 21."[4]
•    In that same conflict, former Aviation Program Director, Major (ret.) USAF, Brian Settles, flew over 200 combat missions.[5]
•    More recently, Colonel (retired), US Army, Mike Shute (MSW, 2013) led a 700-strong multi-national peacekeeping force for 15 months in western Afghanistan during 2007.[6]
•    Lt. Col. (Ret.) Michael A. Hales, current Director of the University's Aviation Program, served as a U.S. Army soldier in Operation Desert Storm, and as a combat pilot in Operation Iraqi Freedom and Operation Enduring Freedom between 2003-2012. [7]
•    On our Board of Trustees, Student Success Committee Chairperson Debbie Harrington is also a Colonel (retired), US Army, who commanded multi-force operations all over the world supporting our frontline troops.
You may not know it, but quietly proud military veterans are woven throughout the fabric of Delaware State University today. Some are teaching in our classrooms; others work on our staff to keep the University running, and still more are sitting in the seats every day as students. Individually, most veterans are rarely outspoken about what they've done, and don't like calling attention to themselves. But collectively, they appreciate it more than you can imagine when somebody takes the time to recognize their service.
So this Sunday, on Veterans Day, which was so chosen because it was on the 11th hour, of the 11th day, of the 11th month that World War I finally ended, please join me in taking at least a few moments of silence for the men and women (as well as their families) who have stood in harm's way when danger threatened so that the rest of us could go to work or school, and continue to enjoy our rights and freedoms as Americans.
If you know any veterans personally, find them next week and thank them. That's what I'll be doing.
Dr. Tony Allen
Provost and Executive Vice President
1 https://tinyurl.com/y9gzbnfv.
2 https://tinyurl.com/y9w65he8.
3 https://tinyurl.com/y8je6gk8.
4 https://tinyurl.com/ychw5s8l.
5 https://tinyurl.com/yabhzc8f.
6 https://www.linkedin.com/in/mike-shute-6405a94a/.