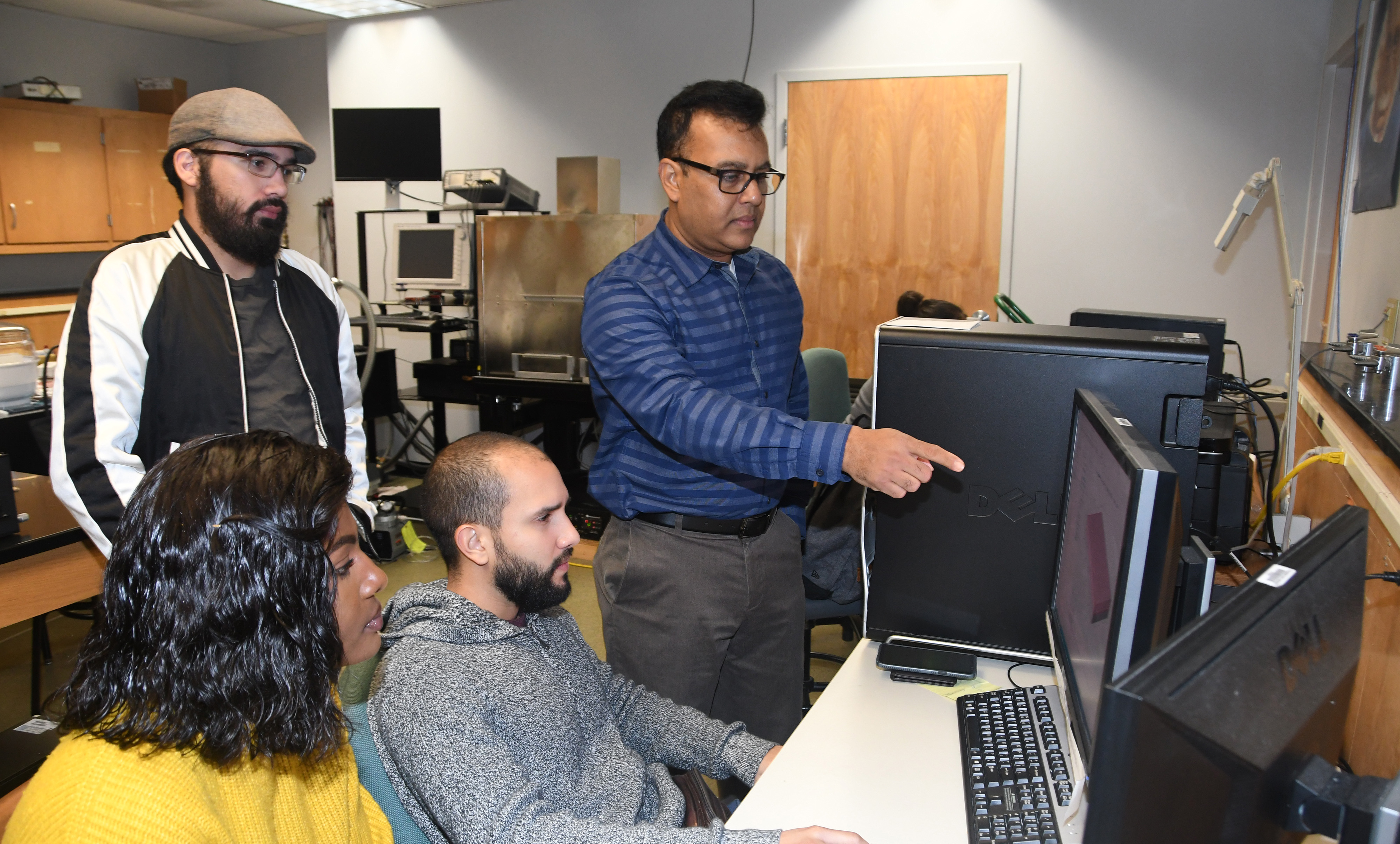 Student Success, On Campus, Agriculture, Science, and Technology
DSU Receives $600,000 DoD grant
Monday, October 15, 2018
The Department of Defense through the U.S. Army recently awarded Delaware State University optics researchers a three-year/$600,000 grant for the study of an alloy that could improve the performance of night vision systems and other scientific instruments.
According to Dr. Mukti Rana, the principal investigator of the grant project, the research will focus on materials used in uncooled infrared detectors, which are utilized in night vision equipment and other instruments such as spectrometers and radiometers.
Dr. Rana and his researchers will study materials made of a compound of germanium, silicon, tin, and oxygen. Dr. Rana, an associate professor in DSU's Division of Physical and Computational Sciences, will investigate the optical and electrical properties of the compound, which exhibits promise as a better material for such technology, but to date has not been extensively studied.
The project will also include the team's design and fabrication of the microbolometer, an optoelectrical device used in night vision cameras. If successful, the research could provide the U.S. Army with better material that would yield improved performances of night vision instruments and other technologies.
"To the best of our knowledge, this is the first research initiative at a Historically Black College or University on uncooled infrared detector materials," Dr. Rana said.
The project will provide undergraduate and graduate students in the division hands-on research experience.