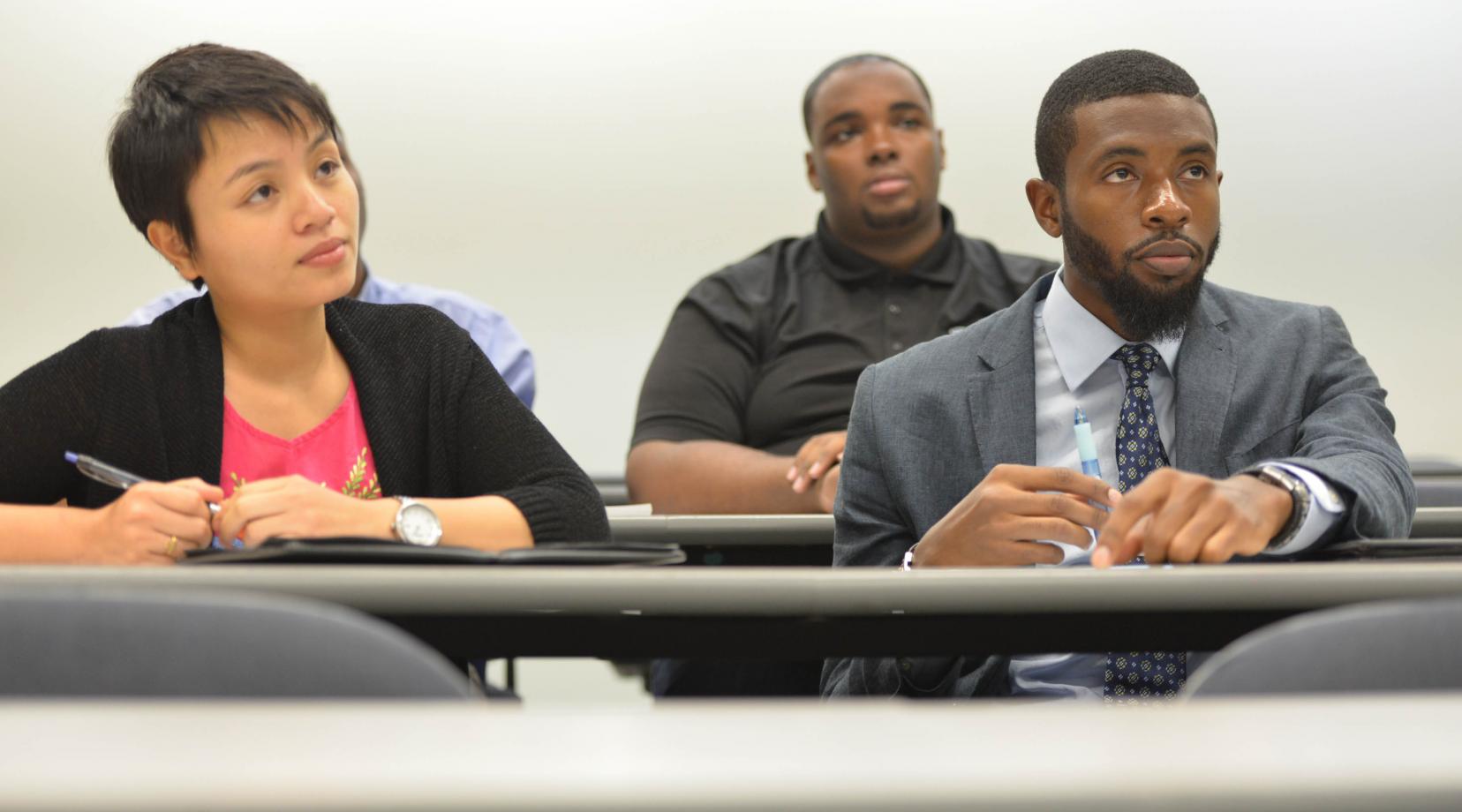 On Campus
DSU rises to 12th in HBCU rankings
Tuesday, September 11, 2018
Delaware State University has moved up to 12th in the U.S. News & World Report's annual rankings of public and private Historically Black Colleges and Universities (HBCUs).
Among public HBCUs, the University is the 4th highest ranked, trailing only North Carolina A&T University (tied for No. 7), Florida A&M University (No. 9) and North Carolina Central University (No. 10). Behind Delaware State University among public institutions is Morgan State University (which is ranked 14th overall).
Last year, the University ranked 13th.
Delaware State University President Dr. Wilma Mishoe said the University's continued elevation in the HBCU rankings means the institution is moving in the right direction.
"While being ranked 12th is very respectable, we firmly believe Delaware State University's best is yet to come," Dr. Mishoe said. "As we strive for and achieve higher levels of excellence, our continued future rise in the ranking will be just one of many positive results of our earnest efforts here at Delaware State University."
The magazine's rankings are based strongly on retention and graduation rates – 22% of the ranking criteria scoring.  The other categories and the weight they are given include: peer assessment (25%), financial resources (10%), alumni giving (5%), as well as other areas. Social mobility – a new category weighted at 8% – measures a school's success at graduating low income students.
Dr. Tony Allen, executive vice president and provost, said DSU's ranking is best viewed through the prism of how the institution serves and prepares its students.
"Our ratings from different agencies consistently place Delaware State University between #5 and #13 nationwide among HBCUs, with our research ranking at a strong #7, and our standing among public HBCUs usually around #4," Dr. Allen said. "What matters most is preparing our students to complete a comprehensive education with the deep knowledge and marketable skills that make them attractive in the global marketplace. To do that takes on ongoing commitment to teaching, research and scholarship at the center of everything we do." 
According to Dr. Kimberley Sudler, associate vice president for DSU Institutional Research, Planning, and Analytics, the University can attribute its increase in the ranking in part to how it has sustained some of the highest levels of student persistence in its history.
"It is important to note that the rankings use four-year averages in freshmen retention and graduation rates, which means DSU has performed well not only during one year, but has sustained it over four," Dr. Sudler said. "The University has also made dedicated efforts to increase faculty compensation and alumni support continues to increase, both which are factors in the rankings."
Once again Spellman College held onto its 1st place ranking, followed by Howard University at 2nd and Hampton University at 3rd.