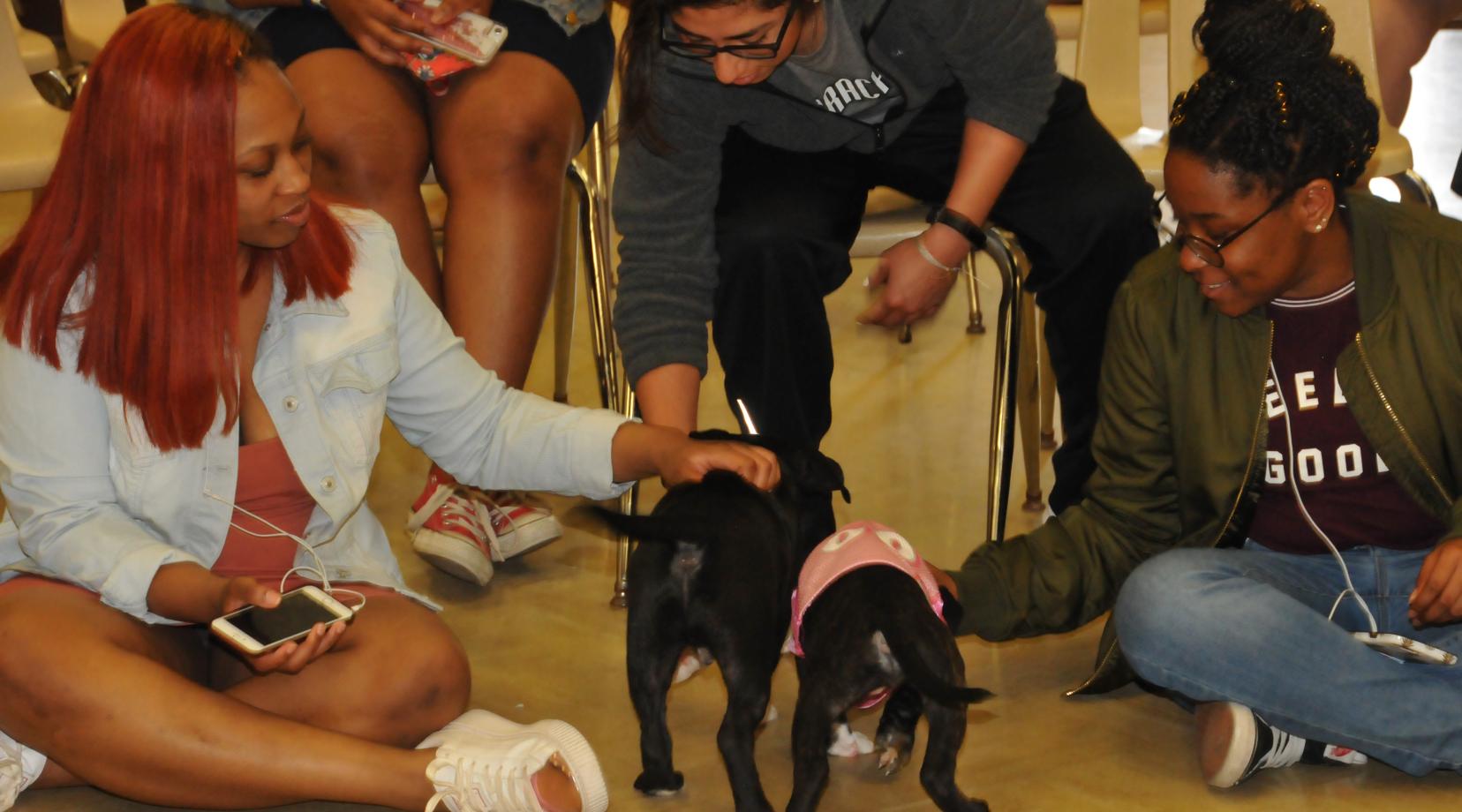 On Campus, Wellness & Recreation
Students enjoy Dog Therapy Day
Thursday, April 26, 2018
DSU students received a therapeutic break from the stress of preparing for the upcoming finals week by cuddling up with some puppies.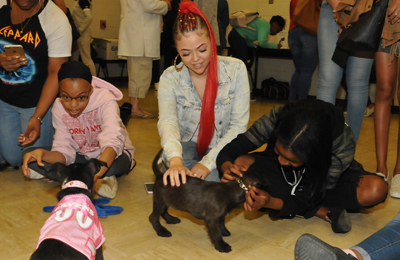 The Department of Public and Allied Health and the Department of Social Work Jointly held a "Dog Therapy Day" on April 25 in which students were invited to come to the Price Building Auditorium and play with dogs.
Dr. Fran Franklin, undergraduate social work program director and associate professor, said such interaction with dogs is relaxing and relieves stress. "Suicide is a big issue on campuses, and people with stress can make unhealthy decisions," she said. "We are doing this just before finals week, because we want our students to be mentally healthy and do well on their exams."
According to Dr. Franklin, more than 400 students attended the Dog Therapy Day event, which took place during common hour.
The Dog Therapy Day is one of several approaches the two departments are implementing to promote sound mental health on campus.
Dr. Amy Goote-Ash, a visiting Public and Allied Health instructor, said a DSU Chapter of Active Minds will be launched on campus in the fall of 2018 as a student organization to empower students to change the perception about mental health on campus.