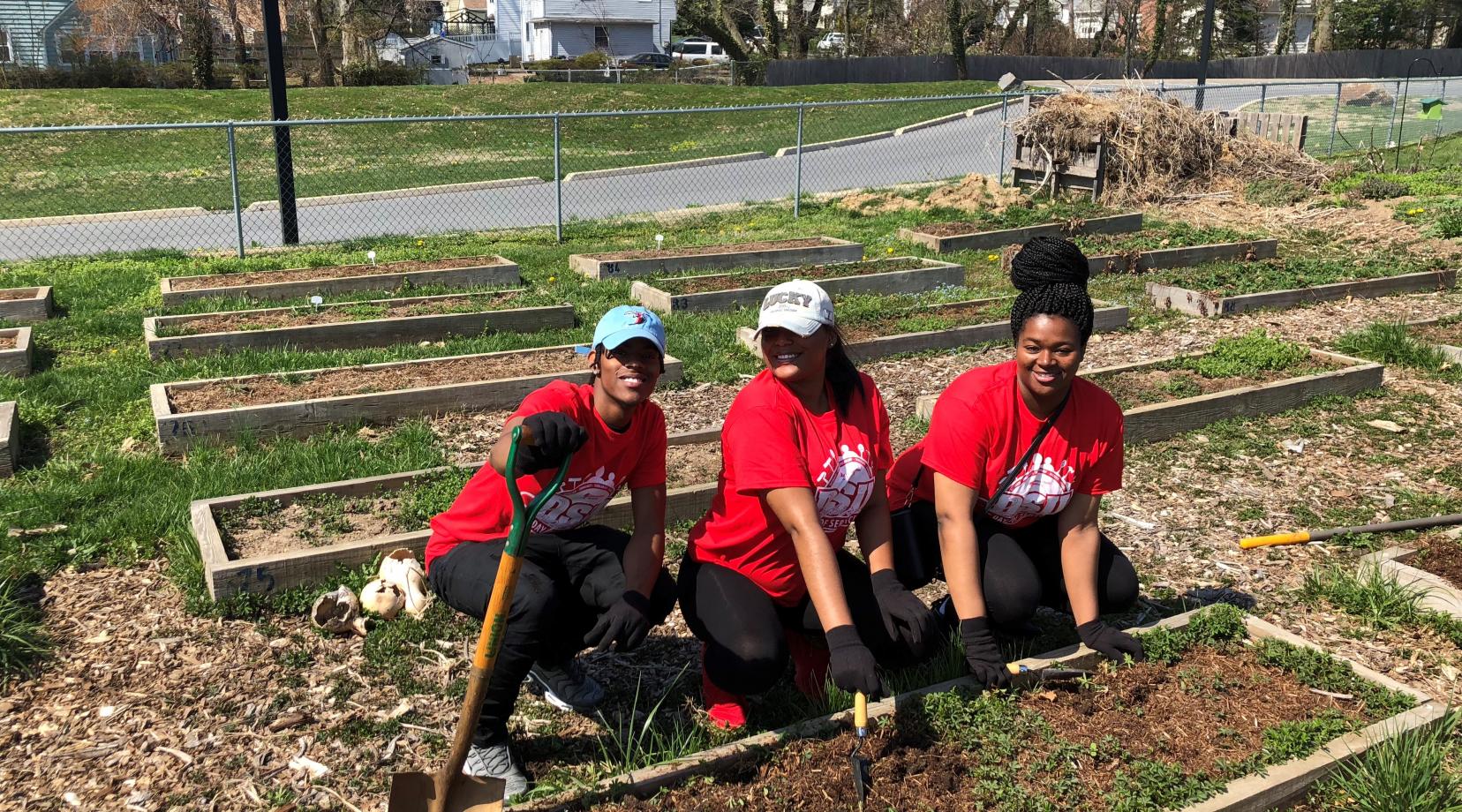 Student Success, On Campus
7th annual Inspired Day of Service
Sunday, April 15, 2018
Delaware State University Inspire Scholarship recipients and other students volunteered their time and work energy at six sites all over the state on April 14 as part of the 7th annual "Inspired Day of Service."
For images of the Inspired Day of Service activities, click on the below link:
http://www.flickr.com/photos/48216028@N03/sets/72157665804252527/show
Students, staff, and faculty members turned over soil in a community garden at the Bellevue Community Center in Wilmington, installed new energy-saving lighting systems at church and education facilities in Dover and packaged food for the Food Bank of Delaware's Milford location. In Ellendale, Georgetown, and Lewes, DSU worked in support of Habitat for Humanity's mission to bring the benefits of homeownership to those who could otherwise not afford it.
DSU President Dr. Wilma Mishoe, reflecting on the importance of the event, said "Service is not what we do, it's who we are."
Over 1,700 Delaware high school graduates have already been afforded the opportunity to attend college by the State-funded Inspire Scholarship, which provides tuition support through their first three years at DSU. The community service requirement of the Inspire program has already led to more than 75,000 hours being volunteered throughout Delaware.
Senator Brian Bushweller, one of the legislative architects of the original Inspire Scholarship and the sponsor of Senate Bill 90 to expand its coverage, said, "It is particularly gratifying to realize that a program intended to provide better access to higher education for Delaware graduates has also had such an impact on our communities across the State, while instilling an ethic of service in our young people."
SB 90, which has already passed in the Senate and has been included in the Governor's recommended budget, would extend that scholarship through these students' senior year if the House of Representatives also approves it during this session. The House Education Committee recommended approval of the bill on March 27.