On Campus, Dreamers
DSU and Del. Gov. Welcome Dreamers
Monday, September 11, 2017
Delaware State University made it abundantly clear Friday, Sept. 8 that the Dreamers are a welcomed part of the University.
In a special convocation of sorts, the undocumented students – who have been blessed with an Opportunity Scholarship to attend DSU – were joined by faculty, staff and students in an event that made a two-parlor area of the MLK Jr. Student Center a standing-room only affair. It was a program where the DSU community expressed their solidarity with the Dreamers.
For images from the event, click on the below link:
https://www.flickr.com/photos/48216028@N03/sets/72157688777544455/show
In light of the recent executive order by President Donald Trump to discontinue the Deferred Action for Childhood Arrivals (DACA), the assembly was also a campus expression of empathy concerning the uncertain immigration status they will have in six months (the amount of time the White House is giving Congress to come up with alternative legislation that addresses the Dreamers).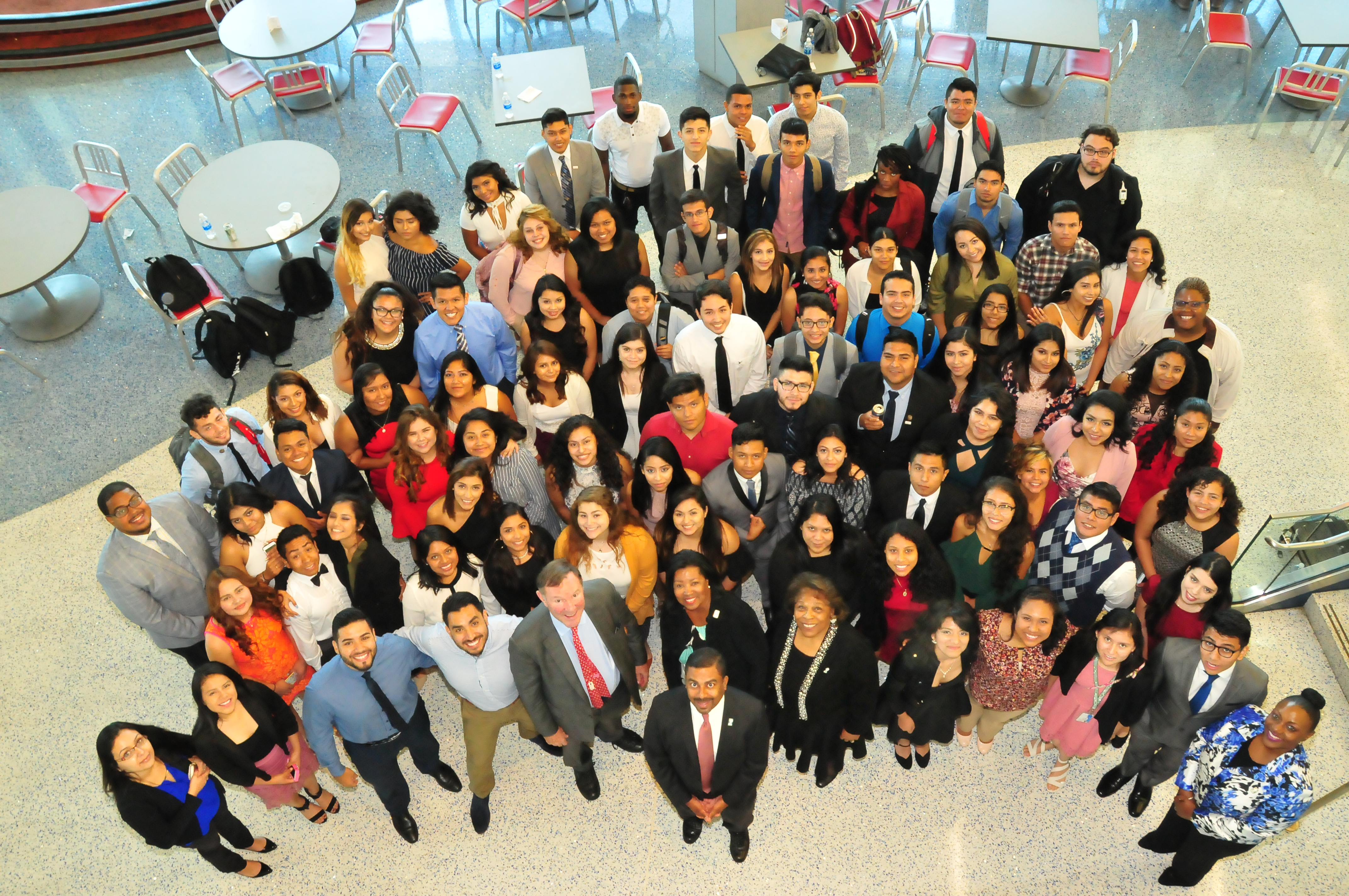 The entire group of 76 Dreamers attended the event – including 29 students of the initial cohort who arrived at DSU in the fall of 2016, and the newest group of 47 that recently began their freshman year.
DSU President Harry L. Williams, Provost Tony Allen and SGA President Lackeeria Lewis spoke encouraging words to the Dreamers. Donald Graham – the founder of TheDream.US scholarship program – and his program officer David Velaquez praised the Dreamers for their perseverance and gave the DSU community a better understanding of the obstacles undocumented students face and important things to know about the immigration issue.
DSU Board of Trustees Chairwoman Wilma Mishoe and Vice Chairman Devona Williams also attended the event.
After the program, the Dreamers shared lunch with Mr. Graham and DSU officials, and were surprised to receive a visit from Delaware Gov. John Carney, who also gave them words of encouragement.