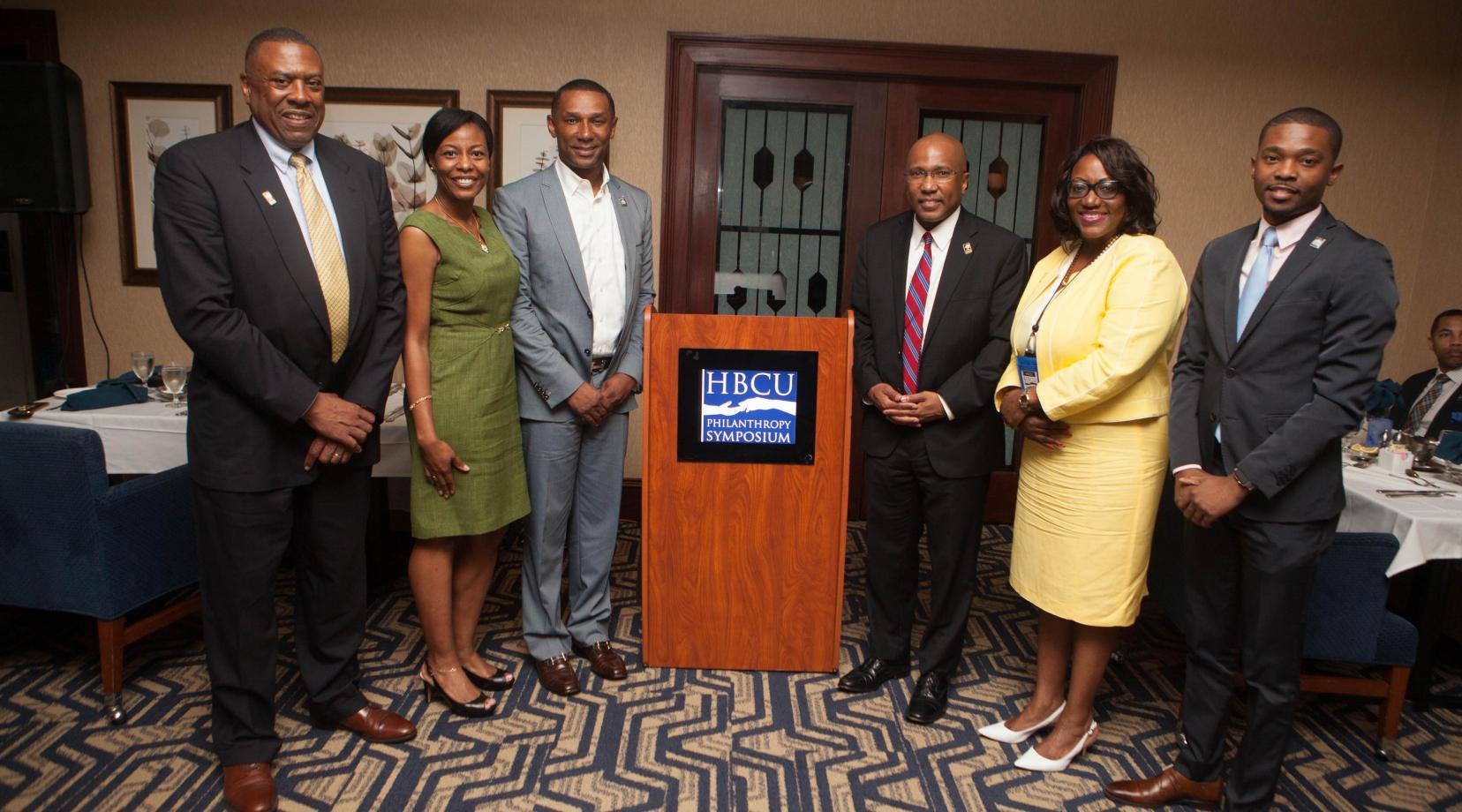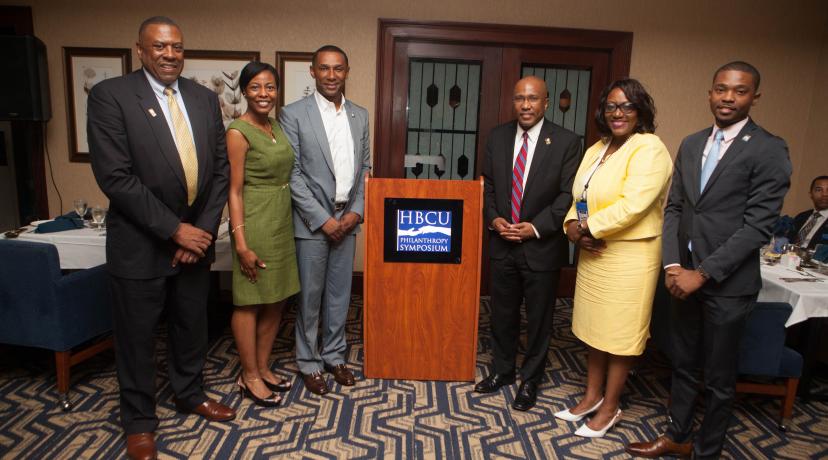 On Campus
DSU Hosts 6th Annual HBCU Philanthropy Symposium
Friday, August 11, 2017
Delaware State University's Division of Institutional Advancement hosted the sixth annual Historically Black Colleges & Universities (HBCU) Philanthropy Symposium July 19-21, 2017 in Dover, DE.
For images from the three-day symposium, click  the below links:
https://www.flickr.com/photos/48216028@N03/sets/72157684948260813/show
https://www.flickr.com/photos/48216028@N03/sets/72157684857999564/show
https://www.flickr.com/photos/48216028@N03/sets/72157684005397542/show
The HBCU Philanthropy Symposium was made possible by a three-year grant from The Kresge Foundation.  The symposium brings together key fundraising professionals from HBCU institutions to discuss relevant challenges and solutions regarding private fundraising support.   
This year's symposium achieved the largest attendance in the history of the event, with more than 130 fundraisers taking part in the conference. Thirty-eight schools attended representing 19 states, including Washington D.C. and the U.S. Virgin Islands. For the first time, private HBCUs were among the participating institutions.
The keynote speaker was Dr. Phillip Clay, who is well-known for his extensive research on HBCUs and is the author of Facing the Future: A Fresh Look at Challenges and Opportunities. Dr. Clay is also a member of The Kresge Foundation Board of Trustees.
Several panel discussions highlighted the 2½-day symposium.  Moderated by CASE, the Strada Education Network, the Bill & Melinda Gates Foundation, and the Lumina Foundation joined The Kresge Foundation for a discussion on present and future perspectives on funding in the 21st century.  The Andrew Mellon Foundation was also present at the symposium. Thursday's session featured a president's panel that included Dr. Harry Williams of DSU and Mr. Ronald Mason, Jr. of the University District of Columbia for a president's view of Advancement's role in HBCU sustainability.
This was also the first year of a discussion regarding alternative sources of funding.  Panelists included representatives from the Gates Foundation, the Association of Public and Land-Grant Universities, and the Thurgood Marshall College Fund.  Altria Client Services, Exelon, Toyota, and Walmart anchored the panel discussions on Friday as they provided insight on the strategic initiatives for creating an HBCU and corporate partnership.  The symposium concluded with a luncheon featuring an address from Johnny C. Taylor, president & CEO of the Thurgood Marshall College Fund.
Several breakout sessions were also included in the supporting areas of Alumni Relations, Annual Giving, Athletics, and Campaign Leadership.
The dates for next year's HBCU Philanthropy Symposium will be July 18-20, 2018 in Dover.