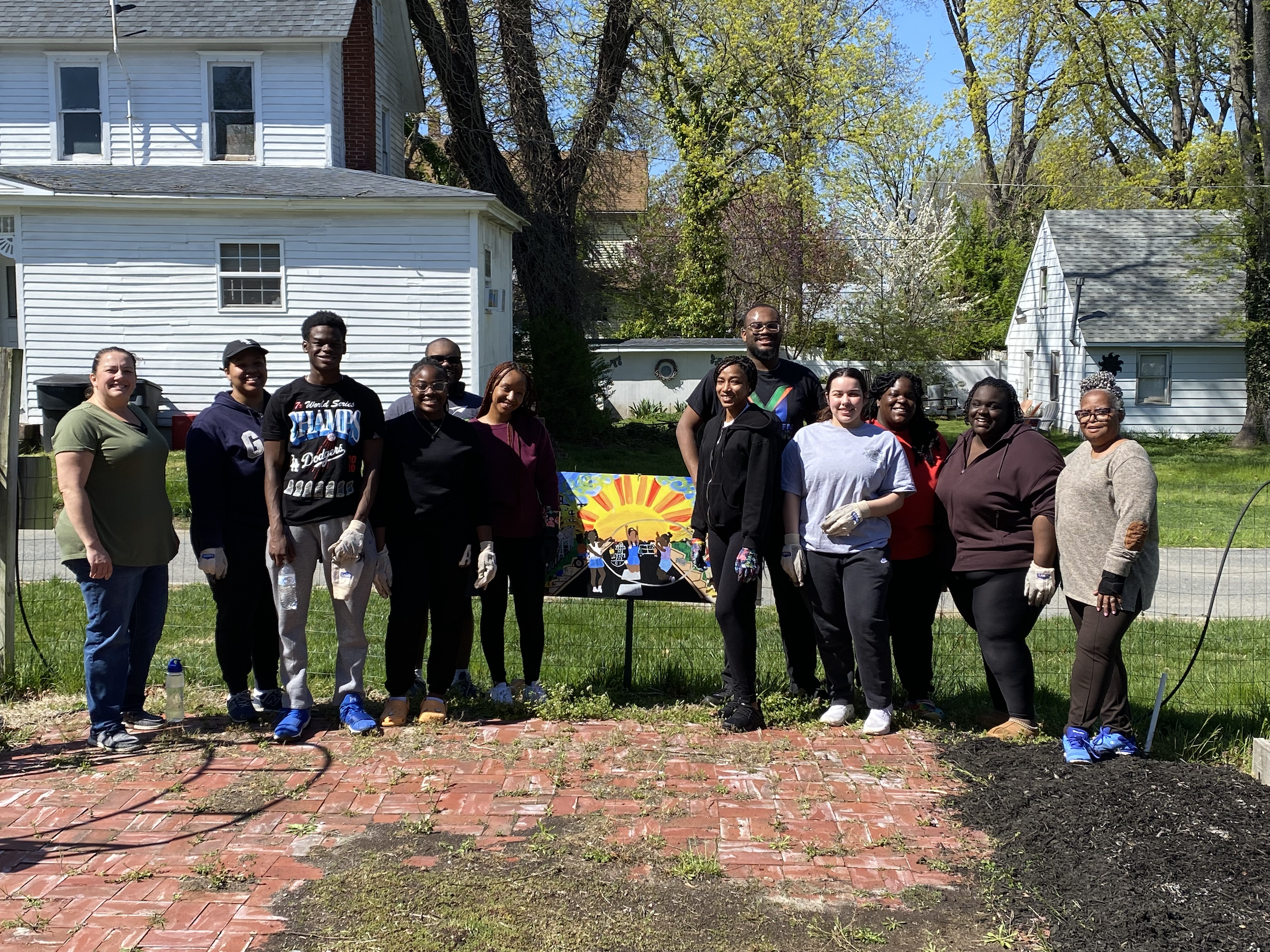 DSU Downtown Community Garden Workday
10/6/2023
10:00 AM - 11:00 AM
DSU Downtown, behind Row Hall
The DSU Downtown Community Garden is located behind Row Hall at the DSU Downtown campus. The garden contains 6 raised beds, an herb plot, a compost bin, and a native pollinator plant pathway. The garden is decked with paintings from local artists and is a great place to connect with nature and give back to the community. Participating in a community garden has many benefits such as beautifying our surroundings, promoting a healthier lifestyle, reducing stress, and providing opportunities for learning how to grow food sustainably.
This one-hour session can be counted toward community service hours that are required by some scholarships. We hope you can join us for some fresh air, fun and learning opportunities.  
 If you are interested in joining any of our community garden workdays or have ideas for our committee, please contact Ms. Megan Pleasanton, 302.242.5692 or mpleasanton [at] desu.edu.