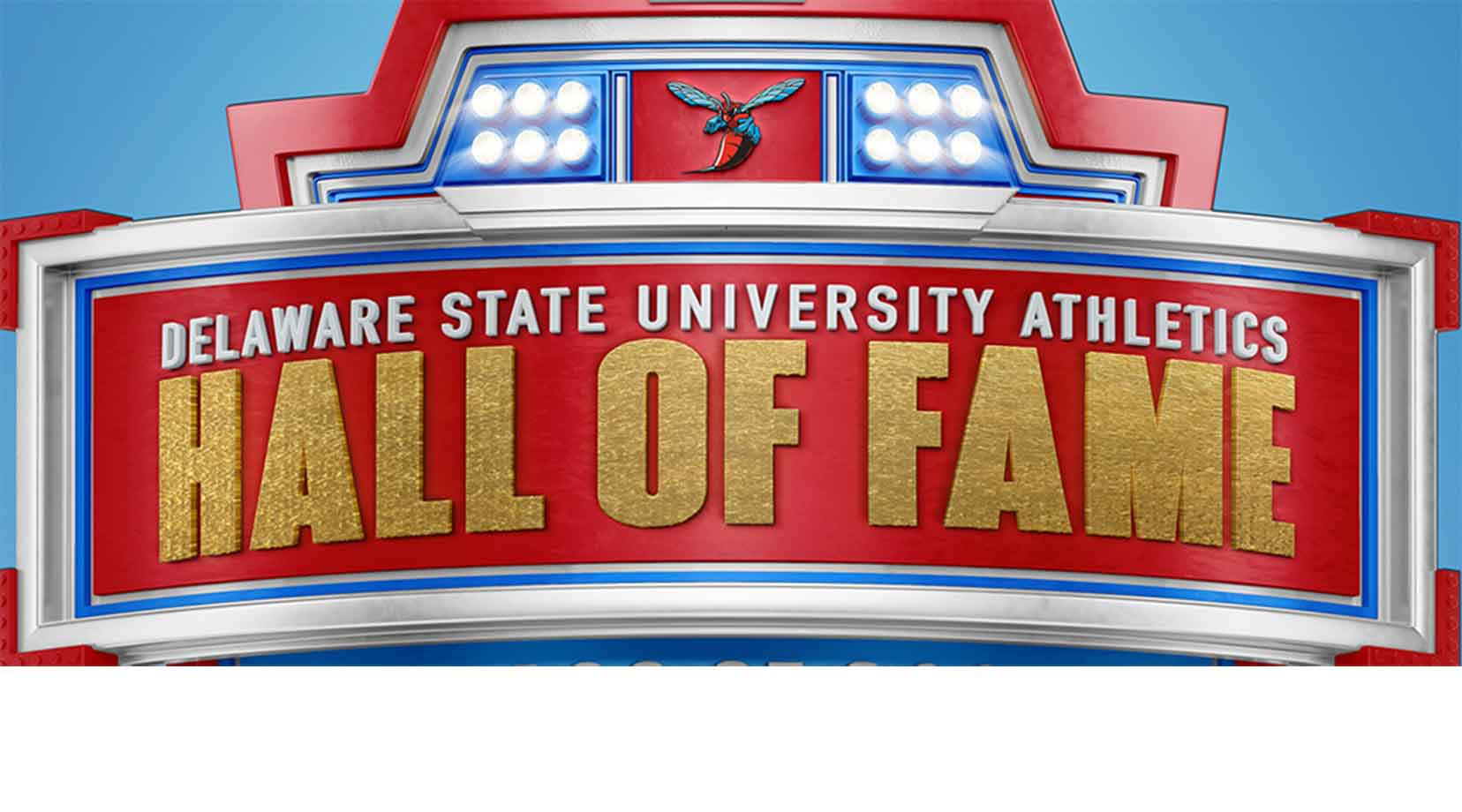 Student Success, On Campus, Athletics
Hall of Fame Banquet and Induction Ceremony
9/1/2023
6:00 PM - 9:00 PM
Martin Luther King Jr. Student Center Parlors, 2nd floor, Dover, DE.
2023 hall of fame honorees
Elmore Briggs (Baseball), Joining you in the 2023 Hornets Hall-of-Fame class are: Dr. Wilma Mishoe (Administration; Contributor), Eldridge Comer (Football), Leslie Murray (Men's Track & Field), Nicole Gazzola (Softball), Najmah Fauntleroy (Women's Basketball), Joel Coppadge (Contributor), Walter Samuel  (Football), Jazmyne Hefflefinger (Bowling), Norman Oliver (contributor), Donald Robinson (Football), Kendall Gray (Men's Basketball) and Odell Jones (posthumous; football); Kelly Williams (posthumous; baseball).   
CELEBRATING EXCELLENCE IN DELAWARE STATE UNIVERSITY ATHLETICS
For information on Tickets, please call 302.857.6055.
Join us for the Delaware State University Hall of Fame banquet and induction ceremony. We anticipate the event selling out, so please purchase your tickets early to be a part of this joyous event celebrating excellence in Hornet athletics.
The deadline to submit ads is 8/4/23 and the final day to purchase tickets is 8/19. Please send all ads to Mr. Dennis Jones at djones [at] desu.edu.