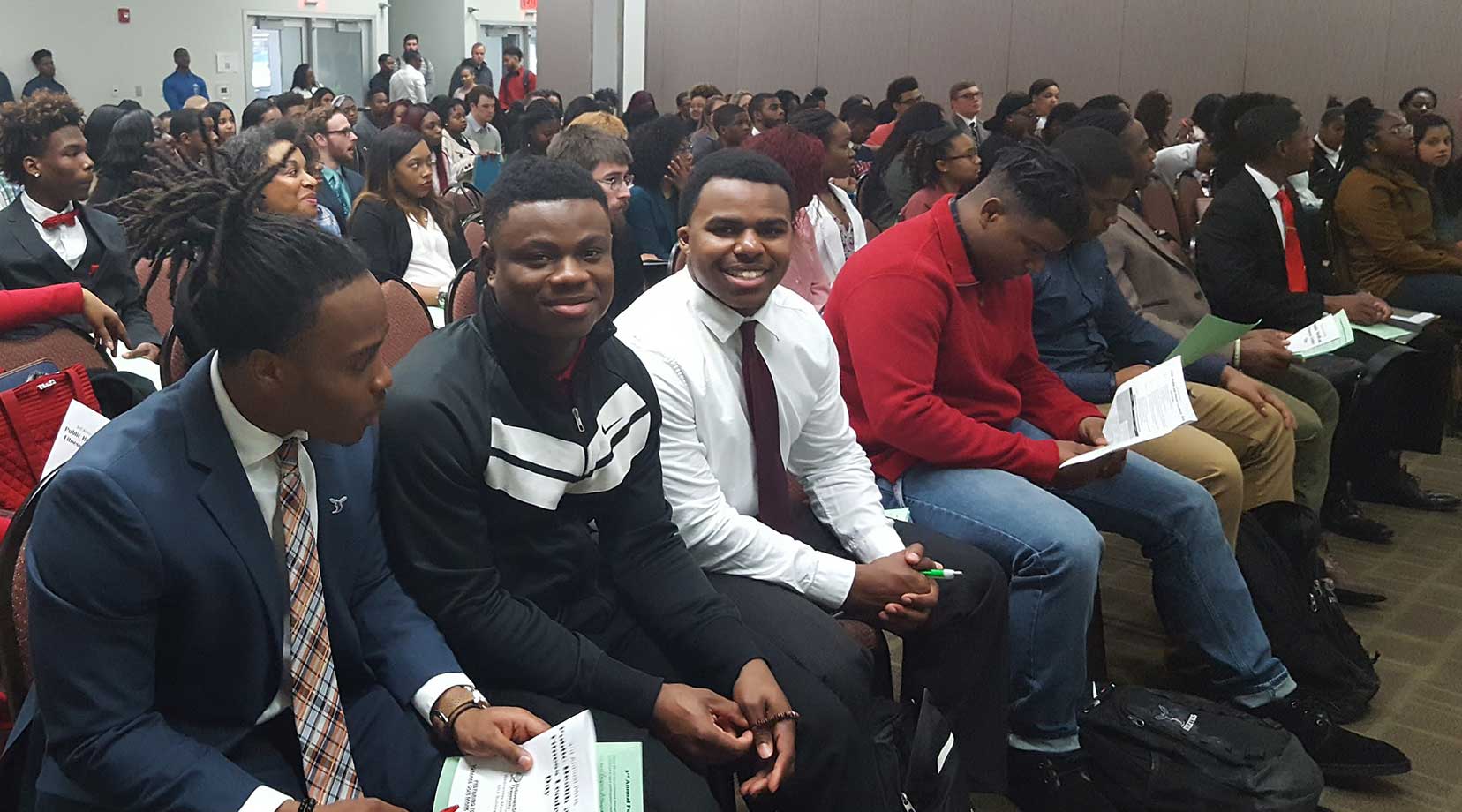 On Campus, Health and Behavioral Sciences, DSU Downtown
Public Health and Fitness Leader's Day
4/13/2023
9:00 AM - 3:00 PM
DSU Downtown Campus – Slaybaugh Hall & College Center
Delaware State University's Public and Allied Health Sciences Department is preparing for our Public Health and Fitness Leader's Day!  
The purpose of this event is to introduce our students to a variety of health and fitness fields and professionals. We will have speakers as well as a career, internship, and graduate school fair.
DSU's Public and Allied Health Sciences Department includes a diverse talent pipeline of 300+ students who are pursuing degrees to work in or attend graduate schools in Public Health, Allied Health Professions, Fitness/Personal Training, or Occupational Therapy fields. This event aims to provide opportunities for our highly diverse student population to obtain information about internships, careers, and graduate schools while networking with local and regional healthcare professionals, businesses, and alumni.  This year, we will also highlight the exceptional research our students are completing.
Location
DSU Downtown
120 N. State Street
Dover, DE 19901
DSU Downtown Map
Student Bus Shuttle Schedule
AGENDA
9:00 am – 9:30 am: Student Check-In (Slaybaugh Theater)
9:30 am – 10:30 am: Welcome & Keynote Address (Slaybaugh Theater)
10:30 am – 11:30 am: Alumni Panel (Slaybaugh Theater)
11:30 am – 12:30 pm: Phi Epsilon Kappa Honor Fraternity Induction Ceremony & Signing Day (Slaybaugh Theater)
12:00 pm – 1:15 pm: Alumni & Professional Recognition Luncheon (1st Floor College Center) **Invite Only
12:30 pm – 1:30 pm: FREE Student Lunch (Dulany Hall Cafeteria)
1:30 pm – 3:00 pm: Student Research Presentations & Professional Networking Event (1st Floor College Center)
EVENT REGISTRATION FORMS
Questions
Please email: PHFLD [at] desu.edu