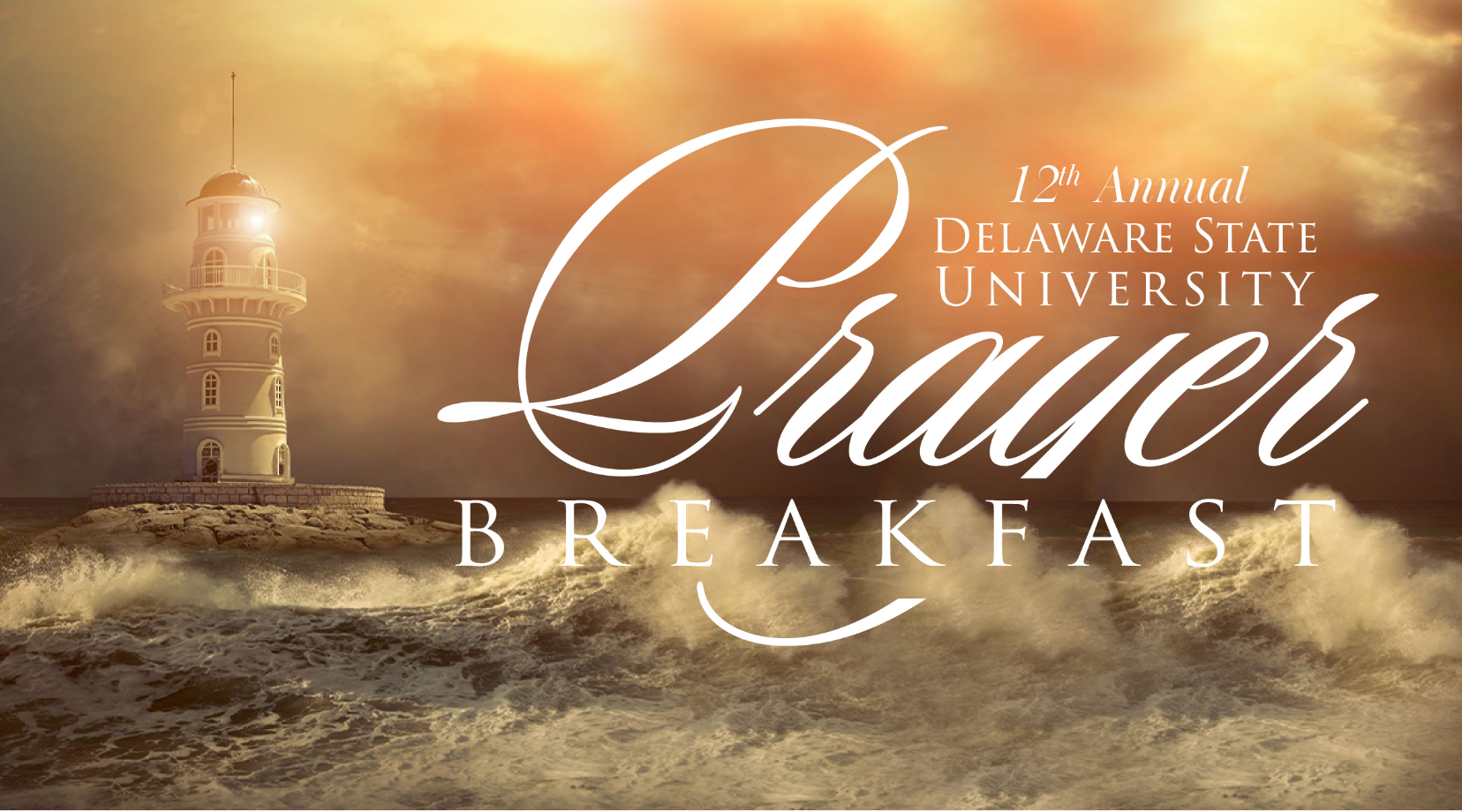 On Campus
12th Annual Prayer Breakfast
9/30/2022
7:00 AM - 9:00 AM
Martin Luther King Student Center, 2nd Floor Parlors
Doors Open at 6:45 a.m.
If you feel you have a disability and will need a reasonable accommodation to participate equally in this event please contact the Foundation in advance at 302-857-6055 or via email at dsufoundation [at] desu.edu.
Message to 12th Annual Prayer Breakfast Attendees
Delaware State University has announced a series of Covid-19 protocols designed to protect attendees at the upcoming University Prayer Breakfast on Sep. 30th at the Martin Luther King Student Center on the DSU main campus.
The following guidelines must be met by all guests to gain entry on campus.
Guest Requirements for Vaccinated & Unvaccinated Persons:
Face masks (KN95 Preferred) are required for indoor gatherings.
Submit a negative  COVID-19 test

PCR tests no more than 3 days prior to 9/30/2022 or
Rapid test taken the night before
OR
Fully vaccinated participants may provide proof of vaccination according to CDC recommendations in lieu of a negative COVID-19 test.  
If you have any questions, please email dsufoundation [at] desu.edu or call 302.857.6055.