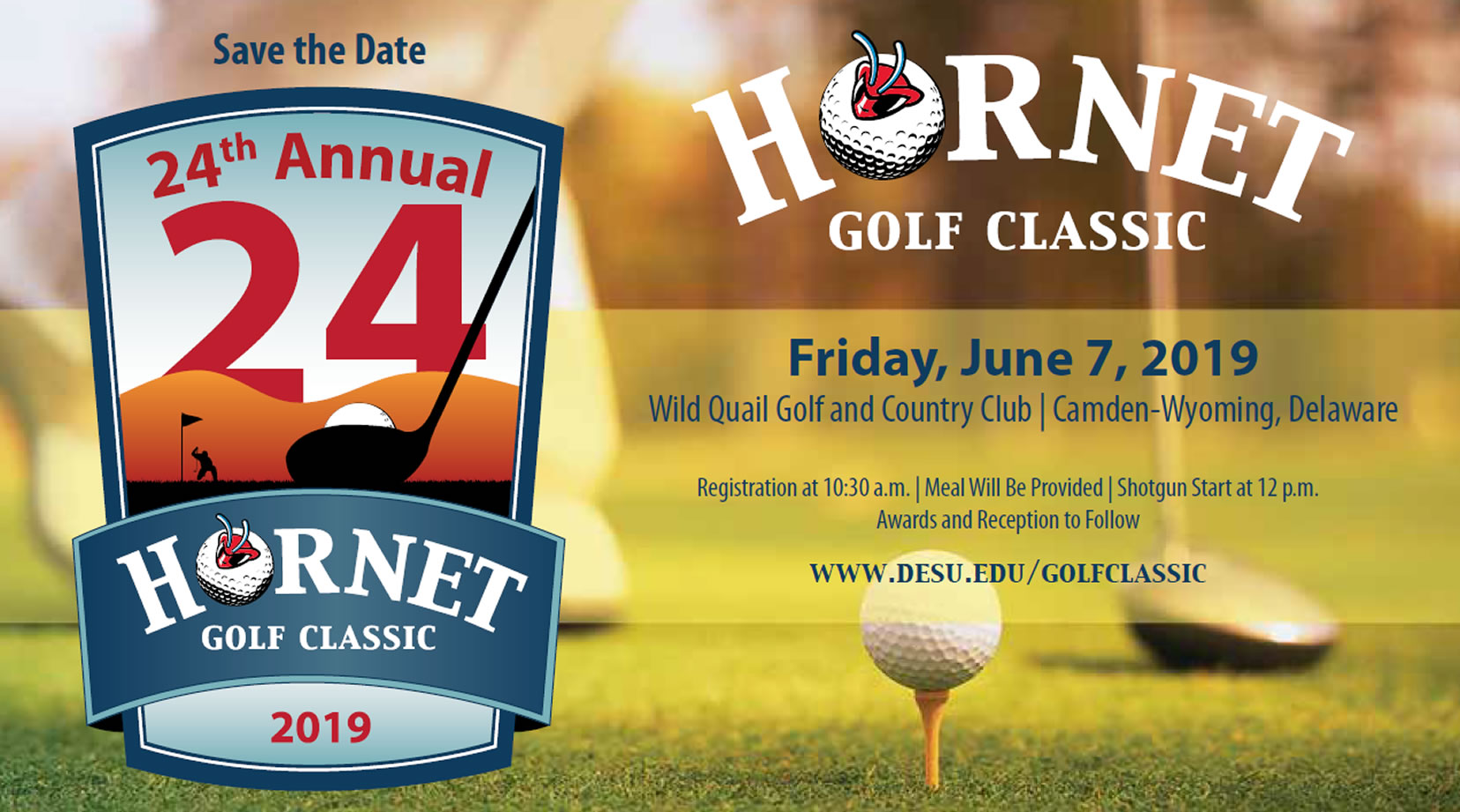 DSU Impact, Alumni Affairs, Athletics
Hornet Golf Classic
6/7/2019
10:30 AM - 5:00 PM
Wild Quail Golf and Country Club, Camden-Wyoming, Delaware
It's that time of the year when golfers dust off their clubs and their thoughts turn to a season filled with birdies made and pars saved. In that spirit, we are excited to host the 24th Annual Hornet Golf Classic to benefit Delaware State University Athletics. We encourage you to test your skills at the Wild Quail Golf and Country Club in Camden-Wyoming on Friday, June 7.
$500 per team
$125 per individual
$50 reception only
Registration at 10:30 am
Shotgun Start at 12:00 pm
Meal will be provided
Awards and Reception to Follow
FOR MORE DETAILS, PLEASE CONTACT MATT FORTUNE AT 302.857.7258 or mfortune [at] desu.edu.