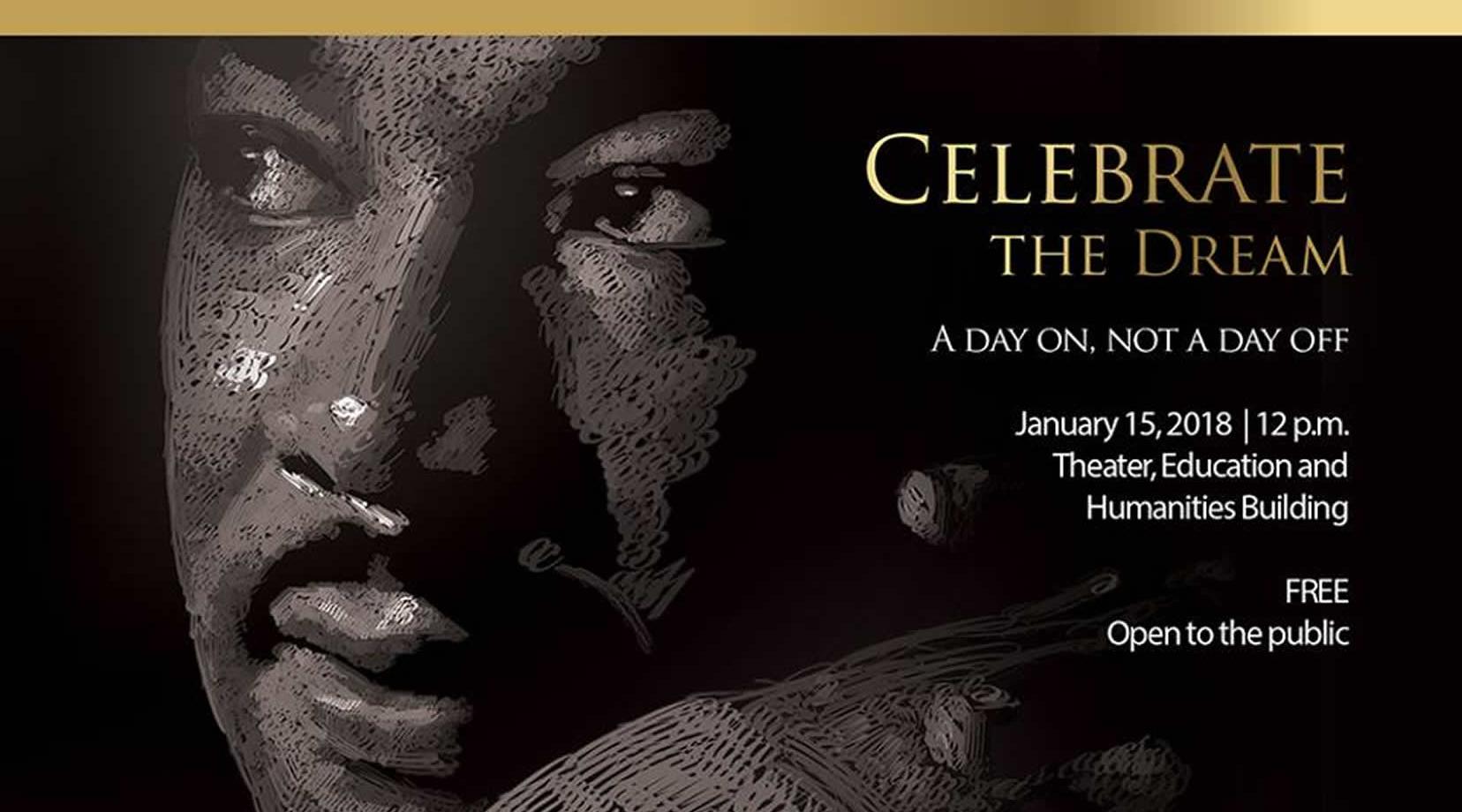 On Campus
Dr. Martin Luther King Jr. Celebration Program
1/15/2018
12:00 PM - 1:15 PM
Theater, Education and Humanities Building
Presented by Delaware State University in collaboration with the Inner City Cultural League Inc., the Dr. Martin Luther King Jr. National Holiday 32nd annual program celebrates the contributions of one of the world's greatest civil rights leaders.
The program features Dr. Phyllis Slade Martin, The Sankofa African Dancers and Amillion The Poetis.
The program is FREE and open to the public.
For questions, please contact Brenda F. Farmer, executive director of University Events and Ceremonies, at ext. 6082 or email bfarmer [at] desu.edu.