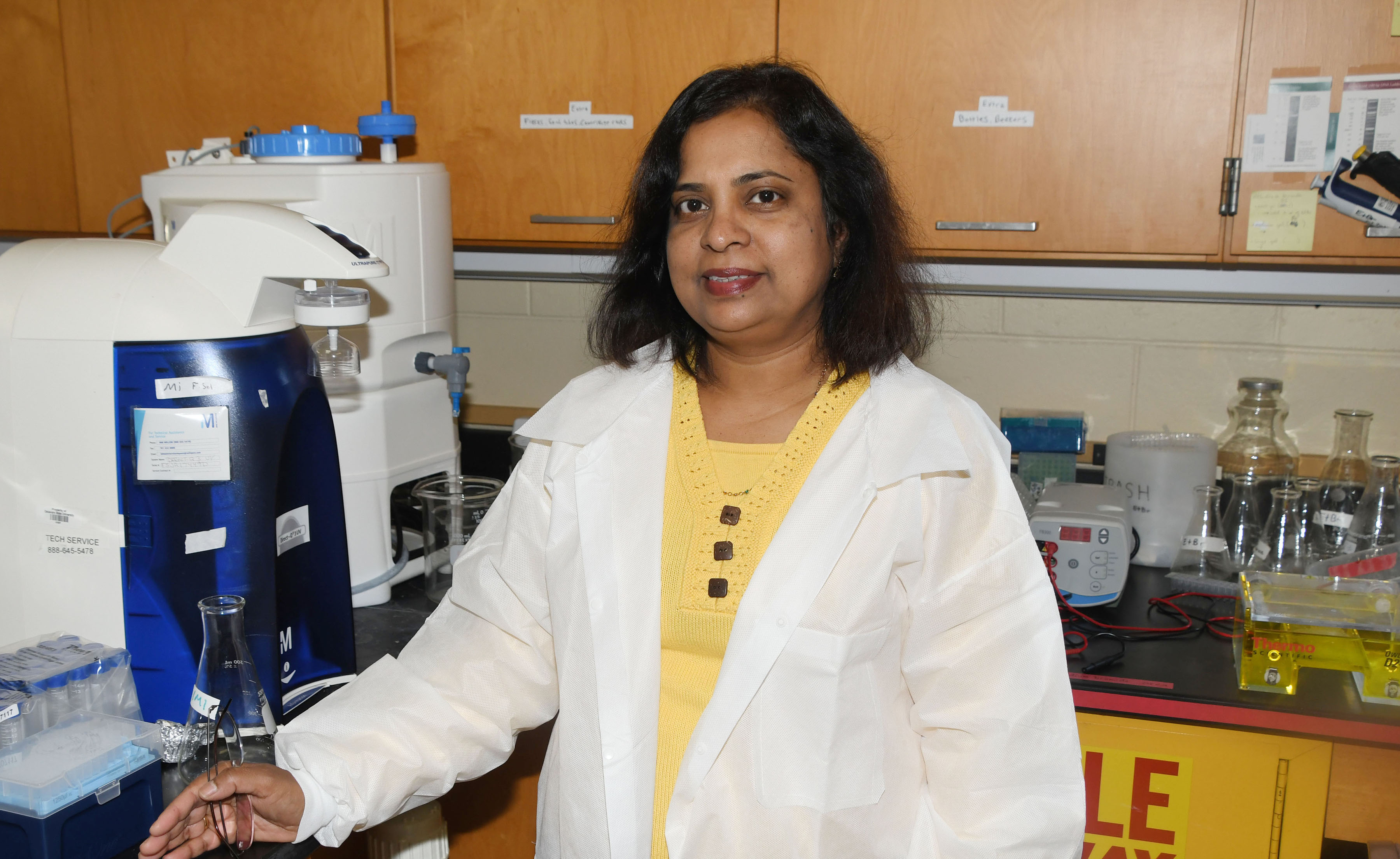 On Campus
DSU researchers join project to develop climate resilient crops
Tuesday, November 7, 2023
Delaware State University is joining research forces with Kansas State University and other universities and international partners in a project to develop crops that are resistant to climate change.
Dr. Kalpalatha Melmaiee, Associate Professor of Agriculture and Natural Resource, and Dr. Bertrand Hankoua, Assistant Professor of Natural Products and Biotechnology, are part of a U.S. Agency for International Development (USAID) $22 million grant effort to establish a Feed the Future Climate Resilient Cereals Innovational Lab (CRCIL).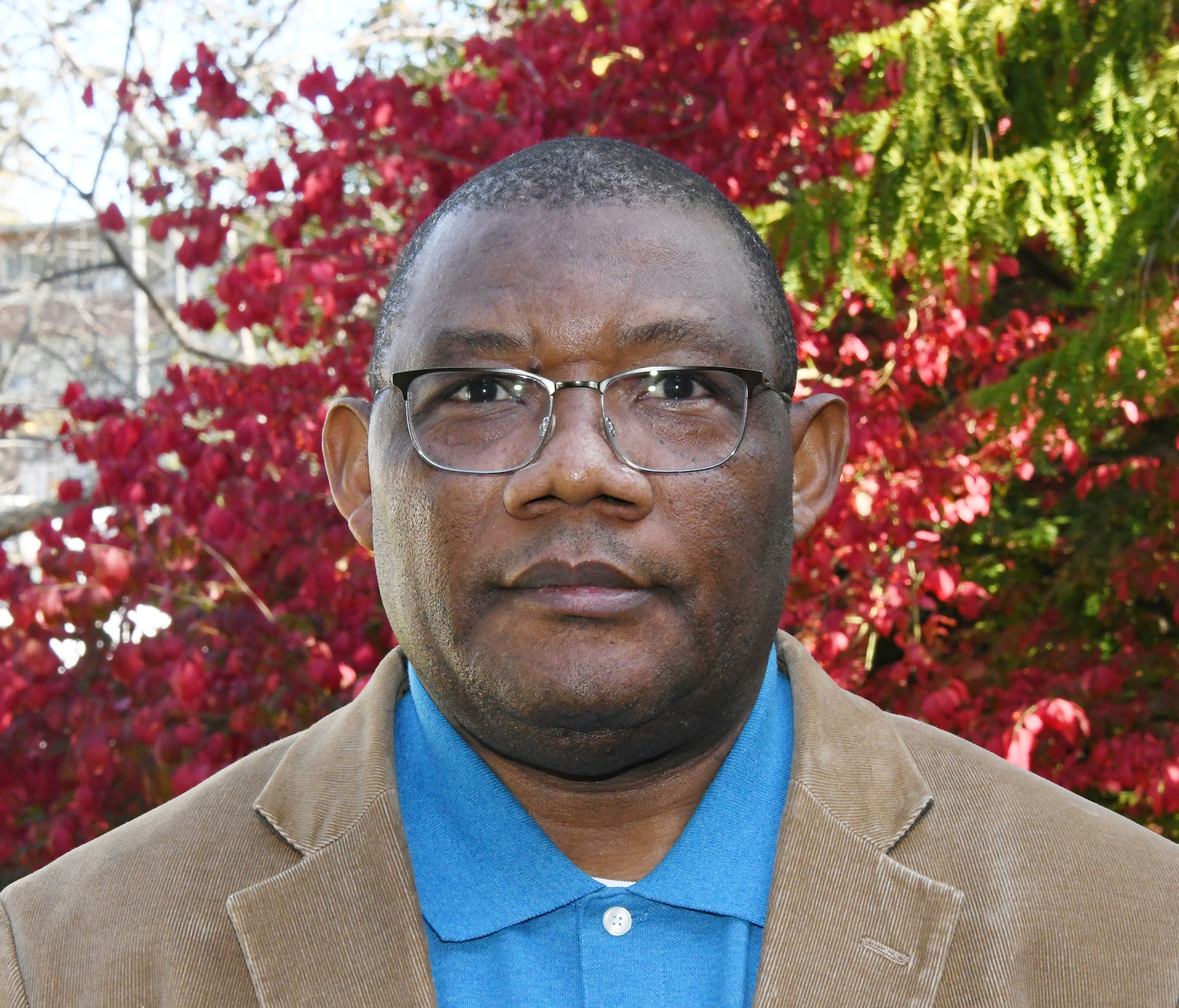 Kansas State University is the lead U.S. higher education research entity. DSU is a core program partner, along with Clemson University, Cornell University, Louisiana State University and the University of Florida, as well as international partners in South Asia, Eastern and Western Africa and Latin America.
The research initiative aims to advance the breeding for four major world crops – sorghum, millet, wheat and rice – and thereby make such cereal crops more readily available to people in countries who are most at risk for hunger and malnutrition.
DSU's Dr. Melmaiee and Dr. Hankoua will contribute their proficiencies in plant breeding and chemical analysis to the Climate Resilient Cereals project.
Dr. Melmaiee, a Fulbright scholar who has worked on cereal improvement in India, has over 30 years of experience in plant breeding among multiple crops and provides a diverse perspective for incorporating cross-cutting ideas. She is the Principal Investigator for DSU's part in the project.
Dr. Hankoua – the DSU co-PI on the project – leads a chemistry wet-lab that will provide vital nutritional and compositional analysis of germplasm, which will allow breeders to identify and select germplasm that has consumer acceptance and high nutritional profiles. He has 20 years of experience in plant biotechnology, international agriculture biotechnology, as well as the capacity development and transfer of biotechnology in Africa.
These DSU researchers' previous global experience working in, collaborating with and building capacity on crop improvement research helps expand CRCIL's strategic expertise to tailor support to partner country breeding hubs. For their work in the Climate Resilient Cereals project, DSU is receiving $600,000 from the total grant.
Dr. Melmaiee, PI for the grant at Del State, said she is excited to work with local and global partners to make a collective mark in feeding the future. Her co-PI colleague at DSU concurred.
"Transformative and innovative breeding research undertaken through the Feed the Future Climate Resilient Cereals Innovational Lab will unleash transformative, and sustained practical solutions to address critical climate-related constraints affecting the productivity of economically important cereals which accounts for a significant portion of daily average caloric intake for millions of inhabitants in the developing world, especially in Africa," said Dr. Hankoua.
"CRCIL unleashes the strength of the United States' land-grant university system and our global partner network to better climate-proof cereal germplasm, bolstering future food and nutritional security," said Jagger Harvey, CRCIL Director. "Thanks to USAID's generous support, we have assembled a top-tier, diverse consortium of scientists to collaborate with front-line cereal improvement experts leading efforts in partner countries."
In The State of Food Security and Nutrition in the World 2023, the United Nations' Food and Agriculture Organization reports about 735 million people worldwide faced hunger in 2022.
"Future Innovation Labs are driving novel solutions to tackle hunger and poverty," said Dina Esposito, Feed the Future Deputy Coordinator and USAID's Assistant to the Administrator for Resilience, Environment, and Food Security. "Advancing this work is critical to generate a pipeline of climate adapted crops so we can strengthen the resilience of small-scale farmers and meet their current and future needs."
The global food demand is expected to increase anywhere between 59% to 98% by 2050. There is substantial academic consensus that climate change–driven water scarcity, rising global temperatures, and extreme weather will severely affect crop yields. Crops must increasingly adapt to salinity, drought, floods, and other climate-related impacts. Moreover, adopting climate-resilient crops and crop varieties in climate-vulnerable countries and countries that have experienced climate-related impacts is significant for sustainable growth and meeting future demands.