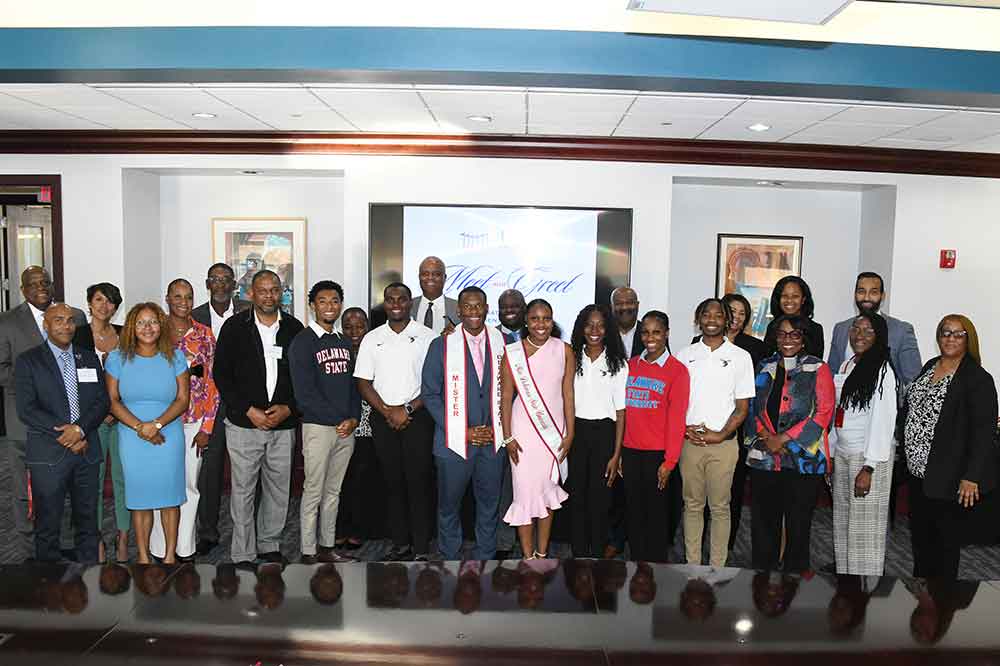 On Campus
SGA Executive Officers meet with DSU Administrative Council
Thursday, October 12, 2023
The 2023-24 Student Government Association executive officers became acquainted with the University's Administrative Council team during an Oct. 12 meeting in the Hardcastle-Selby Board of Trustees Conference Room in the Dr. Claibourne Smith Administration Building.
The afternoon meeting gave the SGA executive officers an opportunity to learn about the individual areas of responsibility and oversight of each member of the Administrative Council.
Those University executives, in turn, heard assessments of the University operations and campus life from each one of the SGA members in attendance. The feedback from the students was largely positive and included some suggestions for the administrators to consider.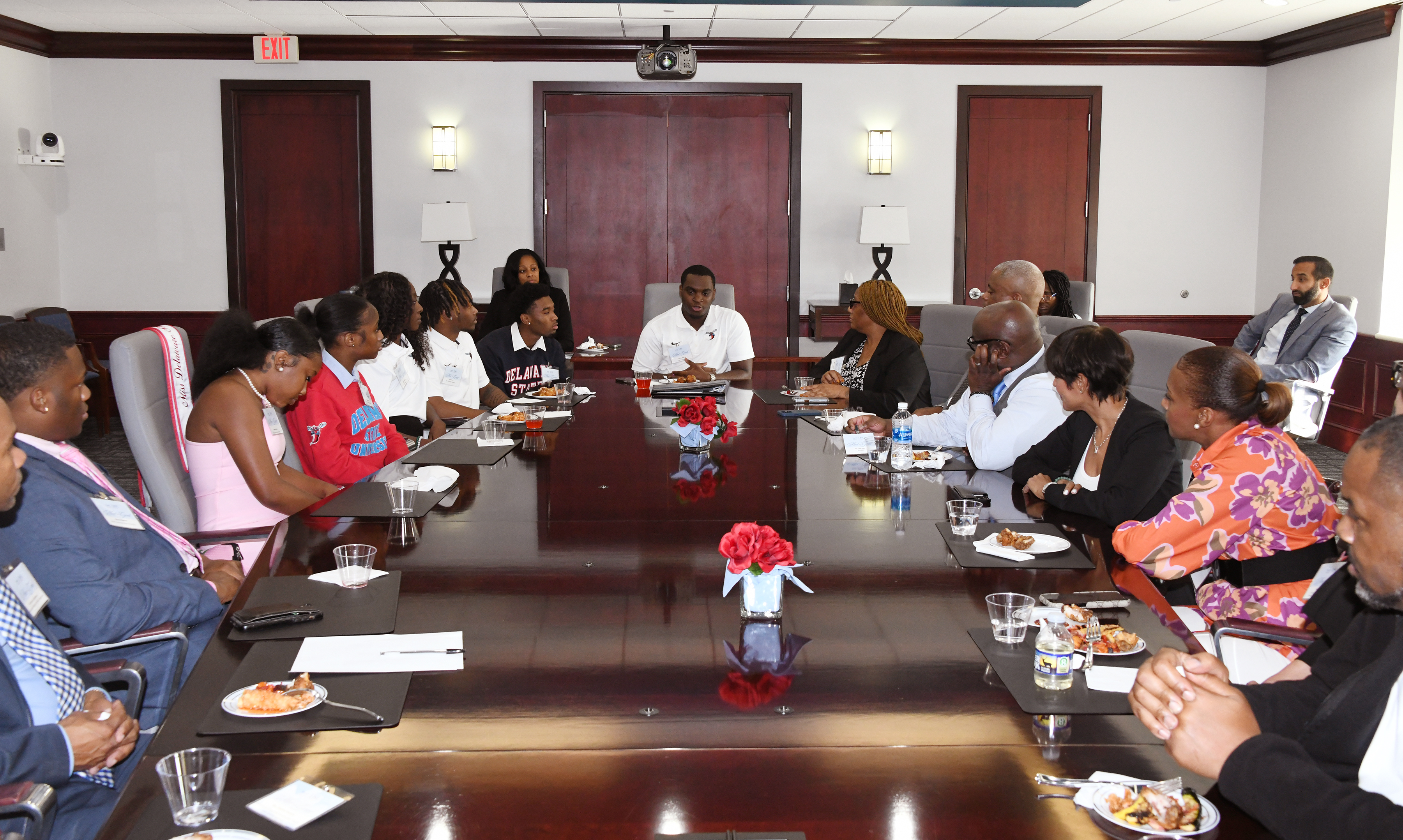 In attendance were the SGA's Nasai G. Oliver, President; Joshua Holloway, Vice President; Danella Codner, Treasurer; Imani Washington, Corresponding Secretary; Travor Davis, Recording Secretary; as well the 2023-24 Mr. and Miss DSU, Nyzaya Baptiste and Inaaya Coleman, respectively.
University President Tony Allen, introduced the SGA executives to the following Administrative Council members: Dr. Saundra DeLauder, Provost and Chief Academic Officer, Dr. Irene Chapman-Hawkins, Chief Administrative Office and VP of Human Resources, Anas Ben Addi, VP of Finance and Chief Financial Officer; Antonio Boyle, Senior VP of Strategic Enrollment Management; Dr. Vita Pickrum, VP of Institutional Advancement; and Darrell McMillon, Chief Information Officer and VP of Information Technology.
Other Admin Council members included: Dr. Dawn Mosley, Senior Associate VP of Marketing and Communications; Tamara Stoner, Assistant VP and University Secretary; Lakresha R. Moultrie, General Counsel and Chief Risk Officer; Jackie Griffith, Special Assistant to the President and VP of Government  and Community Relations; and Alecia Shields-Gadson, Athletics Director.
Other University officials in attendance were Dr. Francine Edwards, Deputy Chief Administrative Officer, Police Chief James Overton; Dr. Tony Tucker, interim Sr. Associate VP of Student Affairs; Bernard Pratt, Associate VP of Facilities & Capital Planning; James Lunnermon, Assistant VP for Student Engagement; and Aleasha Dorsett, Director of Ceremonies, Events, & Commencement.