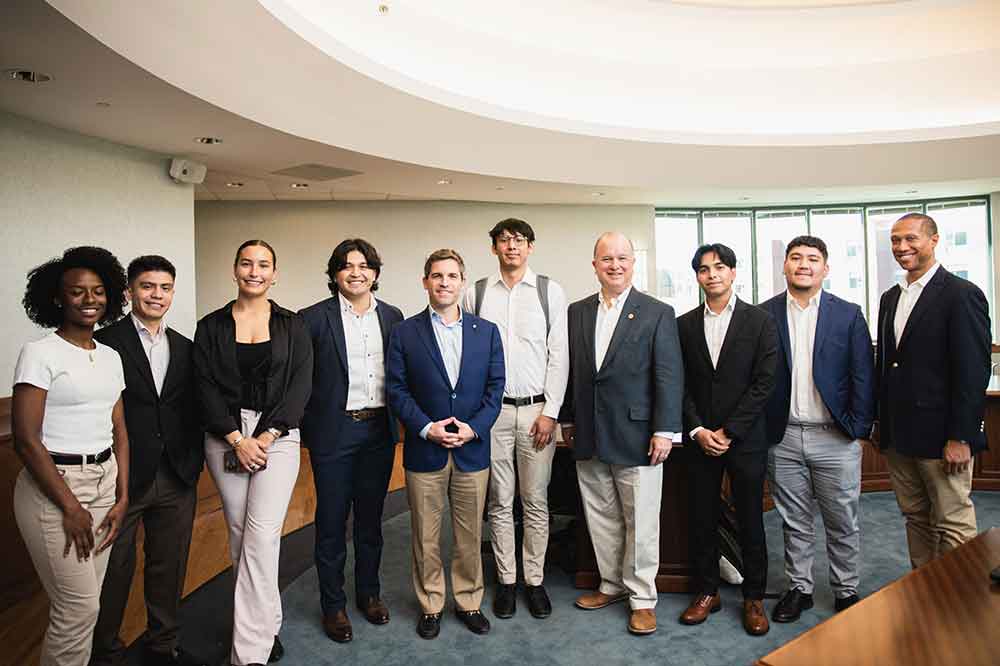 On Campus
COB Investment Club receives $150,000 for stock market investing
Wednesday, October 18, 2023
The College of Business' Investment Club is now getting hands-on experience in the stock market as the result of two recent generous donations
To help ensure that DSU College of Business (COB) students develop the proper analysis skills to make successful stock market investments, The Graham Family Sustainable Investment Fund has pledged $125,000 over the next 25 years – $5,000 a year – that the COB's Investment Club can use to purchase stocks.
In addition to that first year's $5,000, the Markel Corporation has also donated $25,100, which will also go toward the Investment Club's stock market activities.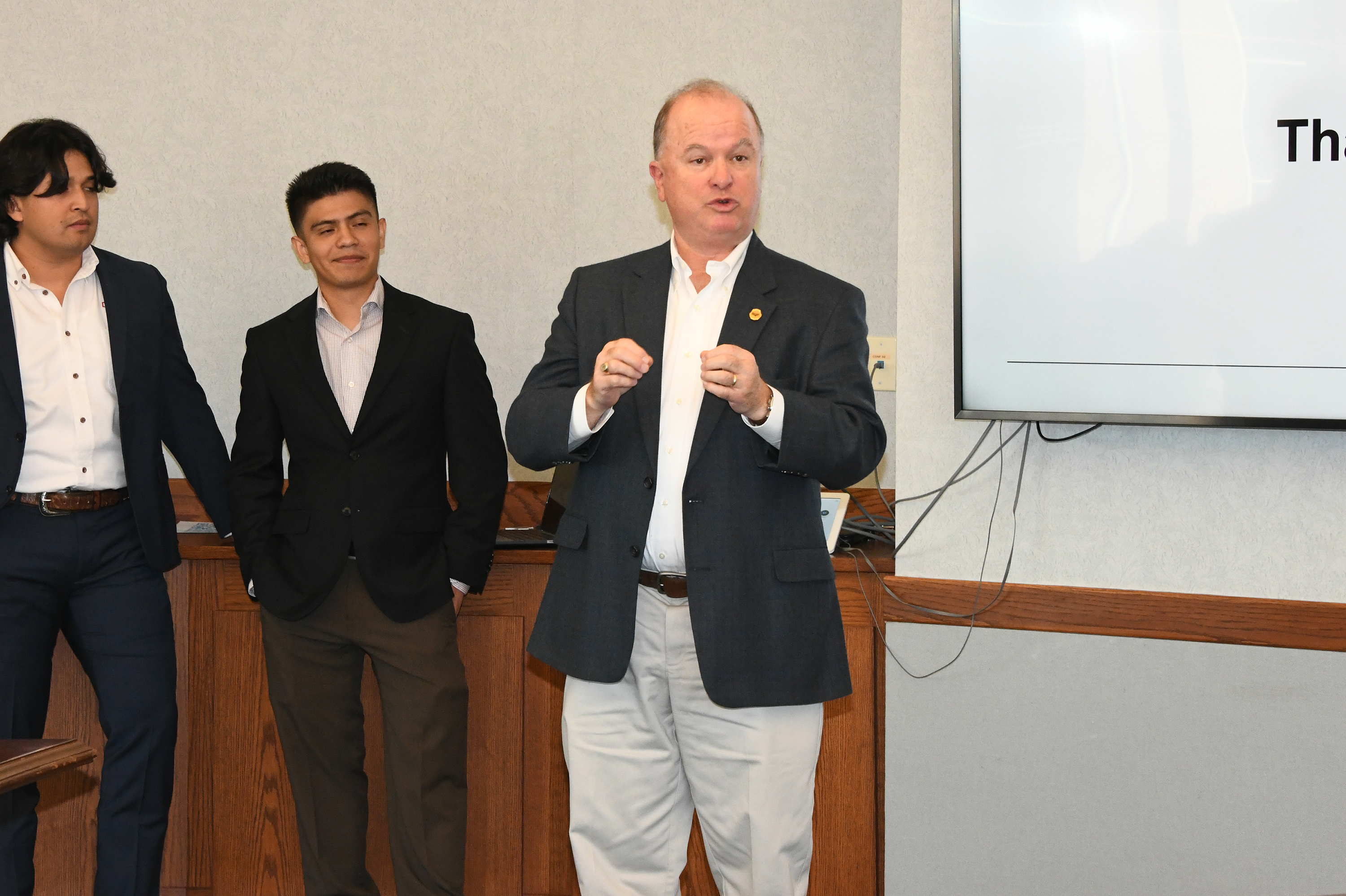 The Graham Family Sustainable Investment Fund was established by Tom S. Gayner, who is also the CEO of the Markel Corporation.
Mr. Gayner visited DSU on Oct. 11 to sit in on an Investment Club event in which the students presented the stocks that they have decided to purchase and explained the rational that led them to invest in those companies.
For the first year of this investment initiative, the students – several of whom are part of the newly established Financial Planning and Wealth Management Bachelor Degree Program – have invested in the following stocks: Boston Scientific, Exxon Mobil, and Texas Instruments.
To explain how the Graham Family Sustainable Investment Fund will work for the College of Business, Mr. Gayner told a story from the Colonial American times.
He shared the story of how Benjamin Franklin – a polymath and one of the Founding Father of the U.S. – donated 1,000 pounds of sterling each to Philadelphia and Boston in 1785. However, that was with the condition that much of the amount could not be drawn on for 100 years, and the rest could not be distributed for 200 years.
By 1990, that trust fund had grown to $2 million in Philadelphia, and to $5 million in Boston.
Similarly (but for not as long a time period), the donated $125,000 to the COB can only be used for stock market investing. Otherwise, the initial gift nor any resulting returns cannot be touched for 25 years. At the end of that quarter-century, the COB will be free to use the funds for scholarships.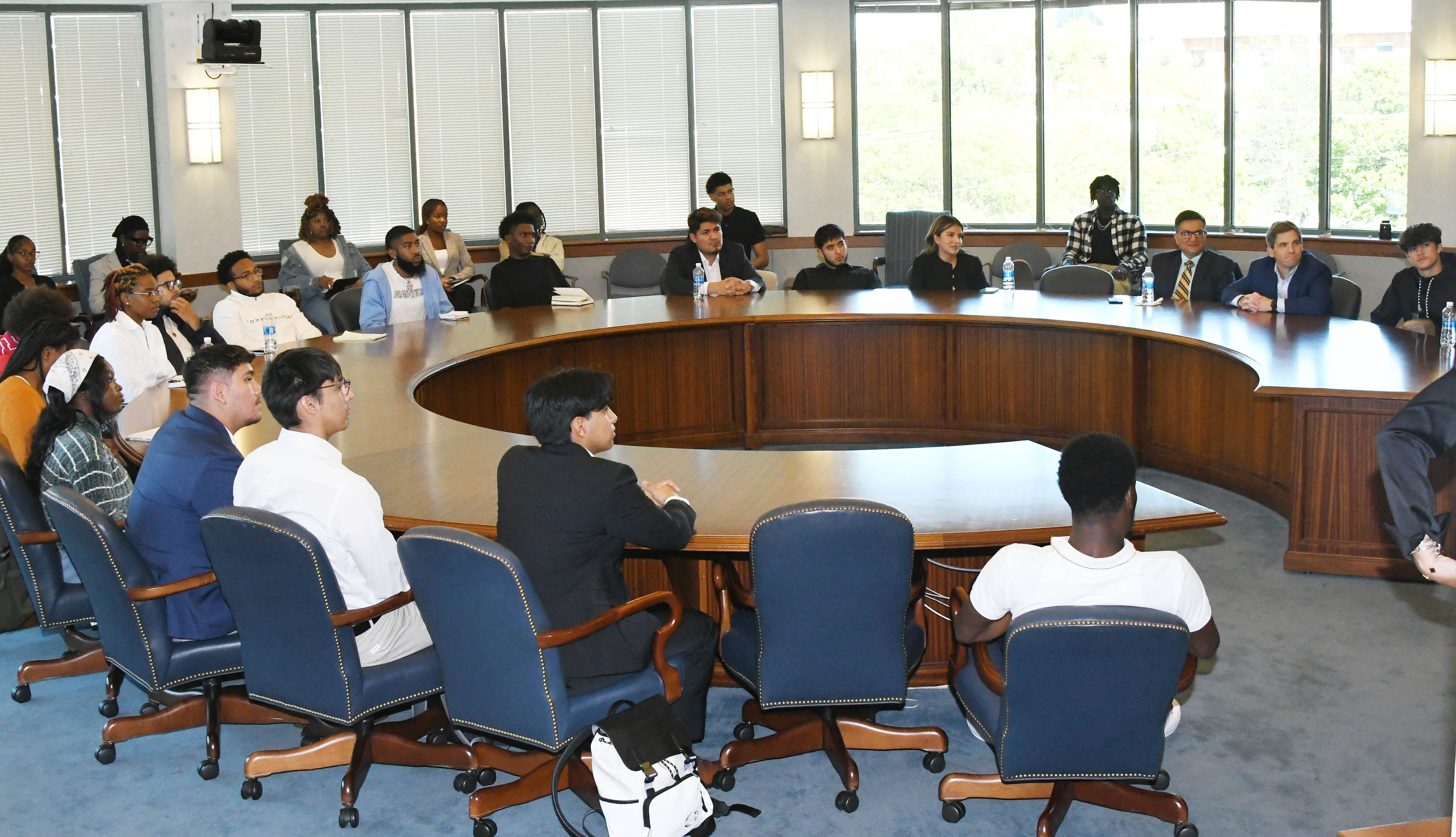 Professor Gregory B. Coverdale, Director of the University's CFP® Board Registered Financial Planning Program / Financial Literacy Institute, was very proud and pleased with the students.  "I'm super proud of how engaged the students are in this work!  Their dedication and effort showed today through the delivery of the presentation to our partners, students, and faculty.  The College of Business is definitely a leader in this space and there is so much more to come."
Dr. Michael Casson, Dean of the College of Business, said these recent gifts grants its students a tremendous learning opportunity.
"The College of Business and the University are grateful for Tom Gayner's leadership and vision in establishing the Graham Family Sustainable Investment Fund with the addition financial support from the Markel Corporation," Dean Casson said. "This financial support provides an innovative vehicle for students to learn the techniques and benefits of long-term investment strategies and ultimately apply this knowledge to advance the growth of the College of Business' endowment."