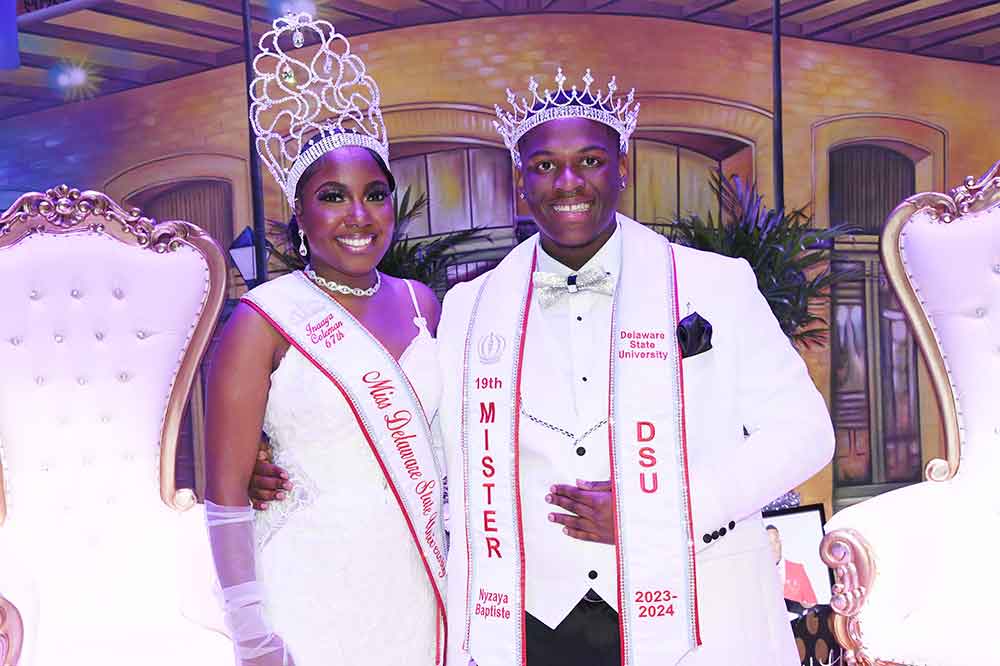 On Campus
2023 Coronation Ceremony – Photos
Monday, October 16, 2023
Amid the sounds and feel of New Orleans, Delaware State University held its Oct. 15 Coronation Ceremony as the official start of the reign of the 2023-24 Mr. and Miss DSU – Nyzaya Baptiste and Inaaya Coleman.
With the theme of "A Night on Bourbon Street," Mr. Baptiste and Ms. Coleman were crowned Mr. and Miss DSU before an exuberant full house in the Education and Humanities Theatre.
For images of the Coronation Ceremony, click on the below link:
https://www.flickr.com/photos/48216028@N03/albums/72177720311968012/show (Ceremony photos by Carlos Holmes)
For images of the Campus Organization Kings and Queens, click on the below link:
https://www.flickr.com/photos/48216028@N03/albums/72177720311973311/show (Campus Kings and Queens photos by Tanisha Buford)
Mr. DSU Nyzaya Baptiste of Philadelphia, Pa., is the son of Serge Baptiste and the foster son of Patico Owens. Majoring in Mass Communications with a concentration in Digital Media, he has maintained a 3.5 GPA throughout his academic journey. Mr. Nyzaya plans to pursue a career in news media and production with aspirations to land his talents in the largest entertainment network.
He has proven adept at balancing the maintenance of a high academic standard and being an active member of the campus community. Throughout his DSU years, he has participated in DSU-ISTEP, the Caribbean Students Association, DSU Curve, SWAU, TEDX DELSTATEU, DSU DIEHARDS, DESU TV, and The Men of Color Alliance.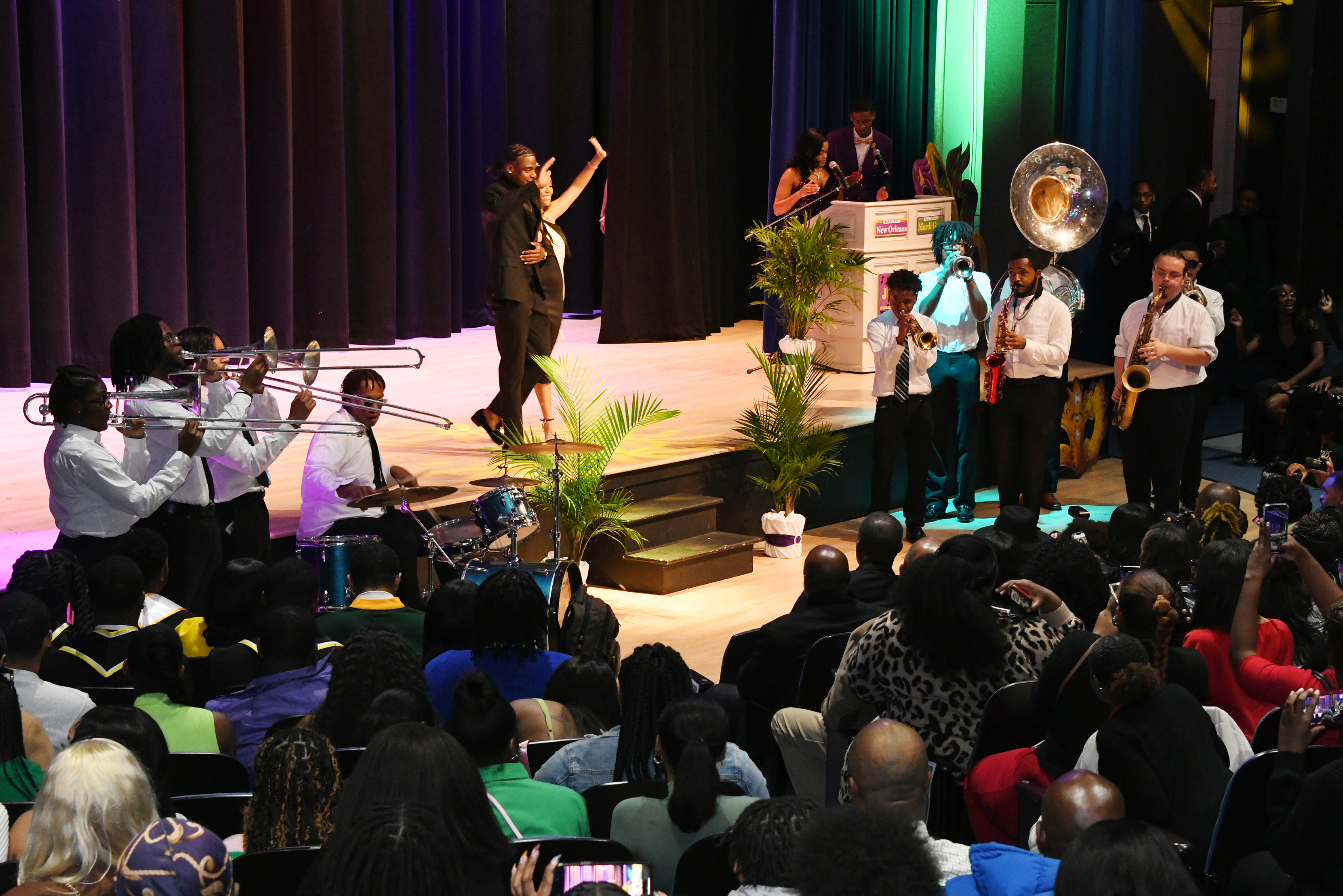 Mr. DSU's platform is "Dream" with the goal of uplifting his University through shared experiences and service to ensure that everyone can turn their dreams into reality.
Miss DSU Inaaya Coleman of Camden, N.J., is the daughter of Robin Andrews and Aaron Coleman. She majors in Mathematical Education with minor in Psychology and excels with a 3.9 GPA as a Presidential Scholar in the Honors Program. After graduation, she plans to join Teach For America as a corps member while at the same time working toward a Master's Degree in Educational Leadership.
Her extensive campus involvement includes serving as the Treasurer and Community Service Chair for The Delta Lambda Chapter of Alpha Kappa Alpha Sorority, Inc., the President of Educated Ladies Igniting True Essence, and Corresponding Secretary of LIFT. She has also been a Miss Freshman, Miss Junior, Resident Assistant of the Year 2022, a Hornet Ambassador, and a 2021 HBCU White House Scholar.
Miss Coleman's platform is "STATEtopia," which encourages self-discovery, the pursuit of excellence, and the development of skills needed for the future.
Also crowned during the Coronation were the following Class Kings and Queens:
Mr. and  Miss Senior
Mr. Victor Washington, a Financial Planning and Wealth Management major (with a minor in Entrepreneurship) from Trenton, N.J.
Ms. India Monét McMillan, a Social Work major from Chester, Pa.
Mr. and Miss Junior
Mr. D'Vontae Taelon S. Scott, a Business Management Marketing major from Detroit, Mich.
Ms. Jadah Alexice Forbes, a Psychology major from New Castle, Del.
Mr. and Miss Sophomore
Mr. Darius Elliott Jr., a Political Science major (with a minor in Business Economics) from Wilmington, Del.
Ms. Ranyah Bullock, a Mass Communications major from Detroit, Mich.
Mr. and Miss Freshman
Mr. Malik Jenkins-King, a Biological Sciences major from Detroit, Mich.
Ms. Deonna Fooks-Benbow, a Biological Sciences major from Camden, N.J.