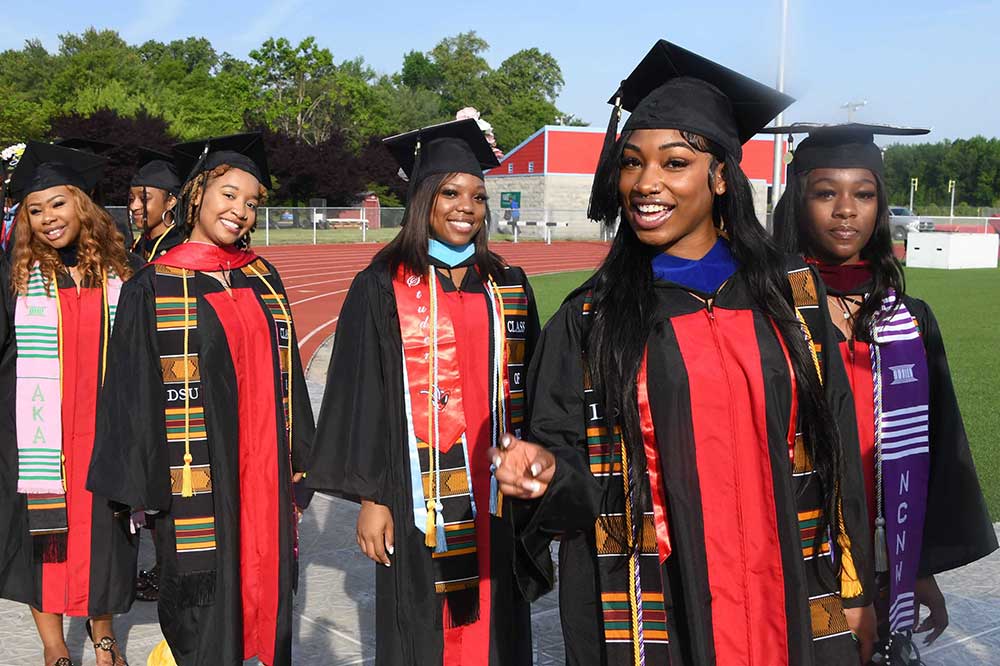 On Campus
DSU Continues Ranking among top HBCUs
Monday, September 18, 2023
In a confirmation of its standing as the fastest growing HBCU in the country and the top choice for students of color in Delaware, Delaware State University has maintained its position among the Top 5 Public HBCUs and as one of the Top 10 HBCUs overall.
According to the latest annual rankings by U.S. News and World Report, Delaware State University is ranked as the #3 Public HBCU, marking the ninth consecutive year it has placed among the Top 5.
The University is ranked as the #9 HBCU overall – the third consecutive year it has placed among the Top 10 Black Schools in the country. DSU shares that #9 ranking in a tie with Claflin University.  
Most notable in this year's rankings are continued momentum in retention and graduation; social mobility, which is  success in graduating students from low-resource communities; innovation, and leadership in undergraduate teaching which continues to show both the quality of University faculty and the depth of its academic disciplines. DSU's ranking for undergraduate teaching is No. 8 among ALL schools in the Northeastern Region. 
The top tier rankings are highly reflective of a continually expanding research portfolio, the addition of helicopter flight training to its Aviation Program, the launching of the Early Childhood Innovation Center on campus, and the successful integration of Wesley College which is now the home of College of Health and Behavioral Sciences at DSU Downtown. 
Provost Saundra DeLauder noted that over the last eight years, Delaware State University has been ranked as one of the top public HBCUs. "This year's ranking demonstrates our continued commitment to excellence in academic programming and student support services. I am proud of the work of our faculty and staff who continue to place the success of our students as their number 1 priority," Dr. DeLauder said. "We will continue to strive to become the most substantively diverse, contemporary and unapologetic HBCU in the country."
The institution's consistent ranking among top tier public HBCUs "is a testament to the consistent ability of our faculty and staff to deliver a quality education to our students, to achieve strong levels of student persistence, and to expand the ever-increasing profile of the institution," said Dr. Lynda Murray-Jackson, Senior Associate Vice President of Institutional Effectiveness. "The quality education DSU delivers allows the students to graduate and be successful, which is the real measure of our impact."
Nasai Oliver, President of the University's Student Government Association, said that students are the real beneficiaries of Delaware State University's high standing among HBCUs.
"To be here at DSU means that you are a part of a family and a long history of excellence," Mr. Oliver said. "Being amongst the top 10 just further instills that we are graduating fully equipped to conquer the world as thought leaders."