On Campus
Olympic Gold Medalist Dominique Dawes speaks at MLK Center
Friday, May 19, 2023
Dominique Dawes, who in 1996 became the first Black gymnast to win an Olympic gold medal, gave a keynote address at Delaware State University as part of a May 18 conference held by the Delaware Department of Health and Social Services.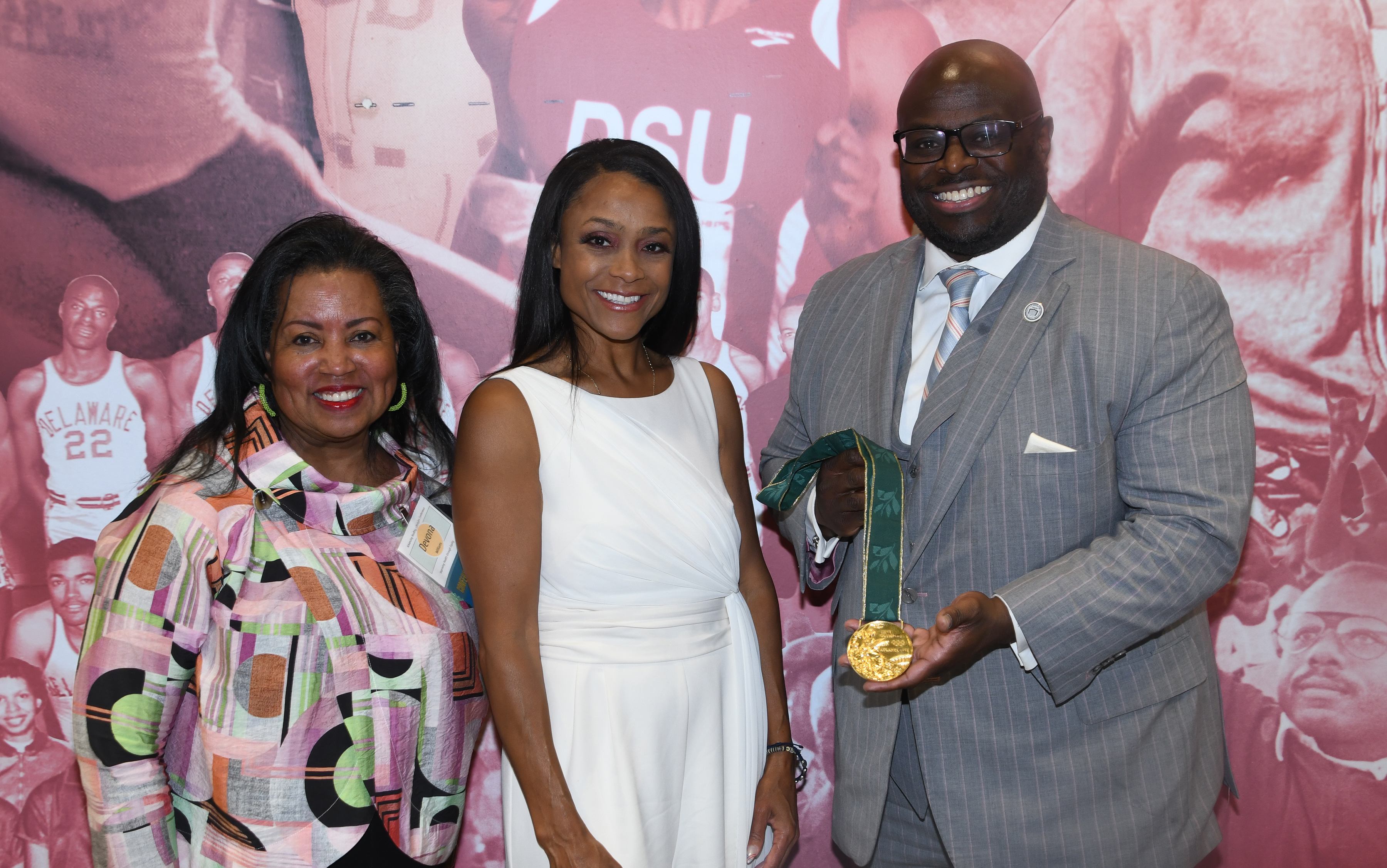 As the keynote speaker at the 2023 Advancing Healthy Lifestyles Conference held in the parlors of the Martin Luther King Jr. Student Center, Ms. Dawes shared some of her experiences as an Olympic artistic gymnast, as well as some of the lessons she has learned in trying to make a difference in people's lives.
At age 15, she competed in the 1992 Olympics and won a team bronze medal, which included Betty Okino as a teammate – making those two the first African Americans to win an Olympic bronze medal in gymnastics.
She improved on that in the 1996 Olympics, in which her U.S. gymnastics team took first place, making Ms. Dawes the first Black woman of any nationality to win an Olympic gold medal in gymnastics. After winning a team Olympic bronze gymnastics medal in 2000, she retired from competition at age 22.
Since her Olympic years, Ms. Dawes has served and given back in a diverse variety of roles. At different points in her post-athletics retirement, she served as the President of the Women's Sports Federation, as the first spokeswoman for the Girl Scouts of the USA's "Uniquely Me" campaign, in support of events for autism awareness, and currently serves on the Sesame Workshop's "Health Habits for Life" program. She also currently operates two Gymnastics Academies.
Ms. Dawes said in addressing disparities, health professionals must inspire through action.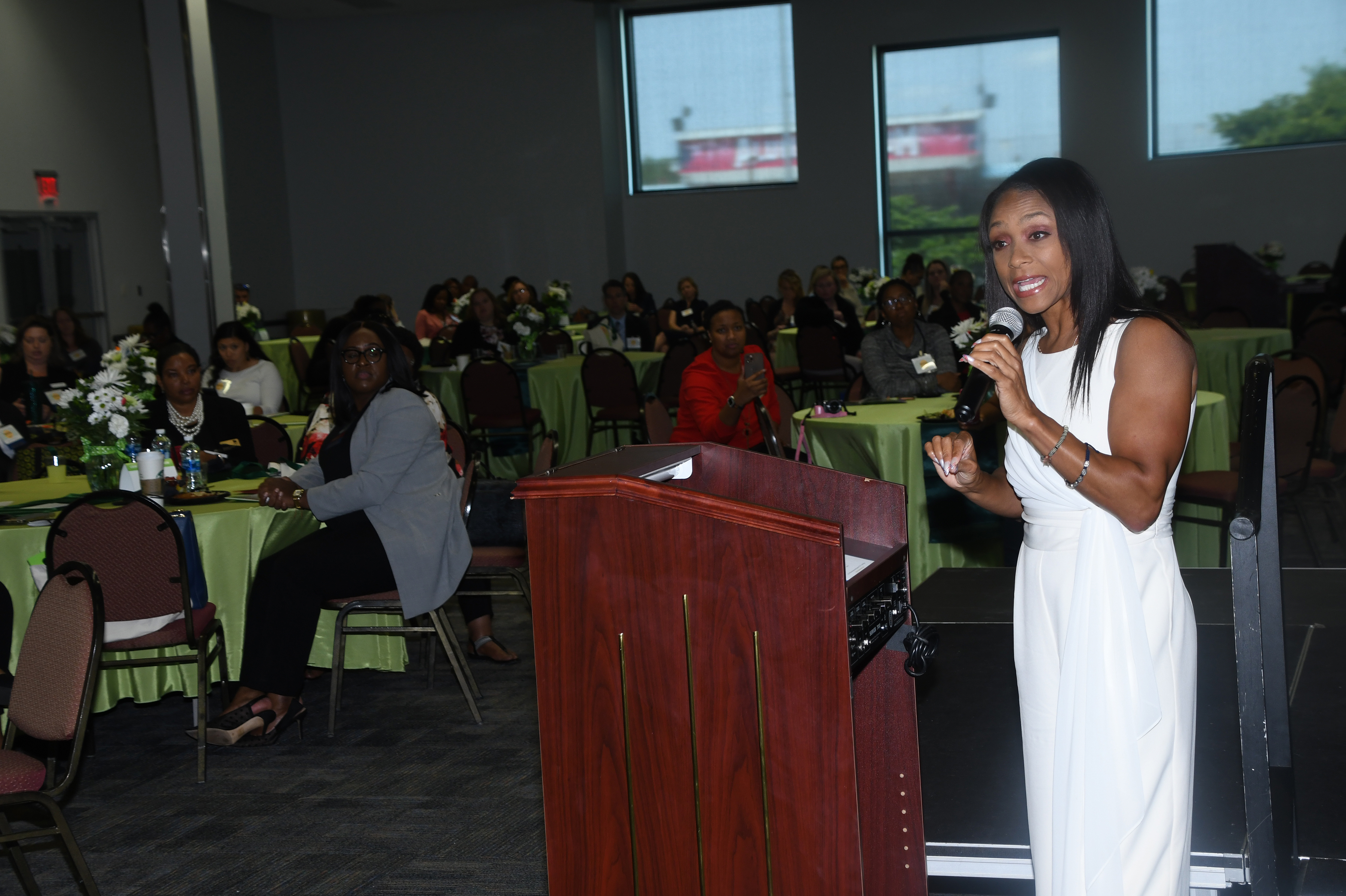 "We need to educate people, but we also need to empower people," Ms. Dawes said. "The best way we can change lives is to do through actions, and making sure we are a living breathing example of what we are trying to preach to others."
She noted the role that pain has played in her life, especially when it comes to helping others.
"As you are out there educating, empowering, impacting, and influencing, make sure that it comes from a deep place in you where you develop that passion," she said. "Pain helped me find my passion, helped me find my purpose, and helped me to leave a greater impact. We all have the ability to do that on a daily basis."