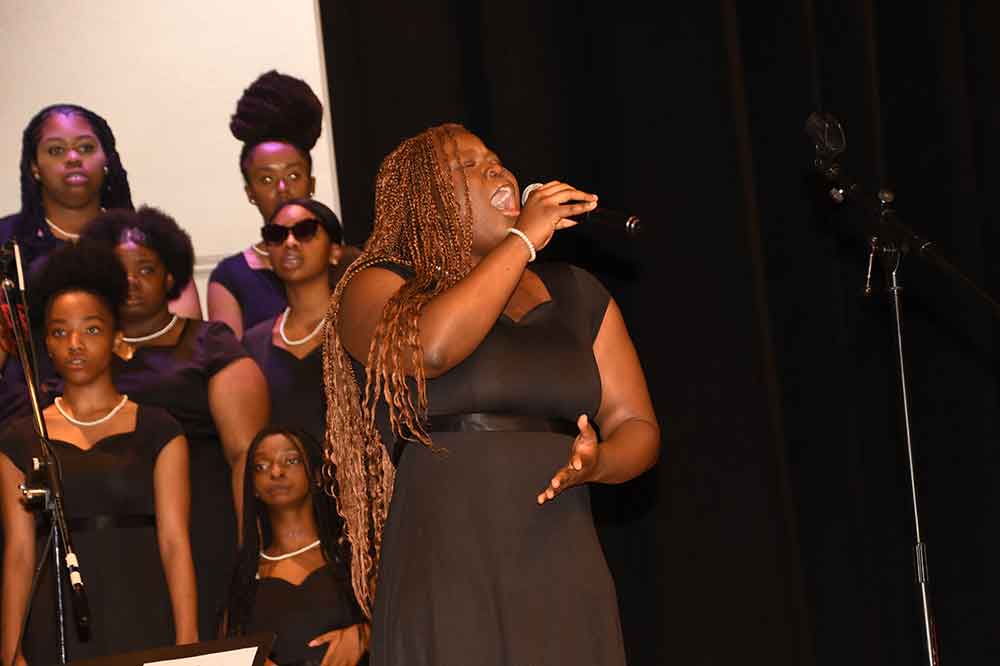 On Campus
Annual Spring Concert Choir Performance – Photos
Tuesday, May 2, 2023
Delaware State University's Concert Choir presented its annual Spring Concert on Sunday, April 30 in the Education and Humanities Theatre on campus.
For images from the concert, click on the below link:
https://www.flickr.com/photos/48216028@N03/albums/72177720307942655/show
The 40-voice Concert Choir performed a diverse program that encompassed spirituals, gospel, classical and R&B. The choir also engaged the audience in a video project in connection with their rendition of the Earth, Wind & Fire song "Sing a Song."
Dr. Gregory McPherson is the Director of Choral Activities, and served as the choir conductor for the concert. The Soloists were Chloe Humphrey, Victoria Nkop, and Francis Tackie. Professor Pepron Pilibossiaan was the piano accompanist.
Dr. McPherson was assisted in the concert by Christy Taylor, Assistant Choir Director.