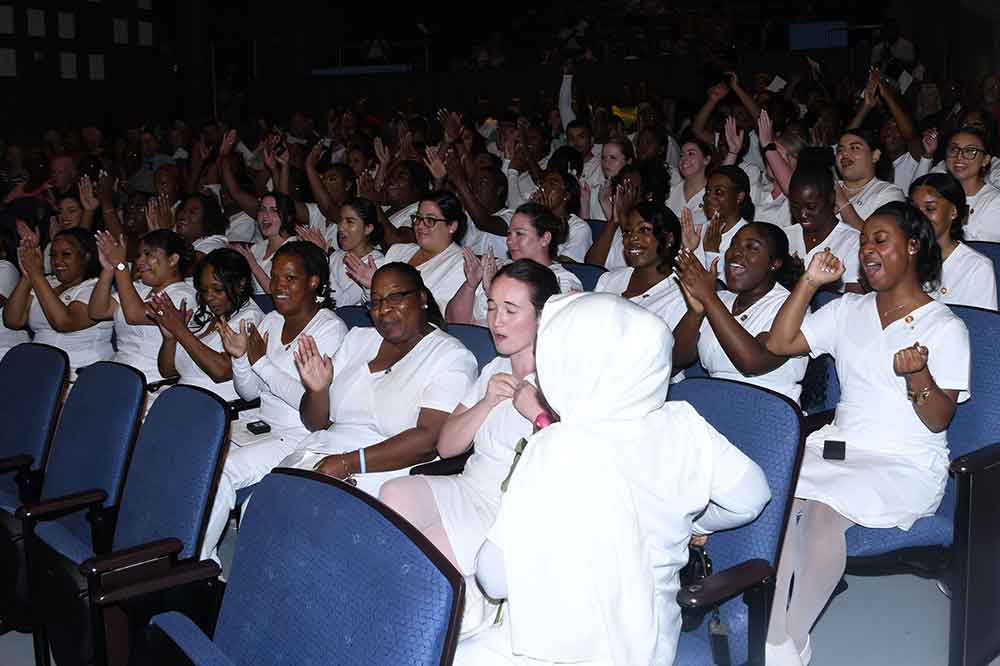 On Campus
2023 Nurse Pinning Ceremony – Photos
Thursday, May 11, 2023
In its 44th year, the Delaware State University Nursing Program held its Nurse Pinning Ceremony for the graduating class of 2023.
For images of the ceremony, clink on the below link.
https://www.flickr.com/photos/48216028@N03/albums/72177720308220133/show
The following nursing graduates were this year's award recipients.
Janasia Bowman and Jose Estrada Luis Hernandes were the Academic Excellence awardees.
Eva Serwinsk received the Clinical Excellence Award.
Duane Armstrong was honored with the Personal Growth Award.
Chloe McBride received the Tau Beta Chapter Nursing Honor Society Award.
The ceremony's guest speaker was Shari Tenner, the Nursing Skills Lab Coordinator.