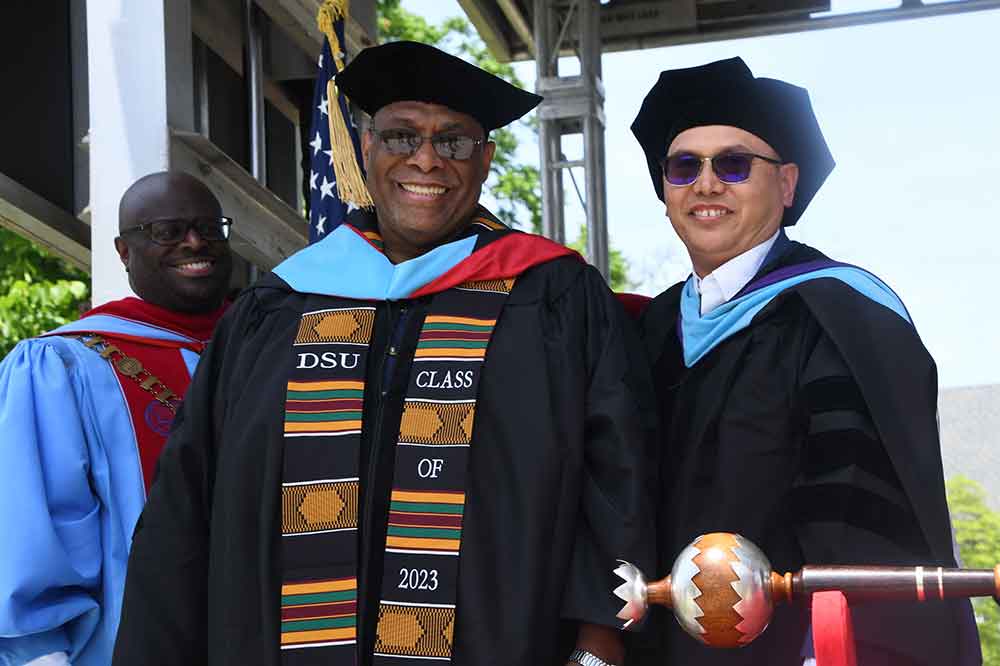 On Campus
2023 Graduate Commencement – article & photos
Saturday, May 13, 2023
Dr. Willis L. Lonzer III once again returned to his alma mater to serve as the keynote speaker for the May 12 Graduate Commencement Ceremony.
To see images from the Graduate Commencement, click on the below link:
https://www.flickr.com/photos/48216028@N03/albums/72177720308306263/show
Dr. Lonzer, Class of 1990, is the General President of the Alpha Phi Alpha Fraternity, Inc. He is also an executive scientist with 22 years of experience in global pharmaceutical research and development and global medical affairs. He was the keynote speaker for Delaware State College 1993 Commencement.
Speaking to the Class of 2023 master's degree and doctoral graduates, he noted that there is nothing that cannot be accomplished "it you put the time to it."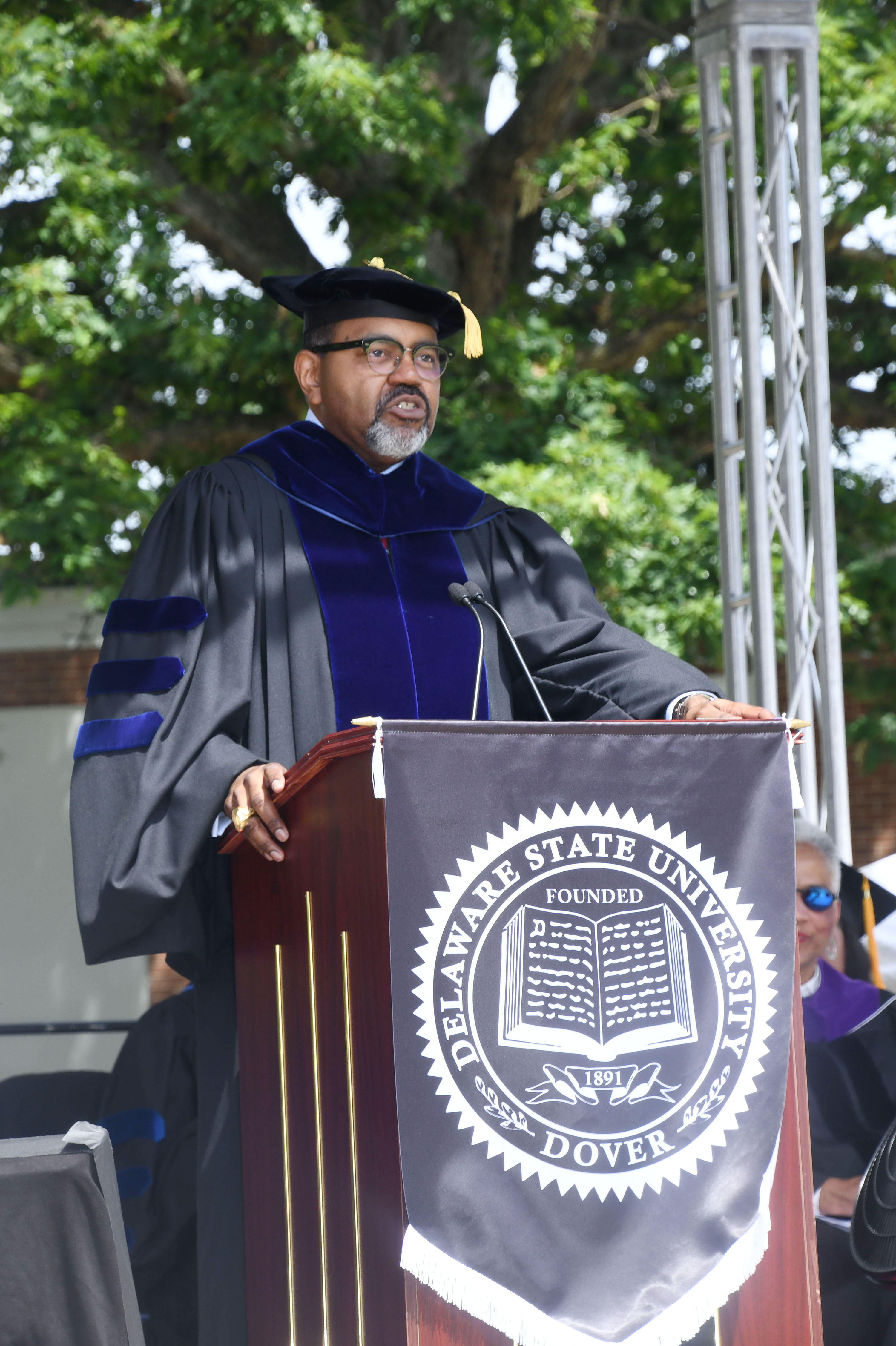 He said he received his first training in leadership and politics at then-Delaware State College by serving as president for three organizations – the Class of 1990, the Alpha Phi Alpha campus chapter, and the American Chemical Society student organization.
Dr. Lonzer added that he was academically prepared well at his undergraduate alma mater, enabling him to successfully continue his academic journey and lead to a Ph.D. in Biomedicine.
"But it was here also that although I was a chemistry major I was able to understand that… to whom much is given, much is required," Dr. Lonzer said. "That meant I couldn't just be a part of the scientific or medical community, but I needed to be a leader like I was here at Delaware State, involved in the greater campus activities making sure that we understood that our connection together as students is what weaved us together a family."
He said such leadership experience led to the ascending leadership opportunities with his fraternity, culminating presently in his role as the General President of Alpha Phi Alpha.
"Every bit of the energy, the smarts, the strategic and tactical planning to become the General President of Alpha Phi Alpha, I learned right here at Delaware State," he said. "I was involved in student politics, and I learned to care about someone, to know their name, to know where they come from, (and that all that) matters.
Shifting to the next chapters of the master's degree and doctoral graduates, Dr. Lonzer urged them to use their "sweat equity" to serve their communities.
Dr. Lonzer told the graduates that as they move forward in their career, keep God first, work hard and work smart, dream big and make big mistakes, and be kind and build your network.
During the May 12 Graduate Commencement, there were 39 doctoral degrees and 228 master's degrees awarded.