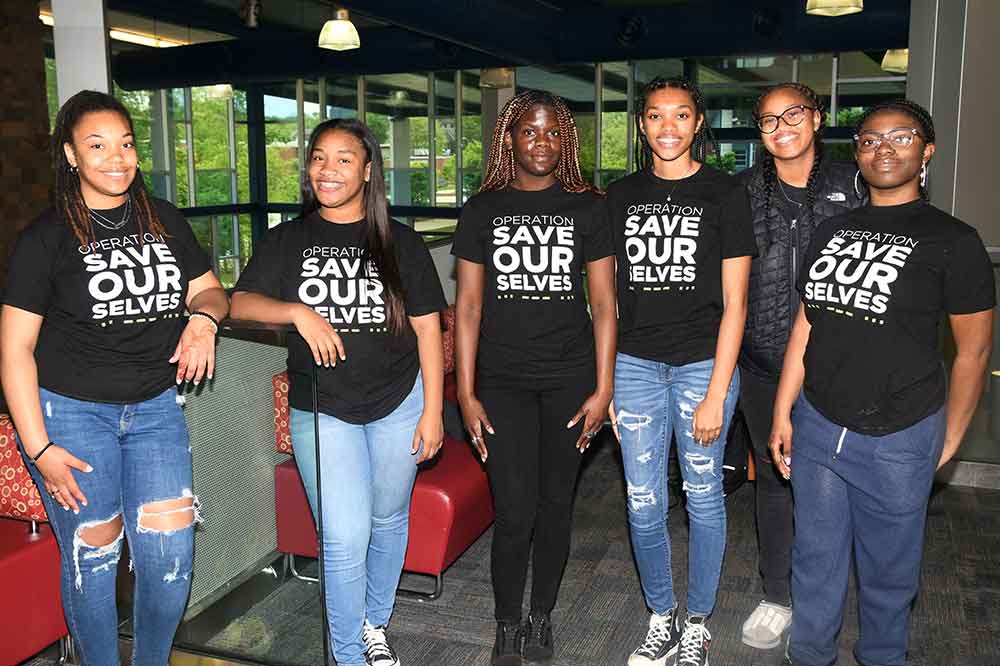 On Campus
University students recruit marrow donors for Be The Match
Saturday, April 29, 2023
A group of Delaware State University students has joined the effort to increase the number of much-needed African American bone marrow and stem cell donors.
The students – Taylor Davis, Ryan Noelle Hunter, Vanessa Choute, Khianna Scott-Roberts, Bria Porter, and Kaitlin James – have become volunteer representatives of the Be The Match Program, a global leader in bone marrow or blood stem cell transplantation. All six are pursuing health-related majors.
The Hornet ladies answered the call for service after a March visit to campus by representatives of Be The Match. The officials recruited the volunteers to help recruit more donors, particularly to help African American patients with blood cancers like leukemia and other blood diseases such as sickle cell anemia to find a matching donor.
Ms. Hunter, a junior biological sciences major from Philadelphia, Pa., said the work they are doing on behalf of Be The Match addresses a critical need.
"We go to college campuses and school events, because our sweet spot for donors is between the ages of 18-40," Ms. Hunter said. "So, we want to get more campus involvement and engagement with young students because their cells are healthier, younger and more robust."
Ms. Choute, a freshman forensic science major from Delaware, noted the donor matches are made among people of the same ethnicity, and as such, their work at an HBCU addresses a serious shortage.
"Our primary focus is to get more African Americans on the registry, because we are a minority and we are underrepresented. There are a lot of people not getting matches due to this," Ms. Choute said. "African Americans are the lowest in terms of those on the registry and those with matches."
Those interested in becoming a bone marrow or stem cell donor can email the University Be The Match advisor, Quiana Hutchins, at qhutchins [at] desu.edu.