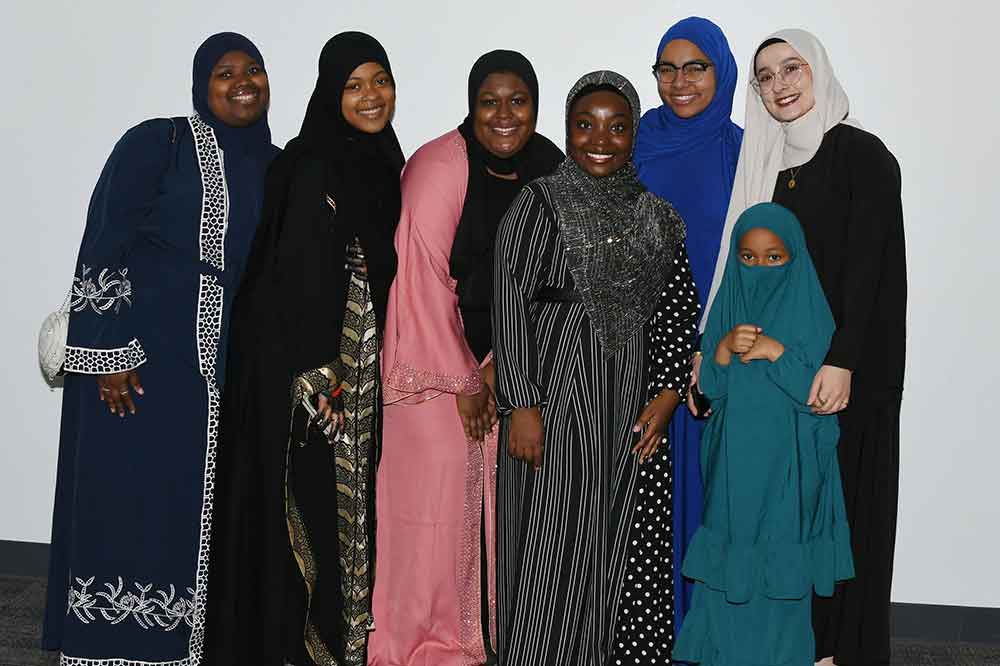 On Campus
University hosts first-ever Ramadan celebration on campus
Wednesday, April 19, 2023
Delaware State University made school diversity and inclusion history on April 18 as it hosted the first-ever Ramadan event on campus.
Ramadan is the ninth month in the Muslim lunar calendar, which is observed to mark when Allah sent an angel to Prophet Muhammad in 610 A.D. to reveal the Quran, the Islamic holy book.
The month-long Ramadan observance includes fasting during that period. The April 18 event – held in the Martin Luther King Jr. Student Center – marked the end of the fasting period with the traditional Eid al-Fitr celebration.
It also marked the establishment one of the newest university organizations – the Delaware State University Muslim Students Association (MSA).
 "Ramadan is when we get closer to God, we worship at night and in the morning, we fast, which makes us humble," said Tasiyah Sheppard, the President of the MSA and a business management major from Philadelphia, Pa. "We gather and remember God together, and we become more charitable during this month and serve the community."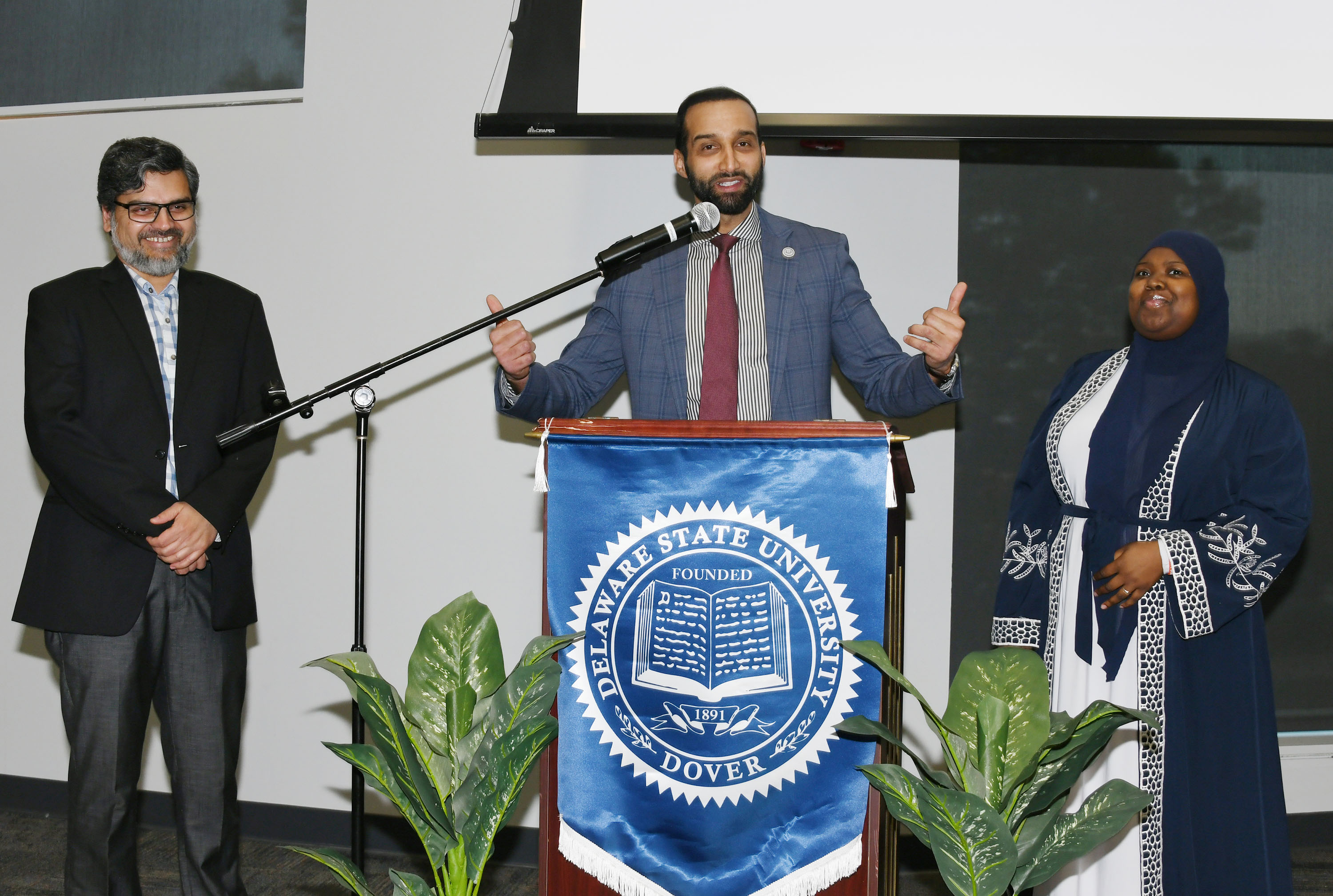 According to Ms. Sheppard, the MSA currently has about 45 members. On behalf of the organization, she expressed gratitude that the University recognized the observance.
University President Tony Allen credits Anas Ben Addi, the University's Chief Financial Officer and Vice President of Finance, with pushing for the Ramadan Eid al-Fitr celebration in the MLK Jr. Student Center.
"With respect to diversity, inclusion and equity, it can't be just words. We have a ton of exceptional Muslim students here just like we have a ton of exceptional students from many different backgrounds," Dr. Allen said. "It is important that we celebrate all of them. I am proud that we have a Muslim Student Association and that we are doing this event."
The attendance at event was a diverse mix of University members represented by both Muslims and non-Muslims.