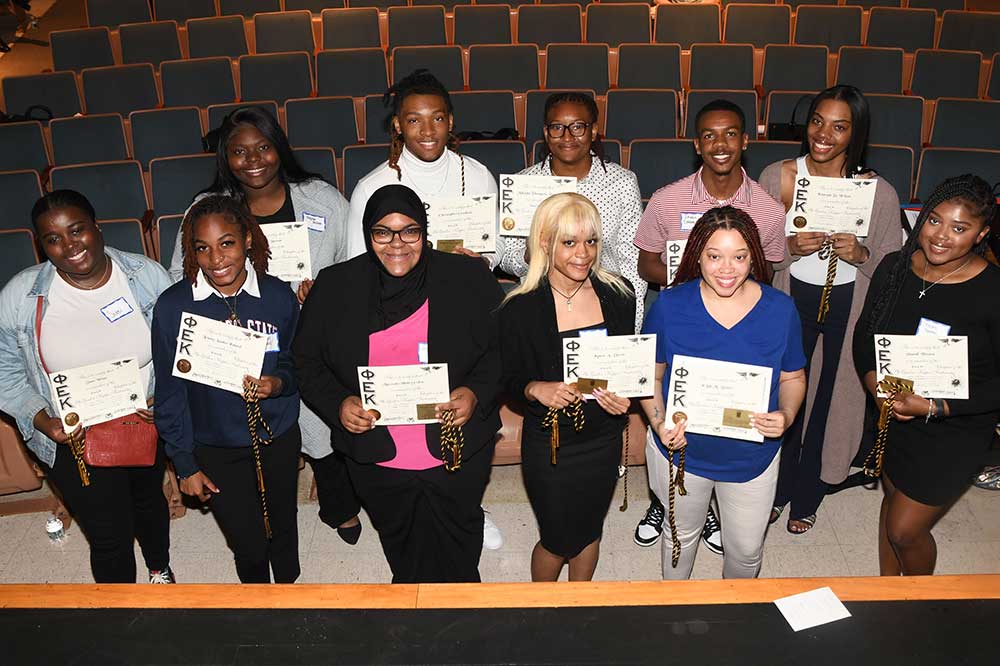 On Campus
2023 Public Health and Fitness Leaders' Day – Photos
Monday, April 17, 2023
After a three-year COVID hiatus, the Department of Public and Allied Health Sciences resumed its annual Public Health and Fitness Leaders' Day event.
For images of the daylong event, click on the below link:
https://www.flickr.com/photos/48216028@N03/albums/72177720307565257/show
Held at the Main College Center Building at DSU Downtown, the event brought home two University alumni as its keynote speakers – Leah Brown, Class of 2017 and 2018 the Director of the Philadelphia Arms Townhouses (a residential substance abuse facility in Sussex County, Del.), and Cam Corbett, Class of 2019, Disabilities Act Coordinator for the State of Delaware.
Those speakers also joined 12 other health professionals in a panel discussion to share their experiences in their various health fields.
In addition to the induction of the newest members of the Phi Kappa Epsilon Honors Fraternity, the event include the exhibition of research posters. The new members include Molysha Brown, K'Lah Butler, Mercedes Colon, Jaden Corbett, Kynese Dixon, Christopher Gresham, Trinity Kinard, Mikayla Thompson-Young, Siani White, Kenya Wilson, and Shanell Wooten.
A constant theme of the event was to encourage the attending students to become active in the art of networking, urging them to tap the brains of the professionals in attendance and impressing upon them the importance of networking throughout their academic journey and future careers.