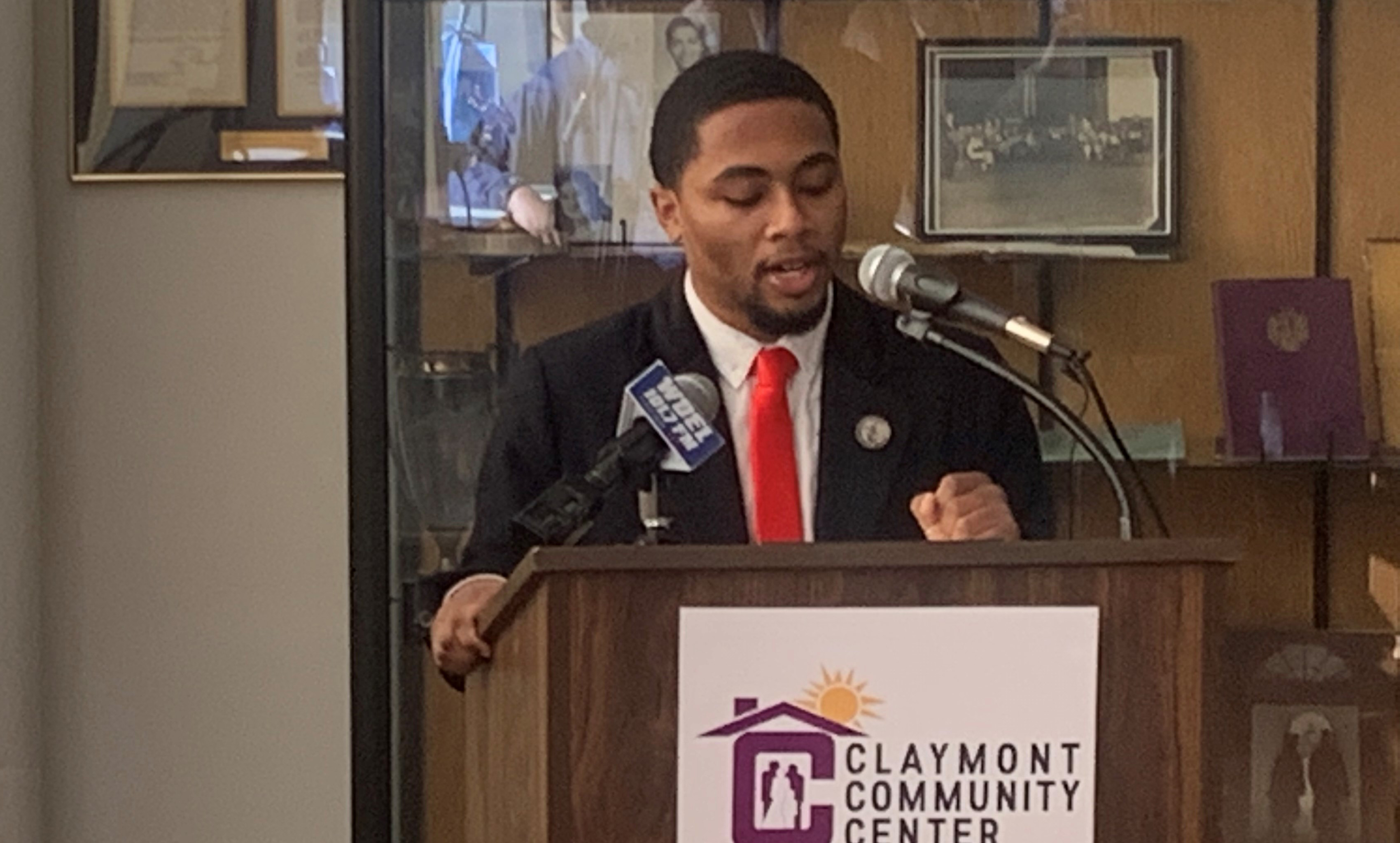 On Campus
SGA joins Gov. Carney in Black History Month proclamation
Thursday, February 9, 2023
The Delaware State University Student Government Association leadership team was on hand Wednesday to witness Gov. John Carney sign a proclamation kicking off Black History Month.
The signing was held in the history room at Claymont Community Center (CCC), built in 1924 as Claymont High School and the first integrated Delaware school when twelve brave African American young people enrolled in 1952.
Though he was raised in the area, Gov. Carney said he did not learn of the "Claymont Twelve" – or much of any Black history – while in school.  The proclamation signed by the state's chief executive encourages all Delawareans to learn Black history and calls on schools to teach more. "That was our history, the nation's history," he said. "It's incumbent upon all of us to learn the full lessons."
Delaware, sometimes referred to as the tip of the south and the bottom of the north, has a mixed history, Gov. Carney noted, saying that in 1860 Delaware housed about 20,000 freed Africans and 2,000 enslaved people.
Dignitaries there to mark Black History Month included Wilmington City Council President Trippi Congo and State Sen. David Sokola, D-Wilmington.
Speakers included State Representative Nnamdi Chukwuocha, D-Wilmington; Allison David, chief executive officer of the CCC; Richard Potter, the state's chief diversity officer; motivational speaker the Rev. John G. Moore; and David Hawkins, president of the University's Student Government Association.
"As student leaders, one of our responsibilities is to honor our past," Hawkins said. "Our parents used to say 'It Takes a Village,' but now we know it takes a country, and a state and a nation."
Joining Hawkins was the Executive Board of the SGA, which included Jordan Spencer, Rita Williams, Rakheti Garrett-Mills and Rashaad Lathern.