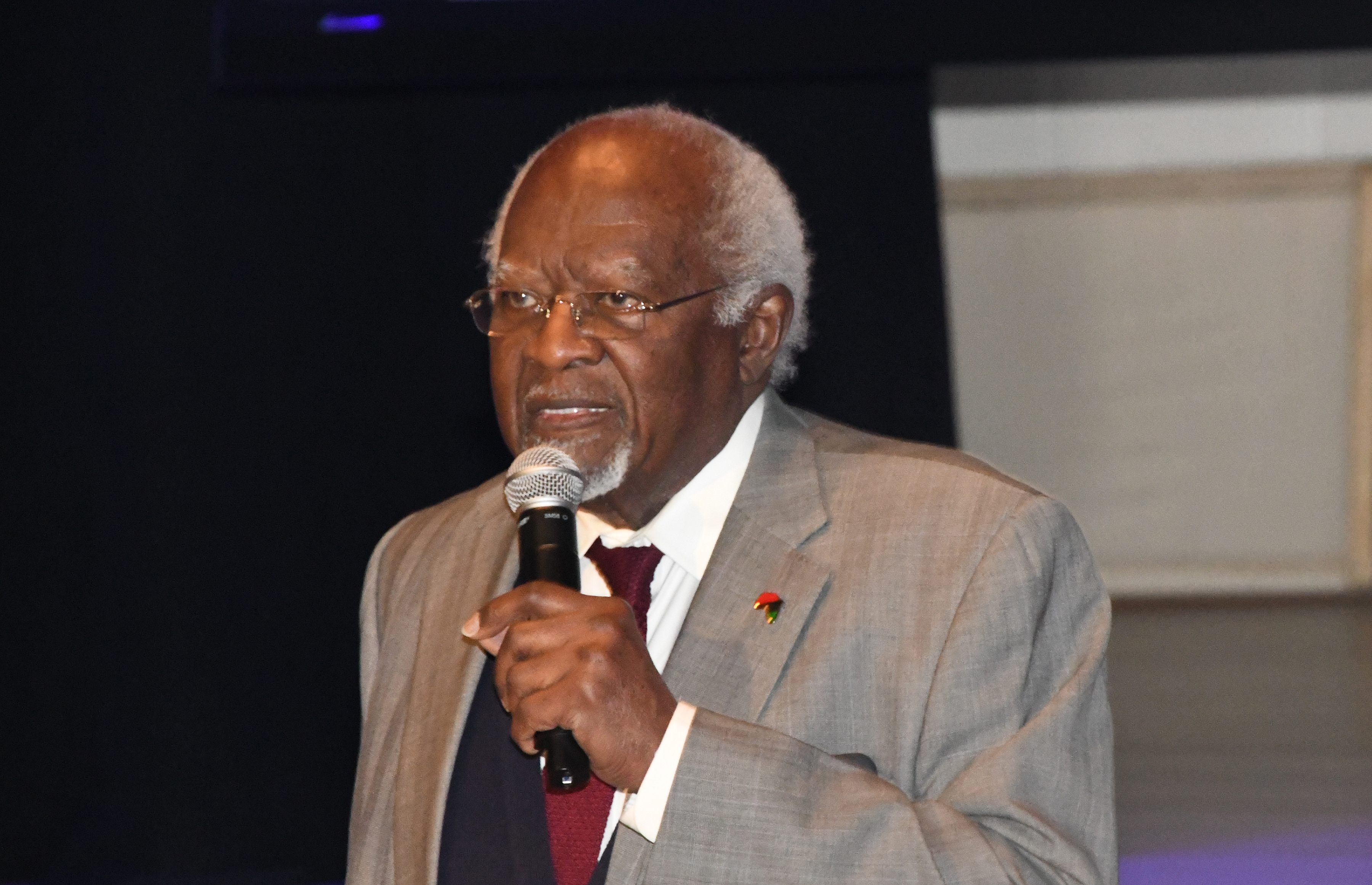 On Campus
Dr. Julius Garvey, son of Marcus Garvey, speaks at the University
Wednesday, February 8, 2023
Delaware State University students were exposed to the philosophy of Black History icon Marcus Garvey during a Feb. 7 visit from his son Dr. Julius Garvey.
Dr. Garvey was the featured guest speaker during a well-attended Black History Month event in the Education and Humanities Theatre on campus. While the audience was a diverse mix of students, faculty and community members, Dr. Garvey delivered a message especially for the young people.
"It is important for young people that you develop critical thinking," Dr. Garvey said. "Education is not simply memorization. You have to compare, contrast, and above all you need critical thinking to analyze. That is the only way you are going to develop the kind of intelligence and character that is required to be a good citizen in a true democracy."
Dr. Garvey noted that his father said, "God and nature first made us what we are, and that out of our creative genius we make ourselves what we want to be."
Therefore, he said, students should recognize their unlimited potential.
"You are made in the image of God and you are one with nature," Dr. Garvey said. "It is your responsibility to manifest that potential that you have… no one can do it for you."
Dr. Garvey – who will be age 90 later this year – has made it his mission during the twilight of his life to educate people about his father and his philosophy. He also continues his efforts to persuade the U.S. government to exonerate Marcus Garvey from the wrongful conviction that landed him in jail during the 1920s and led to his deportation from the U.S.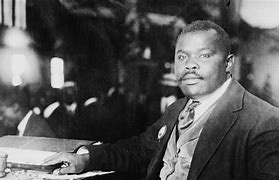 In 1914, Marcus Garvey founded the Universal Negro Improvement Association (UNIA) in Jamaica and then after moving to the United States, he established a branch of the organization in New York City. He later headquartered the UNIA in the U.S.
The UNIA became the largest black organization of its time in the world, with 725 branches in the United States and 271 branches abroad. The self-sufficiency thrust of the organization prompted it to establish a number of businesses, including a steamship line, restaurants, tailoring shops, a doll factory (that made figures reflective of Blacks) and other ventures. The UNIA also published its Negro World throughout the U.S. and internationally.
The opposition of the United States government to Garvey and his movement led to trumped up charges of mail fraud in connection with his steamship line. After his conviction and a two-year imprisonment, Garvey's sentence was commuted and he was deported back to Jamaica. He continued to lead the UNIA and advocate on behalf of Black people all over the world. Marcus Garvey died in 1940 in London, England.
Also in attendance at the event Feb. 7 were Lt. Gov. Bethany Hall-Long and New Castle County Executive Matt Meyers, who both presented Dr. Garvey with formal recognition tributes.
Dr. Garvey also engaged with attendees by signing his father's book The Philosophy & Opinions of Marcus Garvey at the end of the event.
The event was made possible by Lorraine Badley, Delaware African Caribbean Affairs Commission member, who connected Dr. Garvey with the University.