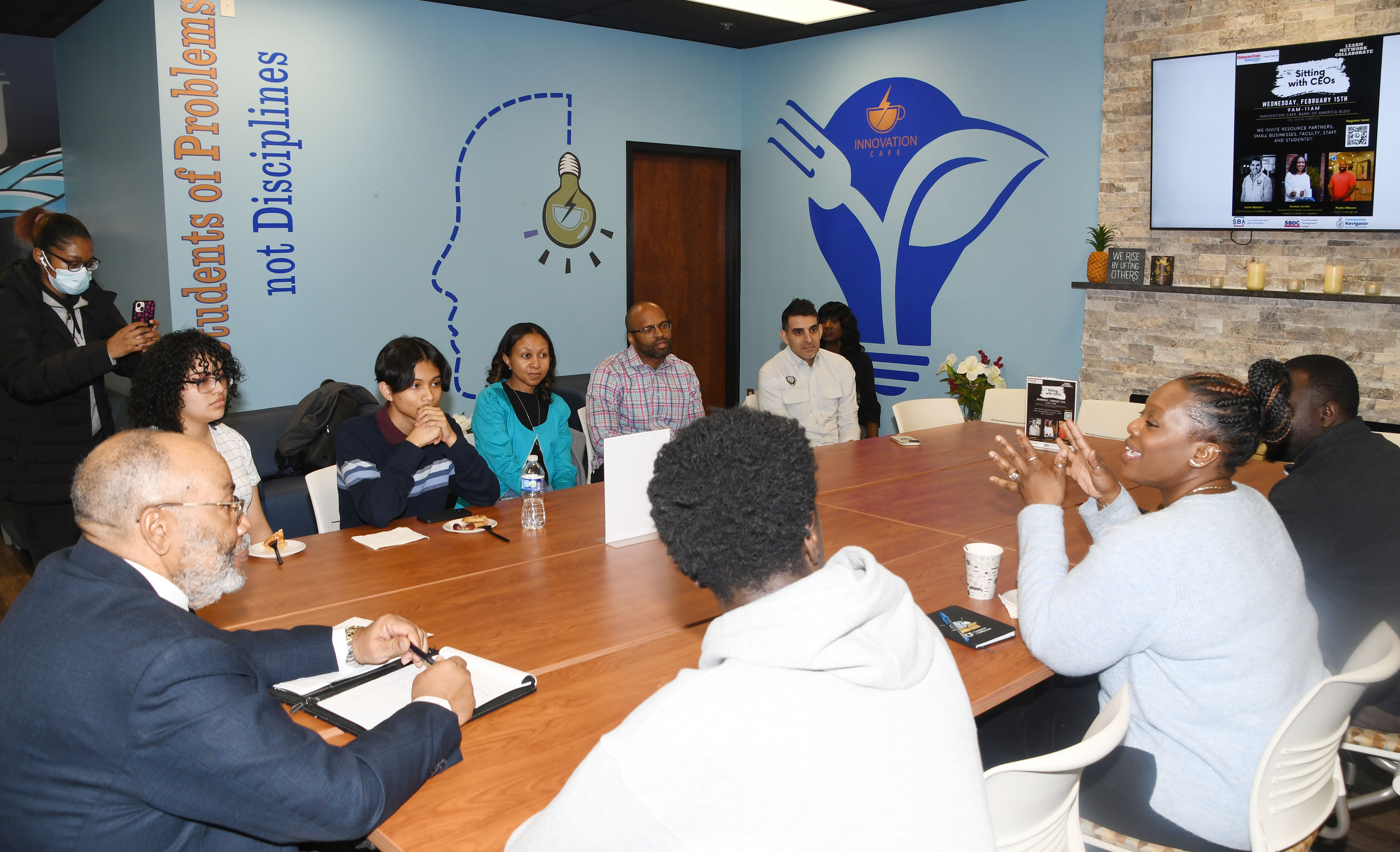 On Campus
CEOs and a Alumnus share challenges and successes
Thursday, February 16, 2023
A group of College of Business students recently took of advantage of an opportunity to sit down with three CEOs and from an enterprising University alumnus to learn from their success stories.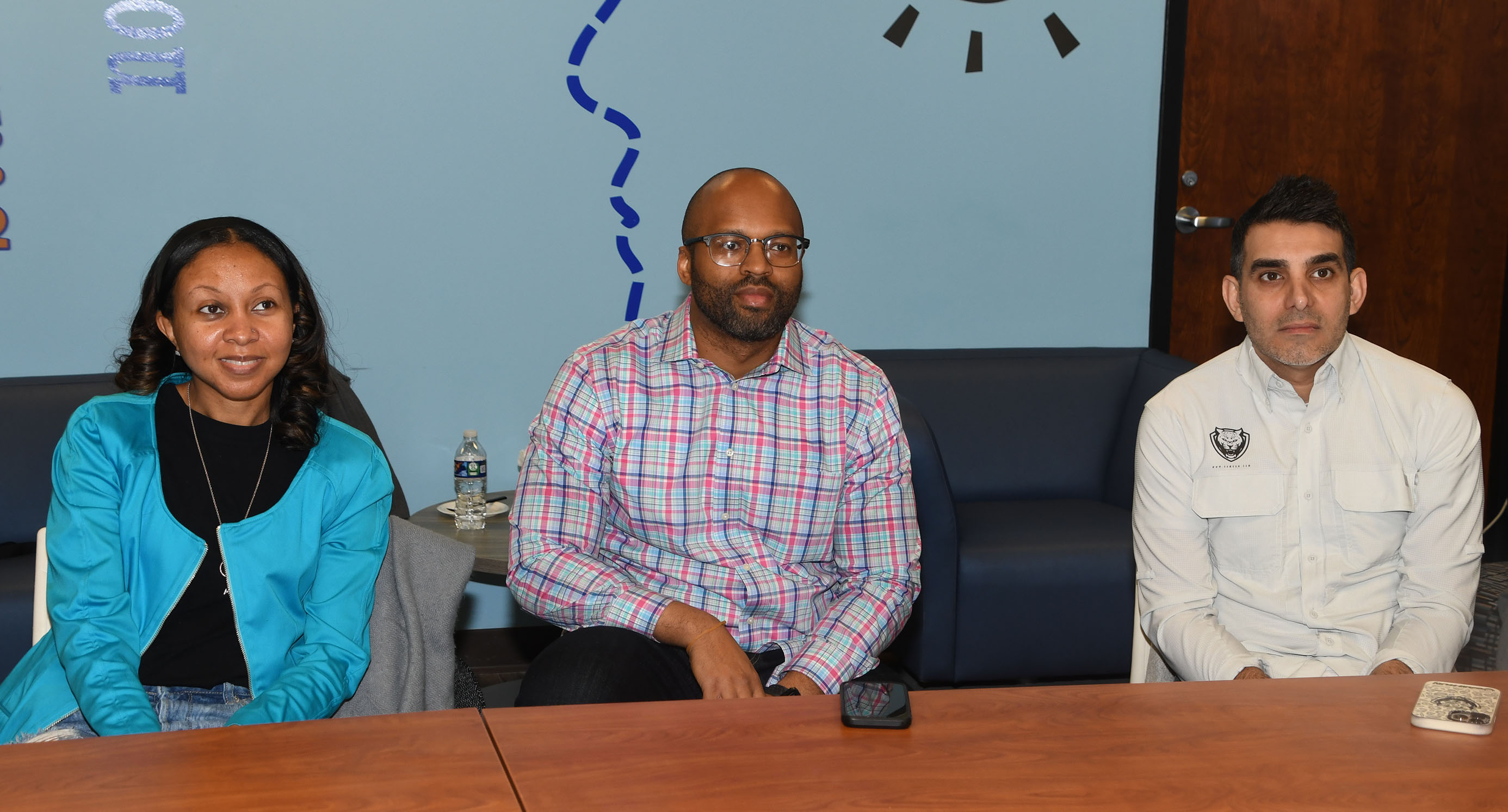 The College of Business' Community Navigator Program welcomed Hami Mahani, CEO and founder of 6AMRun.com, Daneya Jacobs, CEO and owner of Candy Connections and Candy Connections Franchise, Pedro Moore, CEO of Funding Fuel, who met with student in the Bank of America Building's Innovation Café during a Feb. 15 "Sitting with the CEOs" event.
"This event was an opportunity for students, DSU staff/faculty and community members to learn from the journey of these successful CEOs, to network with each other and get inspiration and support for their entrepreneurial aspirations," said Lillie Crawford, Program Coordinator and the Director of the COB's Delaware Center for Enterprise Development.
In explaining the Community Navigator Program. Ms. Crawford said it utilizes a new "hub and spoke" model to help level the playing field for Delaware's underserved entrepreneurs, especially people of color, individuals with disabilities, and business owners in rural and low-income communities.  The Small Business Development Center (SBDC) serves as the "hub" and leverages partnerships with community-based "spokes" including DSU College of Business.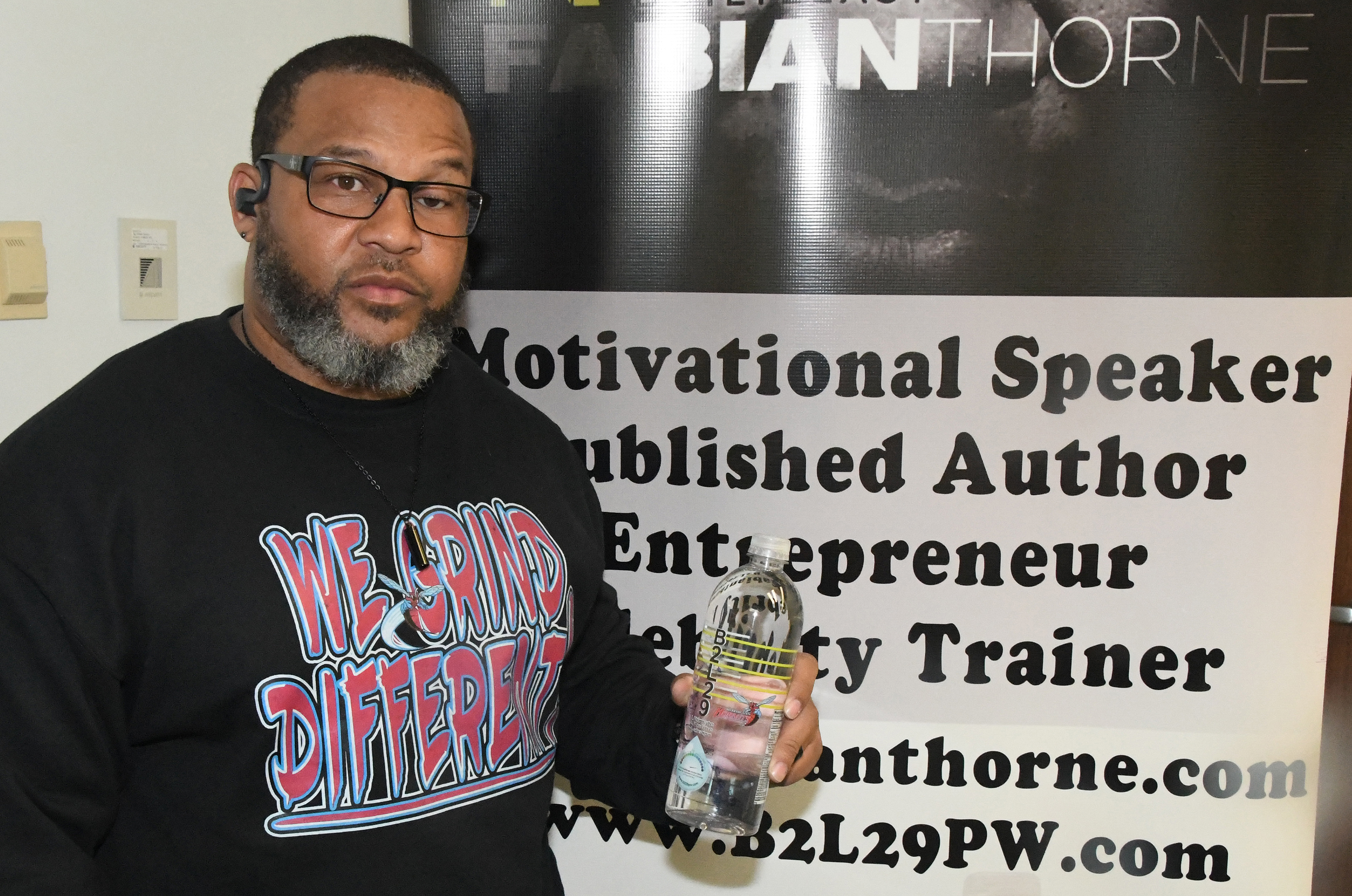 On that same day, students also heard from Fabian Thorne, a 1998 University graduate and former Hornet football player, who is now a motivational speaker, celebrity trainer, entrepreneur and the author of the book "You Just Don't Wake Up Strong,"
Mr. Thorne shared his story of how he has overcome a number of life obstacles – including a cancerous eye condition and a period of incarceration – to become a "goal-driven" entrepreneurial, establishing a fitness business and his own line of bottled water.