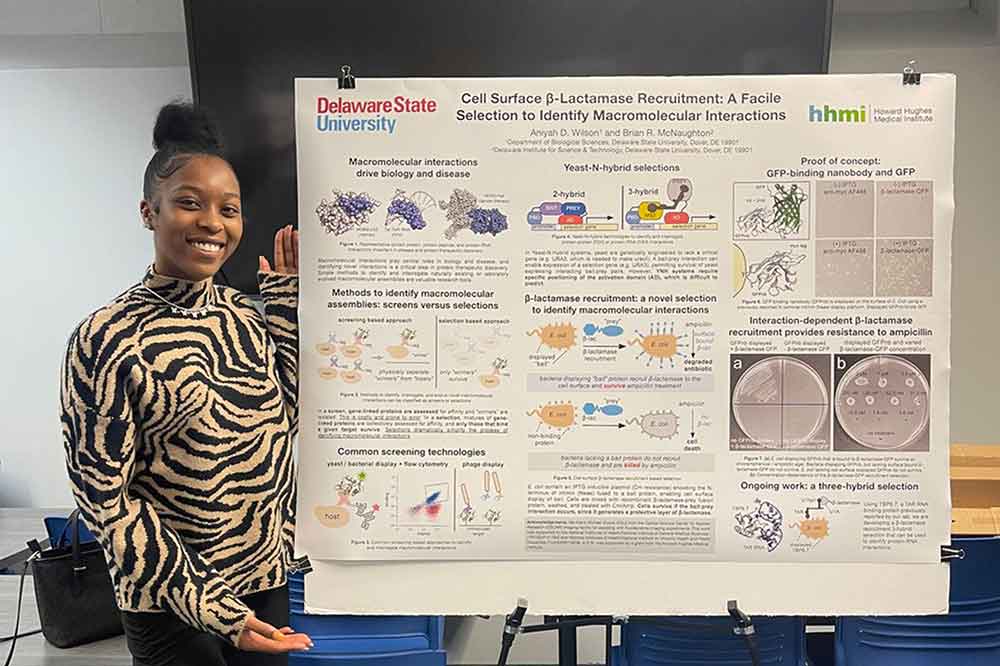 On Campus
Undergraduate students present science research projects
Thursday, December 15, 2022
Scientific research is not only an arena for on graduate and doctoral students at Delaware State University.
Fifteen primarily first and second-year University students from the departments of Biology and Chemistry presented their research findings at a symposium in the Luna I. Mishoe Science Center on Thursday, Dec. 8.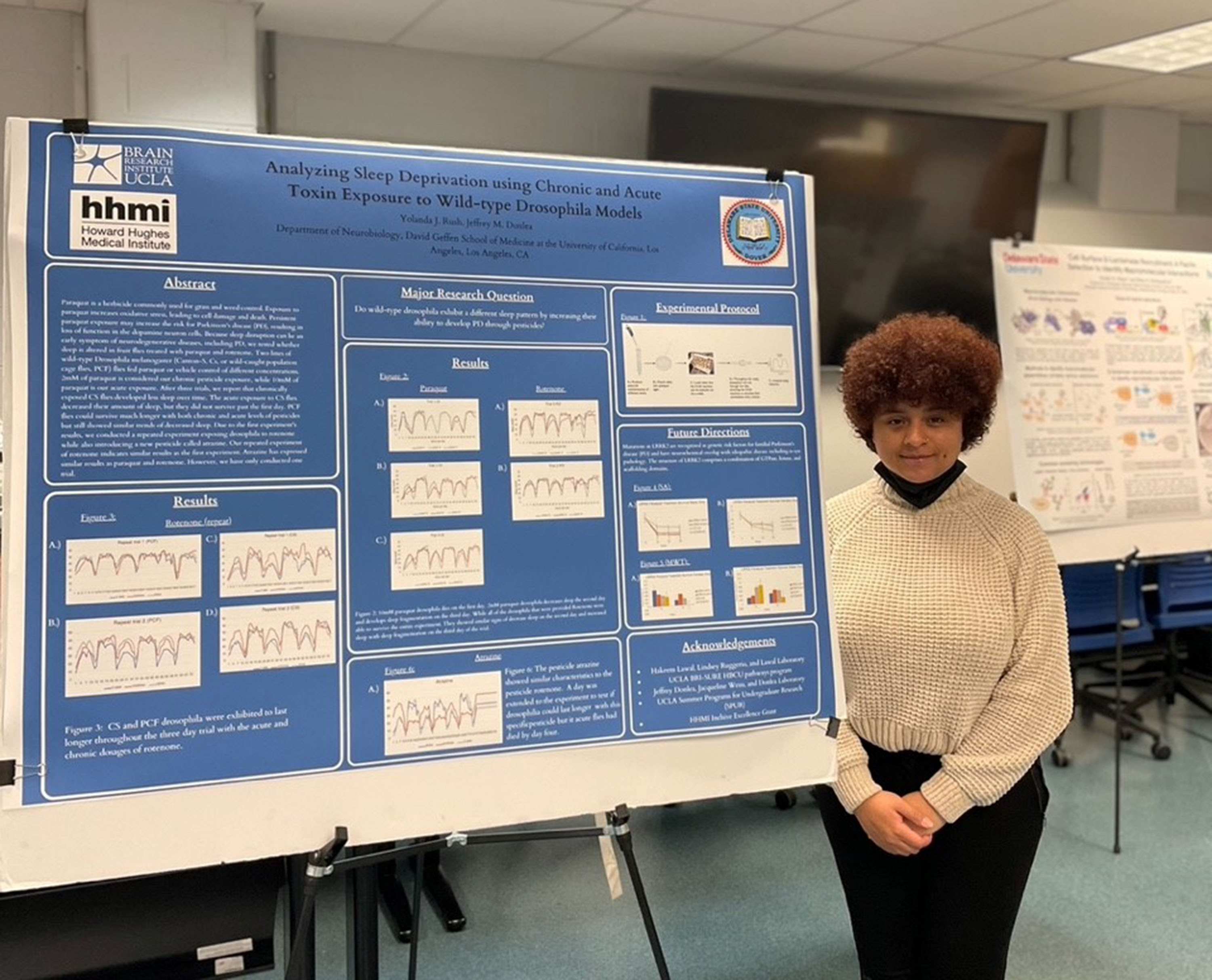 The students applied for and were selected to participate in this laboratory experiential learning project sponsored by the Howard Hughes Medical Institute Inclusive Excellence Grant project.  Students enrolled in the program were paired with STEM faculty mentors and worked at least ten hours per week over the course of the 16-week fall semester. 
Students designed and executed experiments on topics related to their professional interests.  Upon completion of their research, students wrote abstracts and designed scientific posters to present at this end-of-semester symposium, gaining valuable workforce training in their fields as part of the program.  
Thirteen students presented scientific posters to display their findings, and two students were selected to give 15-minute scientific presentations. 
This experiential learning opportunity was first offered in spring 2022 and again in the currently concluding fall semester. Students are being recruited for the same research opportunity for the spring 2023.