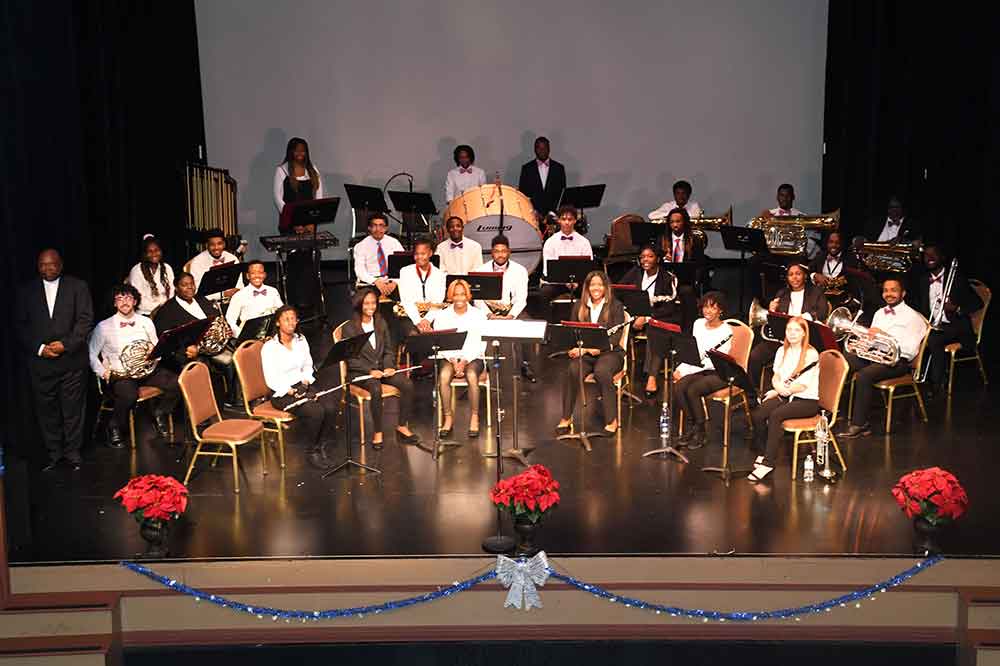 On Campus
Concert Band Winter Solstice Concert – Photos
Friday, December 16, 2022
Delaware State University's Concert Band recently held a "Winter Solstice Concert" at the Schwartz Center for the Arts in Downtown Dover.
Under the leadership of Dr. Sidney Sessoms Jr., the Concert Band as well as the Brass Quintet performed 10 Christmas selections to the delight of the attending audience during the Dec. 2 event.
For images from the concert, click on the below link:
https://www.flickr.com/photos/48216028@N03/albums/72177720304497756/show
Among the selections, the band performed "Twas the Night Before Christmas" with its guest narrator, Dover Mayor Robin R. Christiansen.